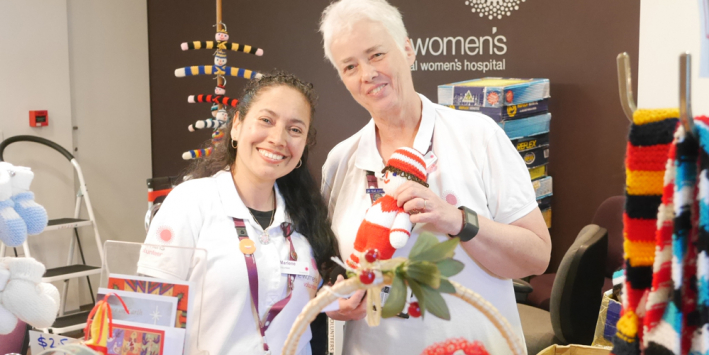 Crafting for the Baby Bundles program – Guidelines
Baby Bundle program
Knitted and crocheted items
In this program the items we receive are sorted into colours and type of clothing and a small team of volunteers create colour-coordinated packs for our young patients.
Into these bundles we parcel a blanket, two or more jackets, hats, booties and a soft toy. We will also include other items such as toiletries if they are available.
You may find it helpful to have some suggestions to guide your creative efforts.
Ages: 0 to 6 months. larger garments are less likely to be useful
Colours: pastels and bright colours - navy blue, red, purple, orange (but not black)
Yarn: 4 to 8 ply. Machine washable wool or acrylic or a mix. Please note: fluffy or feathered yarns are potentially unsafe for babies and therefore not recommended.
Blankets: Whatever design you like. Knitted, crotcheted or patchwork. Pram, cot or single bed
Hats: Please do not make them too small or tight around the rim. We currently do not have a need for prem hats or any prem clothing.
Wraps: Muslin or bamboo baby wraps are needed and much appreciated.
Delivery
Please deliver or send to the hospital c/o the Volunteer Coordinator. Include your details so that your gift to the Women's can be acknowledged.
We would like you to know that the handcrafted clothing and knitting is much appreciated by everyone who recieves your work.