Born at the Women's - Celebration Wall
The Royal Women's Hospital wants to celebrate the magical moment of your baby's birth with you!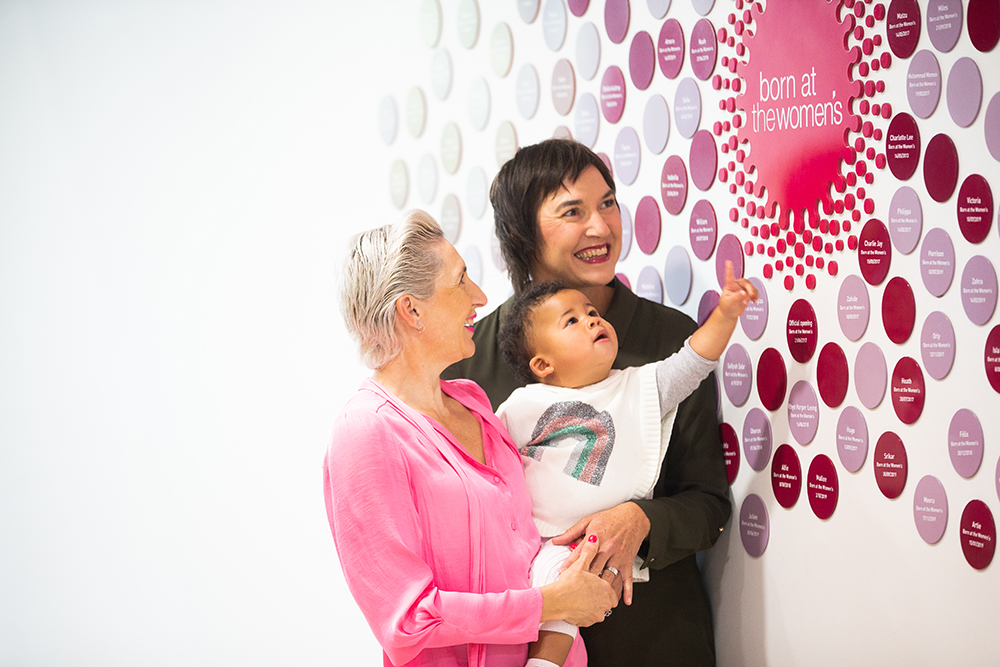 Celebrate your baby's birth by making a donation to the Women's and we will acknowledge your gift with a celebration bubble displaying your baby's name and birthdate.
Your baby's celebration bubble will be added to our Born at the Women's Celebration Wall, in the main foyer of the hospital here in Parkville.
By celebrating your baby's birth in this way you will help raise much needed funds to support the vital work of the Women's, Australia's first and largest specialist hospital for women and newborn babies. Your donation to the Women's today will help deliver advancements in health research, technology, programs and equipment for women and newborns.
What is a Celebration Bubble?
Your bubble is a round plaque featuring your baby's first name and birthdate. The bubble will be added within four weeks of your donation. You, your family and friends will be able to visit your baby's celebration bubble at any time.
One gift to the Women's will benefit many Make a donation today