Welcome to Cool Topics 2023. We're very excited to be meeting face-to-face for the second year in a row.
Join us to hear from world-leading clinical researchers, who will share exciting developments in our field. There's lots to talk about!
Obstetrician Katie Groom from Auckland will provide the latest research on antenatal steroids and preventing preterm birth.

Brett Manley will give the world-first presentation on the results of the PLUSS trial of combined surfactant/steroid therapy for extremely preterm babies.

Paediatric neuropsychologist Peter Anderson will discuss the benefits and limitations of clinical brain MRI for infants born very preterm.

Consent in neonatal research is a complex issue. Louise Owen will lead a session involving experts in the ethical and practical use of various consent modes, as well as trialists who are currently using innovative consent modes.

Neurologist Mark Mackay will provide an update on perinatal stroke and current initatives including the development of strategies to reduce time to stroke diagnosis.

Professors Lex Doyle and Neil Roy will delve into the captivating history of neonatology. What have we learnt over the past half-century and where should we go from here?
Parking
Royal Parade Car Park
Entry: Via Royal Parade, located between Genetics Lane and Medical Road (beneath Kenneth Myer Building). See: Map.
Hours: Monday-Sunday, 6am to midnight
Payment: You'll need to scan your debit or credit card to enter the carpark. Upon exit, the boom gate will indicate the amount owing and you'll be able to pay with your debit or credit card at the gate. You cannot pay with cash at this location.
Accommodation
Discounted rates are available at:
The Larwill
Jasper Hotel

48 Flemington Road Parkville

To access a discount, enter the below code when booking on The Larwill website.

Booking code: RWHMCRI23.

The Larwill will provide 10% off the best available rate of the day.

489 Elizabeth Street, Melbourne

To access a discount, enter the below code when booking on the Jasper Hotel website.

Booking code: EV15
Program
This year's program is jam-packed with world-leading clinical researchers keen to share developments in our field.
View below or download: 2023 Cool Topics Program.
Please note: this program is subject to change.

Day 1 - Wednesday 29 November
| Time | Activity | Presenter | Topic |
| --- | --- | --- | --- |
| | | | |
| 7.30am | Registration | | |
| | | | |
| 8.30am | Welcome | | |
| | | | |
| 8.35am | Presentation | Katie Groom | 50 years of antenatal corticosteroids - what's the latest? |
| | | | |
| 9.05am | Presentation | Lex Doyle | Postnatal corticosteroids to prevent or treat BPD – where are we in 2023? |
| | | | |
| 9.35am | Presentation | Brett Manley | Is intratracheal budesonide the BPD silver bullet? Results of the international PLUSS trial. |
| | | | |
| 10.05am | Discussion | | |
| | | | |
| 10.30am | Morning tea | | |
| | | | |
| 11am | Presentation | Jeanie Cheong | Follow-up state of the art in 2023 - translating observational studies to better care. |
| | | | |
| 11.20am | Presentation | Peter Anderson | Neonatal MRI: to scan or not to scan? |
| | | | |
| 11.40am | Presentation | Rose Boland | 50 shades of grey: complexities of decision making and care in the grey zone. |
| | | | |
| 12.10pm | Discussion | | |
| | | | |
| 12.30pm | Lunch | | |
| | | | |
| 1.30pm | Presentation | Neil Roy | History of neonatology: thermoregulation and nutrition. |
| | | | |
| 2pm | Presentation | Lex Doyle | History of neonatology: oxygen and ventilation. |
| | | | |
| 2.30pm | Discussion | | |
| | | | |
| 3pm | Afternoon tea | | |
| | | | |
| 3.30pm | Presentation | Jennifer Dawson | What's cool in neonatal resuscitation? |
| | | | |
| 4pm | Presentation | Peter Davis | Non-invasive ventilation: how did we get here and where are we going? |
| | | | |
| 4.30pm | Discussion | | |
Day 2 - Thursday 30 November
Time
Activity
Presenter
Topic
7.30am
Registration
8.35am
Presentation
Rod Hunt
Seizures and neurocritical care.
9am
Presentation
Mark Mackay
Update in perinatal stroke: current initiatives.
9.30am
Discusson
10am
Morning tea
10.30am
Presentation
Alicia Spittle
It pays to be EARLY: early assessment, early detection and early intervention.
11am
Presentation

Amanda Kwong,
Kate Cameron,
Free Coulston

Parent perspectives and partnership in designing research studies.
11.30am
Discussion
Parent
12pm
Lunch
1pm
Presentation
Louise Owen
Alternative consents in neonatal trials.
1.20pm
Presentation
Amir Zayegh
Ethics and consent.
1.40pm
Presentation

Calum Roberts

Stacey Peart

David Tingay

NeoGASTRIC

AIROplane

POLAR

2.10pm
Discussion
3pm
Afternoon tea
3.30pm
Presentation
Katie Groom
Preventing preterm labour: can it really reduce the NICU caseload?
4pm
Presentation
Christiane Theda
Cool new tools in the NICU.
4.30pm
Discussion
Closing
Speakers
Take a look at some of the speakers we have lined up for Cool Topics 2023:
Prof Katie Groom
Katie is Professor of Maternal and Perinatal Health at the Liggins Institute, University of Auckland. She is a Subspecialist in Maternal and Fetal Medicine at National Women's Health, Te Toka Tumai, Auckland City Hospital.
Katie has led and is leading several multicentre clinical trials in maternal and perinatal health including the HRC and MRFF funded C*STEROID Trial currently recruiting across ANZ. She has been clinical lead for preterm birth services at Te Toka Tumai since 2013, when she established the first-ever Preterm Birth Clinic in Aotearoa.
She has extensive clinical and research experience in the management of both spontaneous and provider-initiated preterm birth. She is the Chair of the Carosika Collaborative Steering Group and Co-leader for Taonga Tuku Iho Knowledge Translation for Equity in Preterm Birth Care and Outcomes in Aotearoa.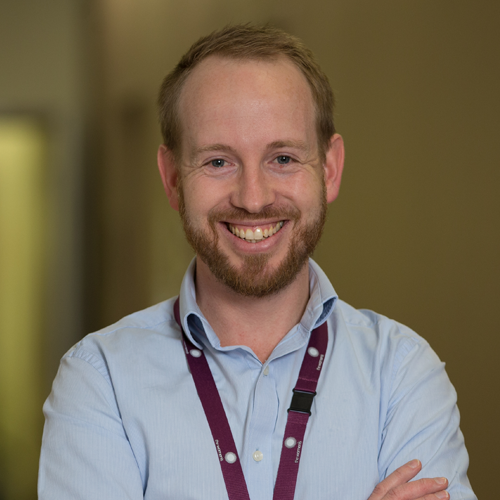 A/Prof Brett Manley
Brett is a consultant neonatologist at the Women's and an Associate Professor in the Department of Obstetrics and Gynaecology at The University of Melbourne, He leads and collaborates on multicentre clinical trials to improve outcomes for sick and preterm infants. In his spare time, he wrangles Buddy the dog, Apollo the cat, and four kids whose names temporarily escape him. One of them might be Jayden. Or Brayden?
Abstract of presentation
We are very excited to present, for the first time anywhere in the world, the results of the PLUSS trial.
PLUSS is an international, multicentre trial of intratracheal budesonide mixed with surfactant to increase survival free of BPD in extremely preterm infants born <28 weeks' gestation.
Commencing in 2018, PLUSS enrolled 1061 infants in 21 centres across 4 countries (Australia, New Zealand, Canada and Singapore) and completed enrolment in March 2023. PLUSS is a pragmatic trial with broad inclusion criteria that have allowed most extremely preterm infants to be eligible.
The intervention is intratracheal budesonide (0.25 mg/kg) mixed with poractant alfa (Curosurf), with infants receiving 1-2 doses 6-12 hours apart depending on their clinical condition. The control group received surfactant alone in the same doses. The treatments could be given via an endotracheal tube or thin catheter (LISA/MIST). The primary outcome of the trial is survival free of BPD at 36 weeks' post-menstrual age (PMA); secondary outcomes include the infants' respiratory condition at 40 weeks' PMA, important neonatal morbidities, and potential adverse effects of corticosteroids. Infants in the trial will be followed-up at 2 years as part of the PLUSS2 study.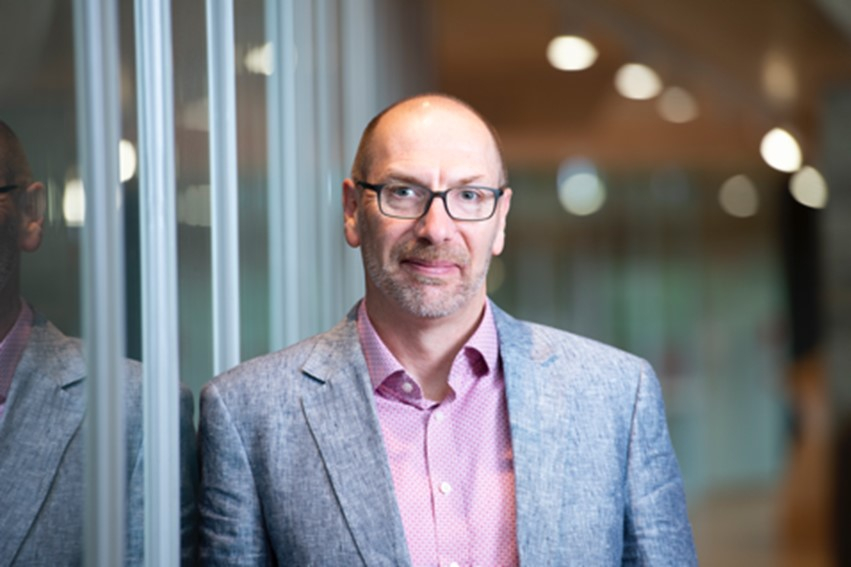 Prof Peter Anderson
Peter is Professor of Paediatric Neuropsychology, Director of Grants, Fellowships and Mentoring, and Head of the Neurodevelopmental Research Program in the School of Psychological Sciences, Monash University. He is co-Group Leader of the Victorian Infant Brain Studies (VIBeS) team based at the Murdoch Children's Research Institute, chair of the Australian Paediatric Neuropsychology Research Network (APNRN), member of the Australian and New Zealand Neonatal Network (ANZNN) Follow-up Committee, and on the executive of the NHMRC Centre for Research Excellence in Newborn Medicine.
Peter studies cognitive development in children, with a particular focus on children who experience an insult to the brain early in life. For over 20 years his research has focused on understanding the mechanisms underlying cognitive and learning problems in children born very preterm. His research involves observational outcome studies, longitudinal neuroimaging studies, and randomised controlled trials assessing short- and long-term benefits and consequences of obstetric, perinatal, and developmental interventions.
Peter has been continuously funded by NHMRC for the past 20 years and is currently an NHMRC Leadership Fellow. He has published over 380 journal articles and book chapters.
Abstract of presentation
Children born very preterm (< 32 weeks' gestational age) are at high risk for a spectrum of neurodevelopmental impairments. However, there is significant inter-individual variability with regards to short and long-term outcomes, and our capacity to predict neurodevelopmental outcome is poor in individual children born very preterm using clinical and socio-demographic risk factors.
It has been speculated that brain MRI in the neonatal period can improve prediction of long-term outcomes in children born very preterm due to its capacity to detect subtle to severe brain pathology and dysmaturation. Indeed, research has demonstrated that neonatal brain MRI findings are associated with later neurodevelopment. Despite these encouraging reports, the clinical use of neonatal brain MRI remains controversial, with a Delphi study rating it as one of the top 5 unnecessary tests in newborn medicine (Ho et al. Pediatrics, 2015). This presentation will discuss the benefits and limitations of clinical brain MRI for infants born very preterm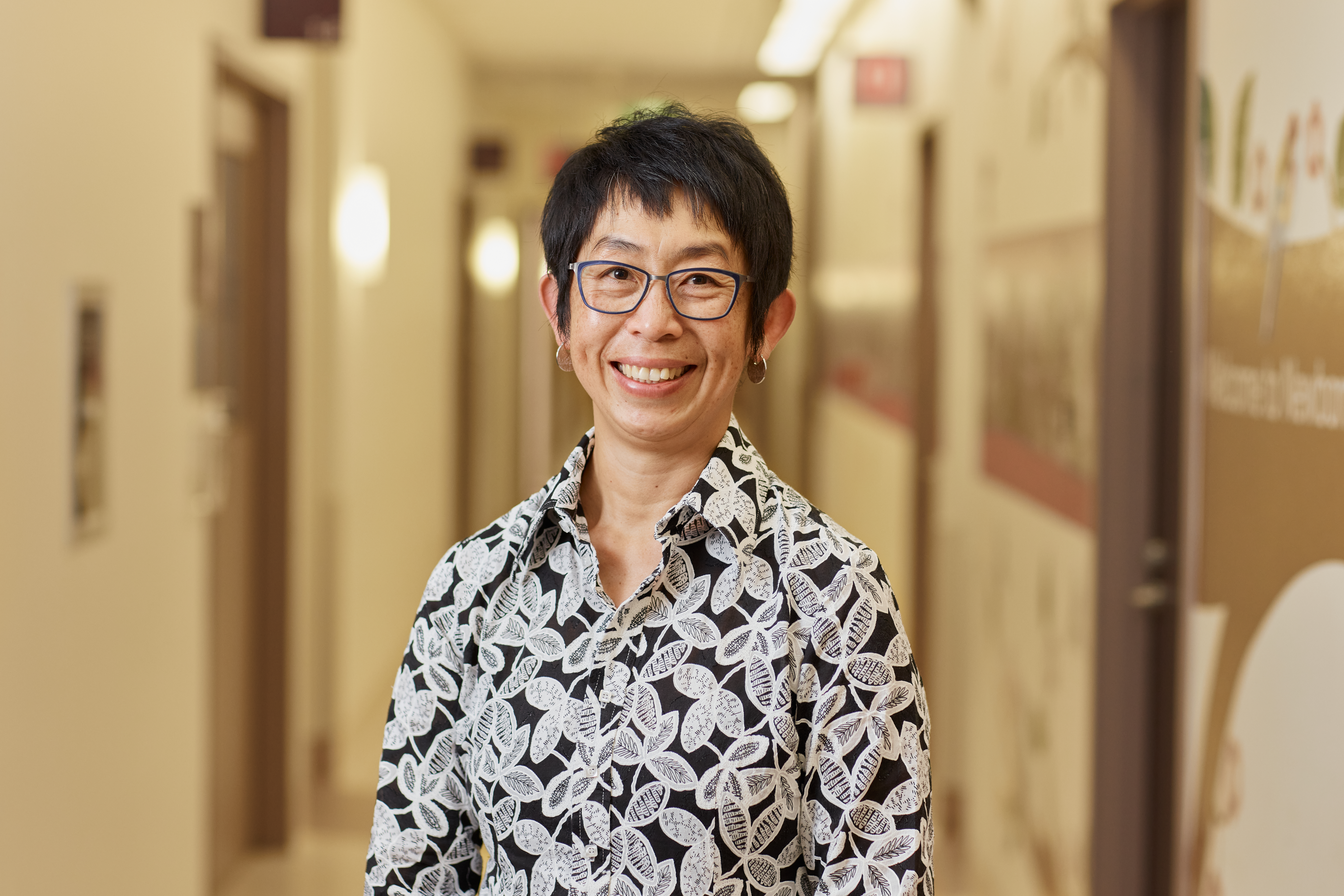 Prof Jeanie Cheong
Jeanie is a neonatologist who is interested in life beyond discharge from the neonatal nursery. She is an internationally recognised clinician-researcher on the long-term health and development of high-risk newborns, especially those born preterm. She heads the Victorian Infant Collaborative Study, the longest running epidemiological study of extremely preterm cohorts, as well as the NHMRC Centre of Research Excellence in Newborn Medicine.
Abstract of presentation
Are prospective longitudinal cohort studies merely observational? This presentation highlights the "state-of-the-art" next steps that springboard from knowledge gained from longitudinal cohort studies on health and development of infants born extremely preterm or extremely low birth weight.
Emeritus Prof Lex Doyle
Following a Fellowship in Canada for 3½ years after completing his FRACP in 1979, Emeritus Professor Lex Doyle returned to Melbourne in 1983, to appointments at the University of Melbourne and the Women's. He worked as a consultant neonatal paediatrician until 2006, when he ceased working in the nursery at the Women's.
He then continued full time as a researcher and teacher until he retired from the University in 2022, and from the Women's in 2023.
He continues in an Emeritus role at both institutions. He has major research interests in evaluating neonatal intensive care, including how to improve on that care, and its economic consequences. His major goal is to improve the long-term quality of life of our tiniest and most immature survivors, and their families.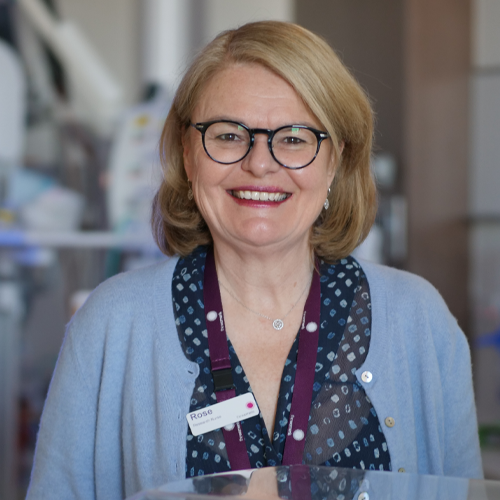 A/Prof Rose Boland
Rose is a postdoctoral neonatal nurse researcher and perinatal educator. Her research and clinical interests are perinatal epidemiology and neonatal transport, with a focus on improving outcomes of babies born extremely preterm in non-tertiary hospitals and paramedic practice.
Rose led the inaugural development of statewide guidance for management of extremely preterm births at 22-25 weeks' gestation in Victoria, published in December 2020. She is currently appointed as Senior Project Officer at Safer Care, Data Lead in the Preterm Birth Prevention Jurisdiction Program.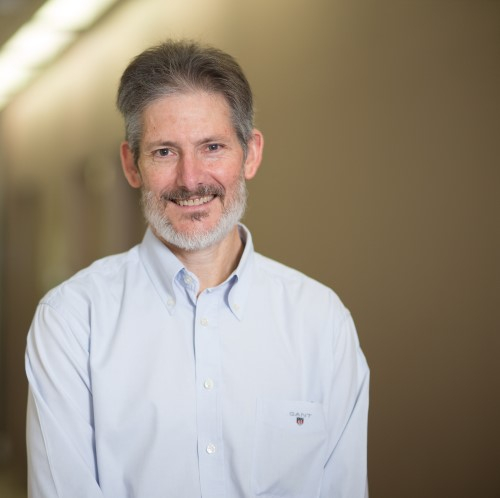 Prof Peter Davis
Peter is a consultant neonatologist at the Women's and a Professor in the Department of Obstetrics and Gynaecology at The University of Melbourne. He trained in Brisbane and at McMaster University, Canada. He has a keen interest in the dissemination of highest quality medical evidence to practitioners and consumers. His research interests include alternative methods of respiratory support of premature babies, neonatal resuscitation and identification of important outcomes of neonatal intensive care.
Peter has considerable experience in the design and conduct of international randomised controlled trials. His research work is supported by the National Health and Medical Research Council. He is a member of the Neonatal Taskforce of the International Liaison Committee on Resuscitation (ILCOR) which is responsible for formulating guidelines for neonatal resuscitation which are used worldwide.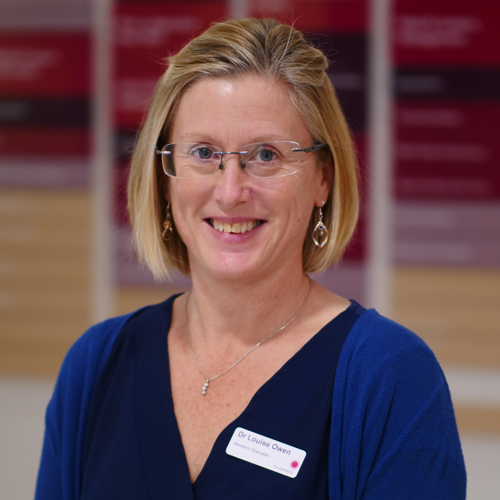 A/Prof Louise Owen
Louise is a consultant neonatologist at the Women's and an Associate Professor in the Department of Obstetrics and Gynaecology at The University of Melbourne.
As a clinician-researcher at the Women's, Louise leads a program of research focused on newborn resuscitation and respiratory support for preterm infants. Her experience has included multiple randomised trials of respiratory support in the delivery room and in the NICU. She also has an interest in consent in newborn research.
Abstract of presentation
This session will focus on the use, acceptance and controversies of using various types of consent in neonatal research. We will hear from experts in the ethical and practical use of various consent modes, as well as trialists who are currently using innovative consent modes in their studies.
We will hear about the rationale, approval process and hurdles faced when trying to embed newborn research into clinical care supported by diverse consent approaches.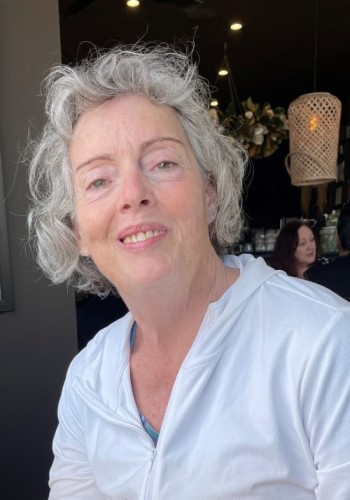 Dr Jennifer Dawson
Jennifer joined the Women's as a Neonatal Research Nurse in November 2005 and is now Clinical trial coordinator for the multi-centre PLUSS trial.
She trained as a nurse in Canberra and as a midwife in Scotland. She completed a MN (Research) at the University of Sydney in 2003 and a PhD at the University of Melbourne in 2010.
Her research has led to over 100 peer-reviewed publications with many incorporated into national and international guidelines for neonatal delivery room management of newly born infants. She is a member of the ILCOR Neonatal Life Support Task Force.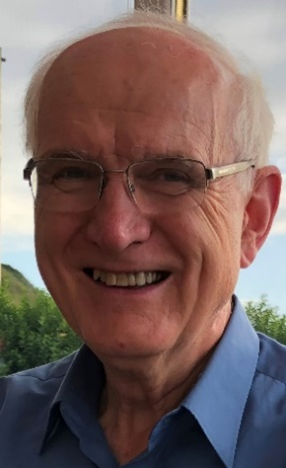 Dr Neil Roy AM
Neil was a consultant neonatal paediatrician at the Women's from 1975-2007, including Director of Newborn Services (1995-2007). He was Founding Director of the Newborn Emergency Transport Service (NETS) 1976-99. He was Newborn Advisor to the Victorian Maternity and Newborn Clinical Network (2008-2011).
His special interests were in emergency transport of sick and premature newborn babies, the organisation of perinatal services, hospital design and infant nutrition including breastfeeding. He maintains an interest in the history of care of the newborn, as well as being a keen golfer and choral singer.
Abstract of presentation
"History of Neonatology: Development of incubators and infant feeds"
This illustrated talk traces the development of incubators from late 19th century France to the modern day, including a description of their slow acceptance into hospital practice and some of the complications of their use, and discusses the development of nutritional practices over the same period with specific references to breast vs. bottle feeding, the role of marsupials in our understanding of premature baby nutritional requirements and a description of some of the early work on intravenous supplemental nutrition.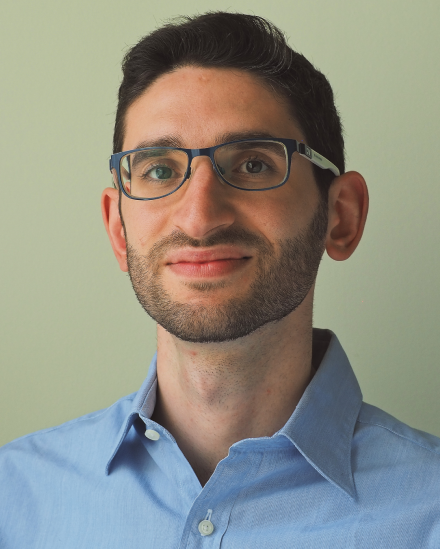 Dr Amir Zayegh
Amir is a consultant neonatologist who trained in Melbourne and Oxford. He has completed a Masters in Practical Ethics at the University of Oxford, and a Certificate in Clinician Performed Ultrasound. His clinical and research interests include ethical issues in the neonatal intensive care, and functional echocardiography in the neonate.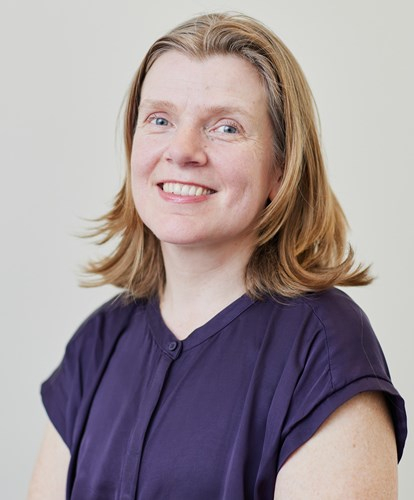 Prof Alicia Spittle
Alicia is a paediatric physiotherapist at the Women's and the Associate Dean Research within the Faculty of Medicine, Dentistry and Health Sciences at the University of Melbourne. Her research and clinical work focuses on early detection and early intervention for babies born preterm and/or at risk of developmental impairments, including cerebral palsy.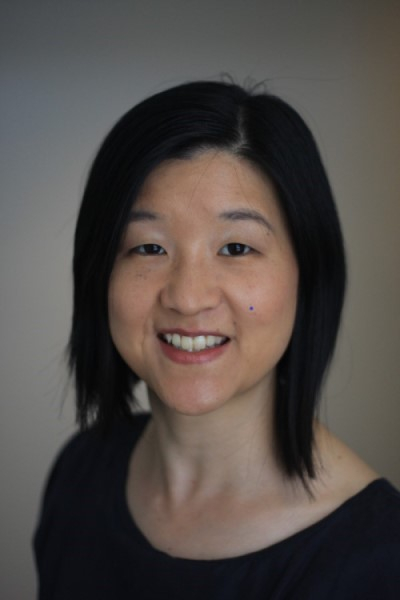 Dr Amanda Kwong
Amanda is a physiotherapist in the Women's Newborn Follow-up clinic and a post-doctoral research fellow with the University of Melbourne and Murdoch Children's Research Institute.
Amanda's research interests are concerned with early detection and intervention of infants who are at high risk of cerebral palsy or movement difficulties.
She is involved with the "Knowledge Translation of Early Cerebral Palsy (KiTE CP)" study which is investigating the implementation of early detection of cerebral palsy across key hospitals in Victoria, New South Wales and Queensland, including at the Women's.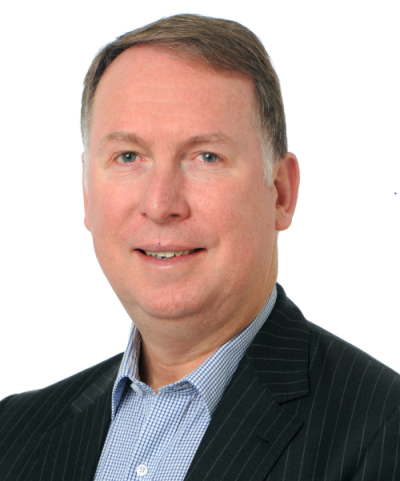 Prof Rod Hunt
Rod is the Financial Markets Foundation for Children Chair in Neonatal Paediatrics at Monash University, and the Director of Research in Victoria for the Cerebral Palsy Alliance.
His research has focussed on neuroprotection, neuroimaging and neurodevelopment in the high-risk newborn infant. Most recently he has been focussing on optimising seizure management in the newborn period - through a combination of targeted neuromonitoring and improved therapeutics.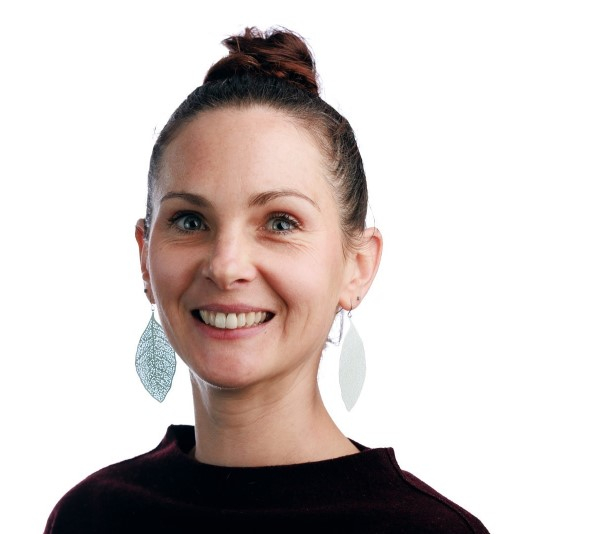 Free Coulston
Free started her career as an international circus performer, transitioning to become a physiotherapist a decade later. Another 10 years on, Free is combining these passions in a PhD, looking at how circus activities may influence participation and developmental outcomes for children born preterm.
Having just submitted this PhD, Free continues to work alongside people with lived experience in research, including expanding her work in co-design and stakeholder engagement. She also holds a lecturing position at the University of Melbourne where she teaches collaborative research practices to the next generation of physiotherapists.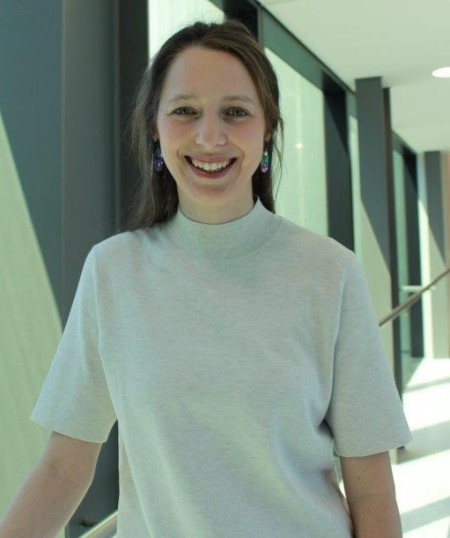 Dr Kate Cameron
Kate is a physiotherapist and post-doctoral researcher at the University of Melbourne and the Victorian Infant Brain Studies Group at Murdoch Children's Research Institute.
Kate's research focuses on improving outcomes for children born high-risk, with an interest in working with children and families to understand their perspectives and preferences for healthcare and support. Kate is currently involved in the Knowledge Translation of Early Cerebral Palsy (KiTE-CP) study, exploring parent and healthcare professional experiences of early screening for cerebral palsy.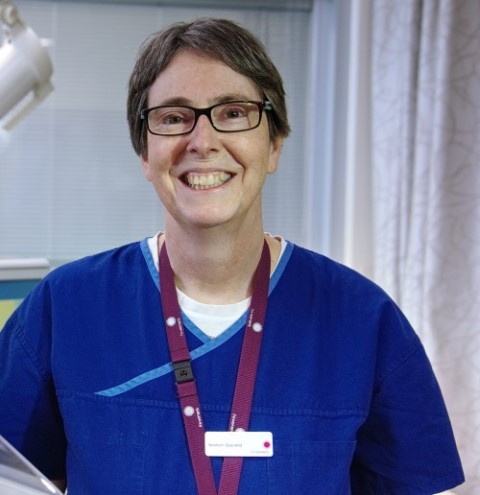 A/Prof Christiane Theda
Christiane is a neonatal consultant at the Royal Women's Hospital in Melbourne with honorary appointments at the University of Melbourne, MCRI and Johns Hopkins University. Originally from Germany, Christiane trained in in the US where she stayed on faculty at Johns Hopkins University until relocating to Melbourne in 2009. With a doctorate in physiological chemistry, years of experience in laboratory research and an MBA, she has a unique set of qualifications. In recent years, Christiane has become increasingly involved in MedTech innovation and has been instrumental in the development of two new medical devices for newborns, adding co-founder, executive, advisor, company director and inventor to her achievements. Christiane will talk about MedTech innovation and present her work on new devices for neonates.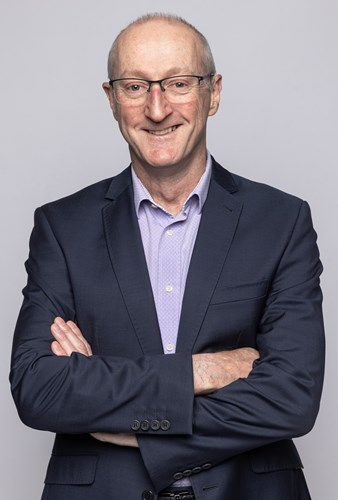 A/Prof Mark Mackay
Mark is Director of the Department of Neurology and the Paediatric Stroke Program at the Royal Children's Hospital, Melbourne, Australia. He is a Clinician-Scientist Fellow at the Murdoch Children's Research Institute, Melbourne, where he leads the paediatric stroke research group. He is on the Board of the International Pediatric Stroke Organization, is a member of the International Pediatric Stroke Study Executive Committee, is a member of the Stroke Foundation of Australia Clinical Council.
Mark established a dedicated paediatric stroke program at RCH in 2004; the first of its kind in Australia. His research focuses on understanding causes of and consequences of neonatal and childhood stroke, and improving accuracy and timeliness of stroke diagnosis. He has authored 7 book chapters and over 200 publications, and has secured more than 7 million dollars in research funding.
He chaired the development of the Australian best-practice guidelines for the acute management of childhood stroke. He is co-chairing statewide perinatal stroke guidelines, which are due for completion in late 2023. He is the lead investigator on the NHRMC funded multi-centre NIMBUS study, which aims to answer important questions about cause and consequences of perinatal stroke, by looking at blood proteomic signatures and using advanced MRI imaging to study brain networks in 50 babies with stroke.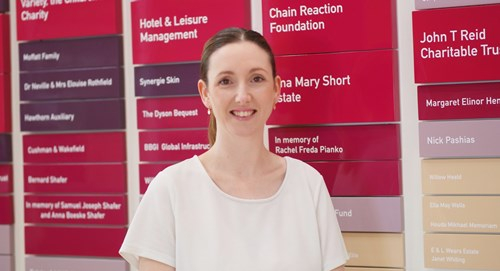 Dr Stacey Peart
Stacey is a neonatologist, having trained in Melbourne, and currently working within the Paediatric Infant Perinatal Emergency Retrieval (PIPER) department at the Royal Children's Hospital. She is also a research fellow within the Newborn Research Department at the Royal Women's Hospital.
Stacey is currently undertaking a PhD at the University of Melbourne, addressing under-represented cohorts in neonatal clinical trials.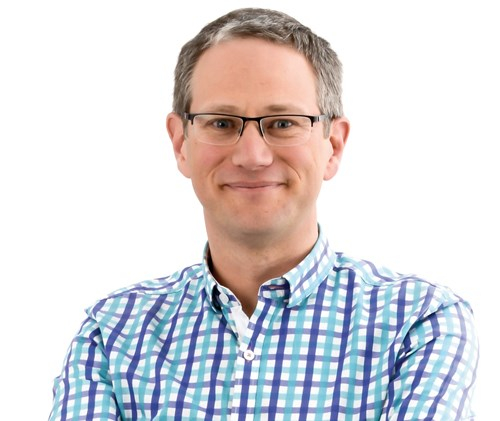 Prof David Tingay
David is a clinical neonatologist and respiratory physiologist at the Melbourne Children's Campus (Australia) whose work aims at improving the respiratory outcomes of newborn infants. David currently leads the Murdoch Children's Research Institute Neonatal Research Program. This is an interconnected program of molecular and clinical science aiming to better understand lung injury and develop new neonatal critical care respiratory support strategies.
David is the current Chair of the Respiratory Failure Section of the European Society of Paediatric and Neonatal Intensive Care and a commissioner for the Lancet Commission on the Future of Neonatology. David's research has developed guidelines on neonatal ARDS, chest imaging and Paediatric COVID-19 therapies, and is lead investigator of the international POLAR Trial of PEEP strategies to support the preterm lung at birth and the BLUEPRINT Study to map the phenotypes and evolution of preterm lung injury.
.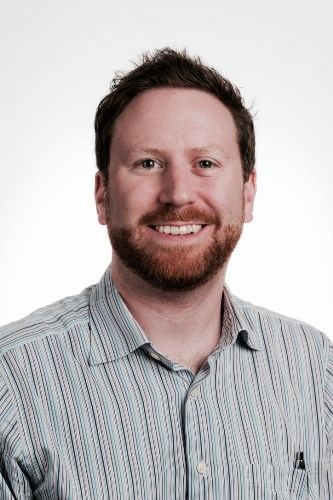 Dr Calum Roberts
Calum is a neonatologist at Monash Children's Hospital. He trained in Scotland, Northeast England and Melbourne. As a clinician-researcher at Monash University and the Ritchie Centre, he leads a program of research focused on improving neonatal respiratory care and resuscitation.
Calum led the HIPSTER Trial of nasal high-flow treatment in preterm infants, as the basis of his PhD at the Women's. His current projects include the NHMRC-funded SURFSUP and neoGASTRIC trials. neoGASTRIC is a collaborative Australian-UK trial assessing the routine measurement of gastric residual volume in preterm infants, which includes an opt-out consent process.