$6.6 million in research grants secured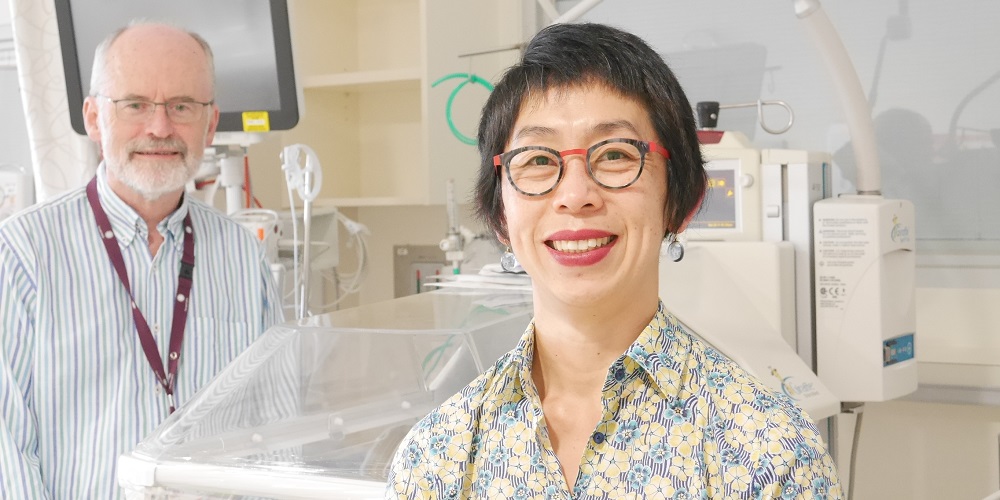 17 August 2018 | Gynaecology | Pregnancy | Research and clinical trials
The Women's researchers will share in more than $6.6 million in fellowship grants and Centre for Research Excellence grants after a highly successful National Health and Medical Research Centre grant round.
In marking a changing of the guard, A/Prof Jeanie Cheong has secured a $2.5 million Centre for Research Excellence (CRE) in Newborn Medicine five year grant for the Women's Newborn Research Team and its partners. This follows on from two similar grants secured by the former centre head Prof Lex Doyle over the past 10 years.
"We are spring-boarding from the achievements of the team led under Prof Lex Doyle and we can now continue to grow the next generation of research leaders," A/Prof Cheong said. "We have a critical mass of talent and drive and will continue to find the best ways to look after the sickest babies and optimise their outcomes."
A focus of the next five years will be on knowledge translation.
"It is about taking the knowledge out to where it really counts and delivering change in clinical practice across the world, along with communicating our research knowledge to the community," A/Prof Jeanie Cheong said.
Also sharing in a second $2.5 million CRE grant is Prof Martha Hickey. She is one of eight chief investigators involved in a new CRE for Women's and Non-Communicable Disease. This CRE will specifically be looking at the health experience of women in early life, such as age of first menstruation, age of pregnancy, problems in pregnancy and menopause and whether there is an association with disease risk later in life.
Prof Hickey will be leading the translation of research into interventions to prevent or reduce disease risk.
The Women's Newborn Research Centre Director, Prof Peter Davis has received a renewal of his Practitioner Fellowship.
Dr Brett Manley, Dr Louise Owen and A/Prof Alicia Spittle have secured highly competitive Career Development Fellowships, which recognise and provide support for the most outstanding early to mid-career health and medical researchers.
Research Director Prof Peter Rogers congratulated the team.
"The Women's reputation and our ability to secure highly competitive NHMRC grants is dependent on the skills of our researchers. The success in this round of NHMRC demonstrates that we have an incredible team of researchers at the forefront of medical advances and we can continue to get on with the job of improving healthcare for women and newborns," he said.
Only about 10 per cent of CRE grant applicants were successful.