Always was, always will be: The Women's celebrates NAIDOC Week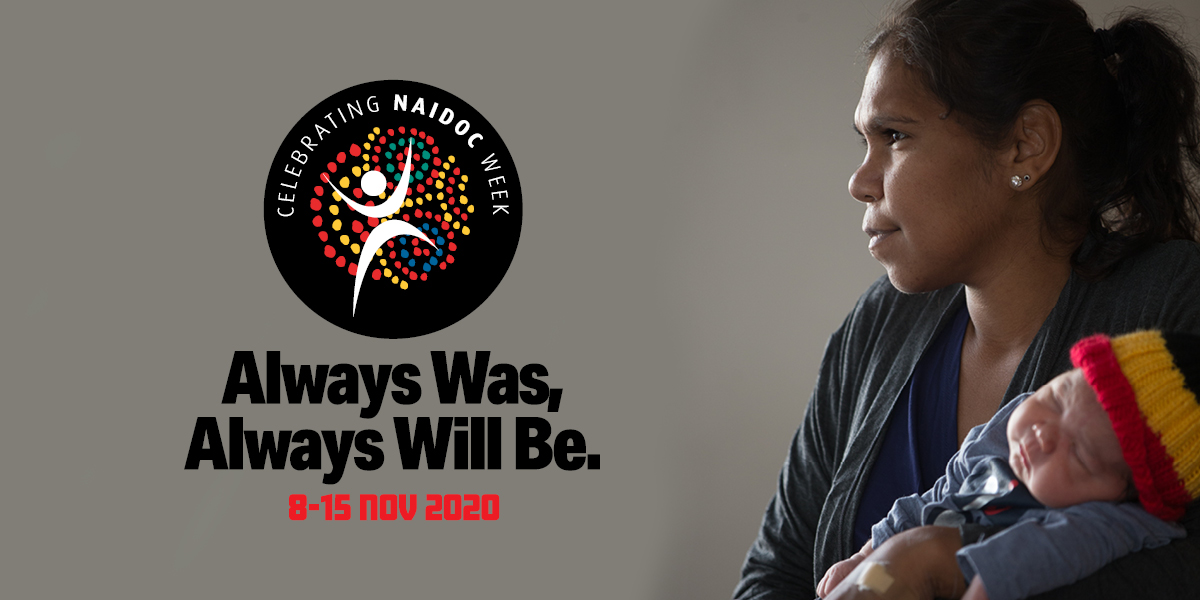 8 November 2020 |
Victoria's leading specialist hospital for women and newborns will be celebrating the history, culture and achievements of Aboriginal and Torres Strait Islander peoples during NAIDOC Week (8-15 November).
With public events still on hold due to COVID-19, this year's celebrations at the Royal Women's Hospital will be largely an online affair. They will include a virtual story time with Aunty Gina Bundle – coordinator of the hospital's Badjurr-Bulok Wilam* Aboriginal Health Unit; a webinar for staff featuring activist and writer Tarneen Onus-Willams, First Peoples' Assembly of Victoria Member Alice Ann Pepper, and Aboriginal Community Controlled Health Organisation Orbost CEO Tammy Bundle; as well as a virtual festival of Indigenous Australian films for staff, including a screening of the acclaimed documentary In My Blood It Runs. The hospital's childcare centre will also host a week of special activities involving Aboriginal stories, language and art.
Chief Operating Officer Lisa Lynch, who oversees the hospital's Reconciliation Action Plan, said NAIDOC Week was a fantastic time to engage with staff, patients and the wider community about the history and rich culture of Aboriginal and Torres Strait Islander peoples.
"This year's theme for NAIDOC Week – 'Always Was, Always Will Be' – recognises that First Nations people have occupied and cared for this continent for over 65,000 years," she said.
"We still have an enormous amount to learn about the diverse traditions, customs and languages of First Nations people and their powerful and unifying connection to Country.
"This is important not only to celebrate and value past, present and future Elders and communities, but also to right historic wrongs and truly achieve reconciliation and a fair and equitable Australia."
Coordinator of the hospital's Badjurr-Bulok Wilam Aunty Gina, who is also an artist and made the Treaty Possum Skin Cloak for the First Peoples' Assembly of Victoria, said NAIDOC Week was a time of unity and celebration.
"Through devastating bushfires and COVID-19, our resilient community rallied to protect one another. The Black Lives Matter movement gave us strength and amplified our voices. There is much for us to celebrate and there is much for us to collectively keep fighting for," she said.
Inducted earlier this year onto the Victorian Honour Roll of Women, Aunty Gina asked all Australians to embrace the true history of this country – a history which dates back thousands of generations.
"We want all Australians to celebrate that we have the oldest continuing cultures on the planet and to recognise that our sovereignty was never ceded."
To find out more about NAIDOC Week and events in your area, visit www.naidoc.org.au
*Badjurr-Bulok Wilam means 'Home of Many Women' in the Woiwurrung language of the Wurundjeri people.