Annual Memorial Service remembers the babies lost
21 March 2018 | Events
More than 100 families and staff came together for the Women's Annual Memorial Service to remember the babies that sadly, did not survive.
For more than 20 years, the Women's has held the annual service and invited families who have lost a baby to join together to remember their child and connect with others who have experienced loss.
Co-ordinator of the Women's Reproductive Loss Service, Sharon Kirsopp, said each person experiences grief differently. The annual service provides an opportunity to remember their baby and reconnect with those staff who cared for them.
"Many are struck by how many people have walked a similar path as them. They see a community and together they share a common experience, a common understanding, even though each person experiences grief in their own way."
Among those who attended was Hannah Robert who was full-term in her pregnancy when her baby daughter Zainab died in-utero as a result of a car accident just after Christmas, eight years ago. Hannah shared her experience, speaking at the memorial service last night.
"Being here again, the memories are sharp. The odd feeling in my arms from trying to cuddle a stupidly small casket, the cool feeling of her cheek, wet with all our tears. The main thing I wanted to know then was, would I ever feel okay again? Would I ever feel myself again?" Ms Robert said.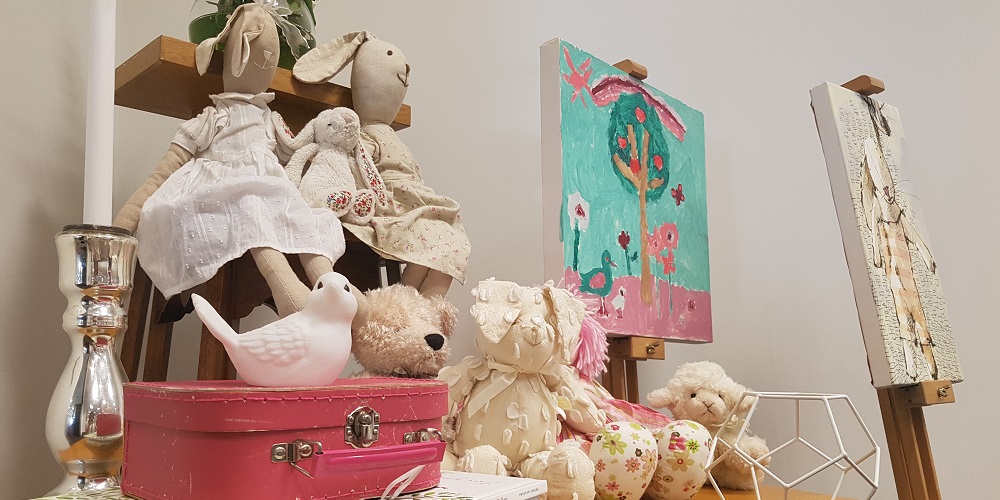 "Eight and a bit years on, I can (look back and) say to my newly bereaved self, and to anyone else here with similar questions yes, you will be okay. More than okay…you will feel joy (again) , you will laugh, you will have times when you think of the little one you are remembering tonight and smile. You will feel yourself again, but a different self, because you are a parent to your baby and that love, like any other, expands your heart.
"I feel so grateful for the connections made with other parents who lost their babies around the same time as us. Some helped us through a hard spot at the time, and others have become long-term friends. I feel a bit like our kids are at school together, as though there is a cohort of ghost babies who bind us together as parents.
"Being a parent of a child who has died is still parenting. The parenting work is different and harder, but it is made of the same core stuff – unconditional love, wonder at your child, powerlessness about not being able to protect them, and the ability to survive feelings and situations you may have thought were beyond you."
This year, two attendees are grieving the loss of babies born more than half a century ago. They came to Ms Kirsopp with so many questions as their babies died at a time when parents were discouraged from seeing or holding their baby and were instead encouraged to forget.
"We now know how damaging that was," Ms Kirsopp said. "I have worked with these families to track down the records from government departments, hospitals and cemeteries to be able to piece together their family story. It can be very difficult because in the past, stillborn babies were not required to be registered with births deaths and marriages.
"For one family, they thought they had a little boy, but when I tracked down all the records, I could tell them, they had in fact had a baby girl. I could provide details about her birth, size and weight and most importantly where she was buried. These families have been able to put a little plaque over the babies' graves. It brings a peace for many of the families who have grieved both the death of a baby and the unknown."
As a tertiary hospital, the most complex of pregnancies are referred to the Women's specialist services. It means grief alongside joy is a regular part of our staff's working life. Each death is deeply felt and touches all those involved in their care.