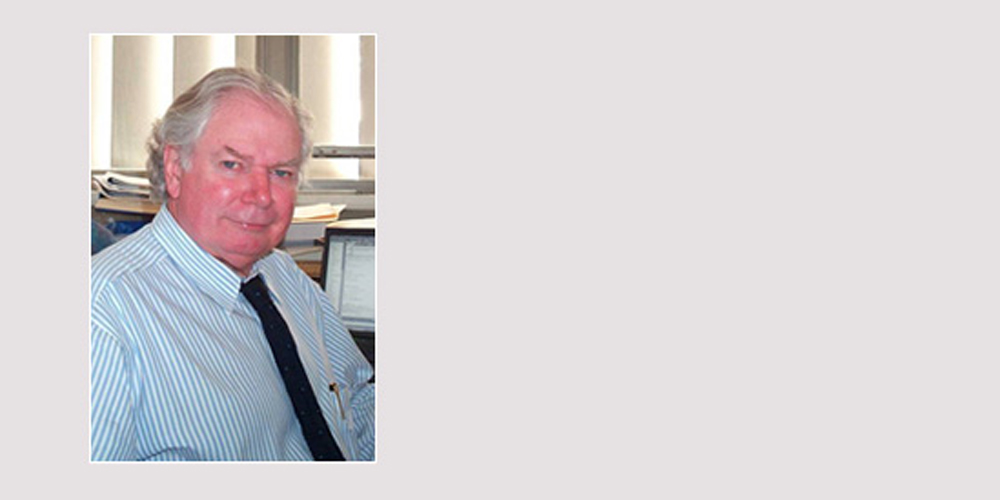 28 January 2014 | Events
Congratulations to Associate Professor James King who was recognised with a medal (OAM) in the General Division in this year's Australia Day Honours for his service to medicine, particularly in the field of perinatal epidemiology.
James retired in 2011 after a medical career spanning nearly 50 years, the last decade of which was at the Women's.
His appointment at the Women's was as Perinatal Epidemiologist in the hospital's Department of Perinatal Medicine. In that role, he conducted NHMRC-funded research on fetal welfare monitoring techniques, perinatal mortality and the use of clinical practice guidelines in Obstetrics.
James was chair of the Women's Human Research Committee and also that committee's representative on the Hospital's Human Research Ethics Committee for 10 years.

He was a driving force behind the Women's regular perinatal mortality and morbidity audits for many years and has been an active mentor to clinical students and trainees in the areas of perinatal epidemiology and journal article interpretation.

James has also made many contributions at state, national and international levels. He has been a lead reviewer for the Cochrane Collaboration pregnancy and childbirth database on major perinatal topics such as preterm labour and preeclampsia. In this role he has helped improve the perinatal management of these conditions throughout the world.

He chaired the Victorian Consultative Council on Obstetric and Paediatric Mortality and Morbidity (2001–2007) and the National Maternal Mortality and Morbidity Advisory Committee (2004–2008), and was a member of the National Perinatal Data Advisory Committee (1995–2009).

In all his professional activities, James displayed great knowledge, a wealth of experience, much wisdom, absolute honesty and integrity, unfailing courtesy and diplomacy, and admirable modesty.
In 2010 he was awarded one of the top staff awards bestowed by the Women's, the Chair's Award, for his outstanding contributions to maternal and perinatal quality and safety and to research excellence and ethical standards at the Hospital.