Board Chair Lyn Swinburne honoured for her influence in women's health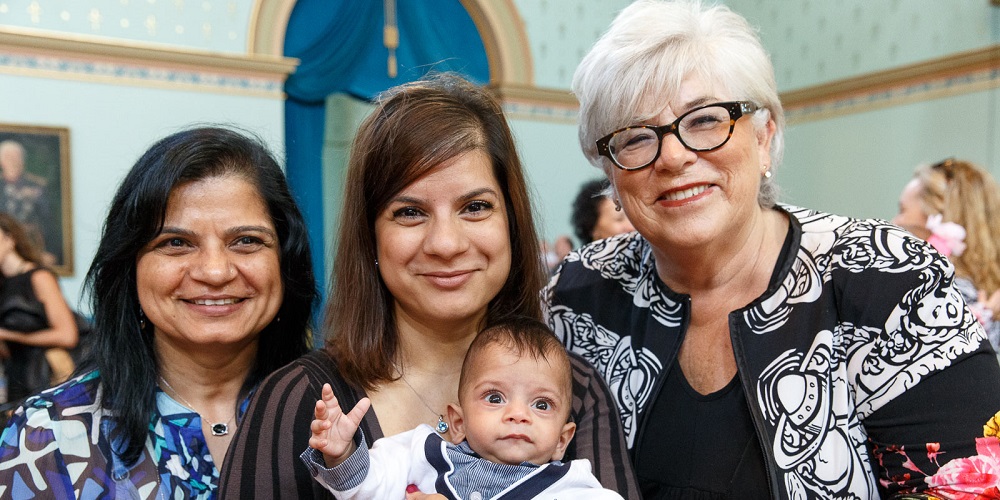 29 September 2016 | Events
The Women's Board Chair Lyn Swinburne AM is well known for her great influence in women's health and she was honoured today for her ongoing contribution.
Lyn was named in the Australian Financial Review & Westpac 100 Women of Influence Awards for her dedication and leadership in the social enterprise and not-for-profit sector.
The founder of Breast Cancer Network Australia (BCNA), Lyn's prestigious career as an outspoken and driven women's health advocate led her to join the Women's Board in 2013 and take on the role of Chair in June 2015.
Lyn said she was surprised and honoured to be named on the list for her work in founding and leading BCNA from 1998 until her retirement from the organisation five years ago. "I feel like it's an acknowledgement that my influence is continuing, albeit with a much broader focus now," she said.
"All those years of working very closely with women, understanding what's important to them and how their care is managed, all of those learnings have been a fantastic grounding for me and for my work as Chair of the Women's."
Lyn said she had learnt many lessons throughout her career which had solidified her ability to influence and lead.
"You need to be outspoken and courageous but you can't go at it alone," she said. "You bring people with you. You look at situations from a range of views to make sure that what you're trying to improve is actually going to be an improvement for everyone."
"And you chip away – change and improvement and being able to influence doesn't just happen overnight. One of the key things you have to be willing to do is be in there for the long haul."
Lyn said it was the Women's staff, people such as longest serving employee Dr Max Cole and car park manager Frank Filipov, who inspired her.
"People ask me how I feel about being chair of the hospital and I just say, 'I love it'."
"I love the place; I love the people in it; I love their devotion and commitment. I love the fact that we really focus on women and we're doing the best we can but we're also prepared to say we can do it better."
"I still have a passion for breast cancer but I'm also now seeing how passionate I can be about the Women's, bringing about improvement and change as part of the system."
Read related content from the Women's