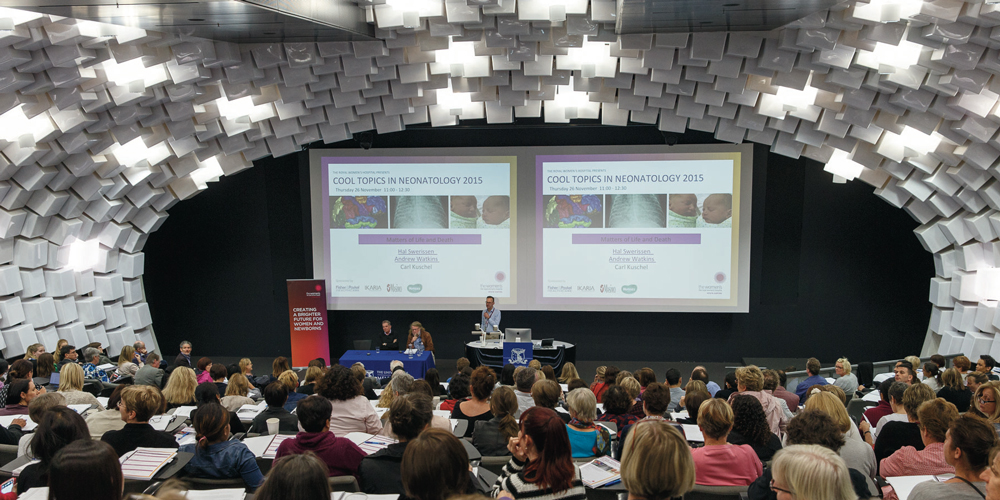 27 November 2015 | Events
Leading clinicians and researchers from around the world have gathered for the Women's Cool Topics in Neonatology conference where the latest innovations and developments in perinatal and neonatal care have been highlighted.
The popular annual event proved a sell-out this year with more than 400 guests listening to and learning from leaders in their respective research fields canvassing the latest on baby brain and heart health, ventilation techniques and even adult outcomes for very preterm or tiny infants.
Participants have heard presentations about new discoveries and latest science, and standing out is the shared goal to provide better care to achieve better outcomes for the most vulnerable of babies.
Cool Topics is a specialist event that aligns with the Women's vision for new knowledge built around strategic priorities, key of which is a commitment to research excellence.
An annual event since 2009, Cool Topics is the largest conference of its type in Australia and the Women's CEO Dr Sue Matthews attended to welcome international and local speakers and their guests.
Dr Matthews described the event as a "coming together of like-minded people to share knowledge in the hope that we can make a difference".
"Every advance in research represents leaps and bounds in the way we treat and care for babies and women," she said.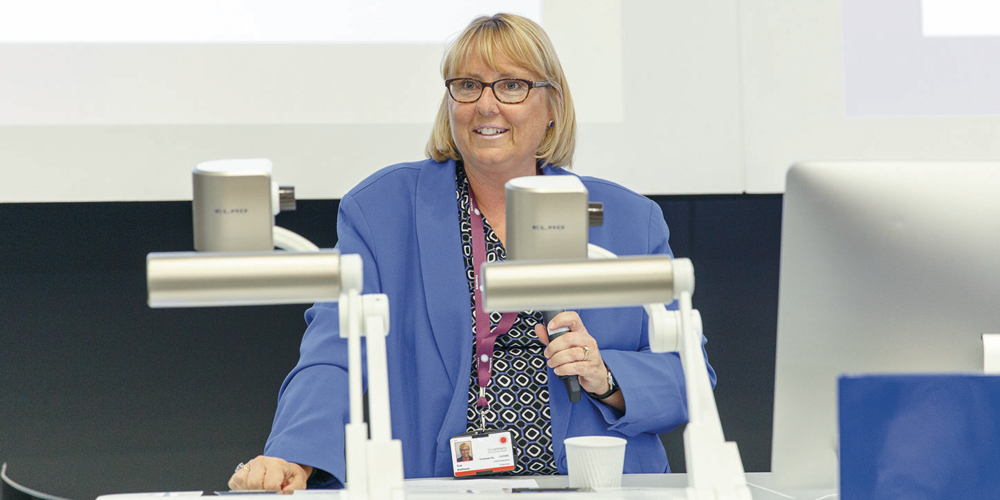 "Our work in prenatal, neonatal and newborn research compliments everything else we do at the Women's to look after mums and babies, from infants through to adults and women at every stage of their lives.''
As well as being a venue for sharing knowledge and exchanging the latest in scientific research and evidence, Cool Topics is also a friendly form of collaboration that helps build and strengthen research partnerships with the sharing of expertise and through clinical trials.
This helps leads to world-class health care for woman and babies.
The Women's Director of Neonatal Medicine, Professor Peter Davis, outlined how to successfully extubate babies, while Deputy Clinical Director of Neonatal Services, Associate Professor Sue Jacobs discussed practical issues in treating newborns with hypothermia.
Professor Alan Jobe, Professor of Paediatrics at Cincinnati Children's Hospital, urged a review of antenatal steroids.
"We need new information about antenatal steroid use for women who are at high-risk of complications," he said.
Cool Topics organisers Professor Davis and Professor Lex Doyle, Associate Director of Research at the Women's, are to be congratulated for the success of the 2015 conference.
Cool Topics is considered an unmissable event on the medical health calendar and that was clear by the vast numbers who attended.