Cuddle Cot donated by the Emerikus Land Foundation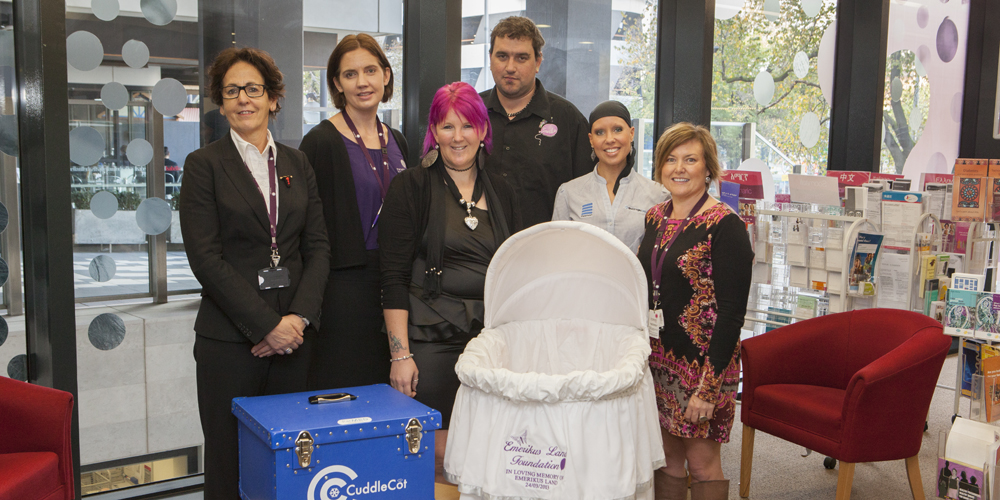 13 June 2014 | Fundraising
The Emerikus Land Foundation has generously donated a Cold Cuddle Cot to the Women's. This is a special cooling cot that allows grieving parents to say goodbye to their deceased baby in their own time.
The Foundation was set up by Sherri-Leigh and Ben Land after their baby daughter Emerikus died due to placental abruption in March 2013. At the time the couple were living in Queensland and have since moved to Melbourne. Emerikus is their fifth child.
The cots cost around $4000 and the Foundation has already raised enough to buy five; one located in Perth, two in Townsville, one on the Gold Coast and now one donated to the Women's.
The Cuddle Cot is unique; by using the specially fitted mat in the bassinet which is connected to a cooling system it assists in lowering the deceased baby's body temperature.
Read more about Sherri-Leigh and Ben Land and how they've created something special for other families out of a sad experience in the Our Stories section of this website.