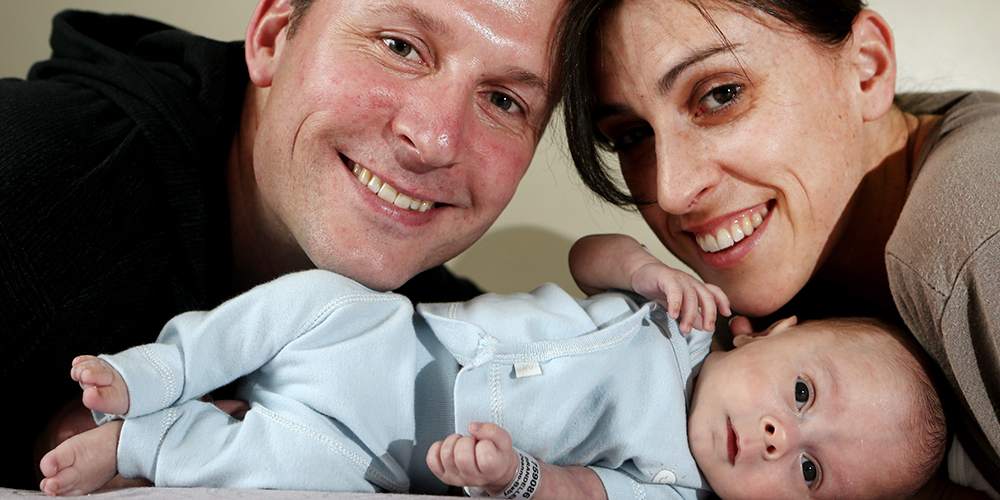 25 December 2013 | Pregnancy
When she shared her story about son Daniel's amazing fight for life, new mum Deanne Brandellero ended it saying she was floored that he had survived and how perfect he was.
Indeed by the day he went home, 100 days exactly since his birth at the Women's via an emergency caesarean, Daniel Liorentas had won many hearts in the NISC.
Deanne told the Herald Sun that her baby obviously wanted to be here because he had beaten the odds again and again.
Deanne and partner David Liorentas live in Wodonga and were told at 20 weeks into the pregnancy that the placenta had detached and Daniel was starving. It looked unlikely he would survive.
In fact a scan at 24 weeks revealed her baby son was half the size he should have been.
Deanne told the Herald Sun that she took it as a sign her only child wanted to be here when a week later Daniel had put on a few 100 precious grams. His parents took that as a positive sign, but the drama was far from over.
Deanne was admitted to the Women's to try to prevent her going into early labour. She described the following weeks as a rollercoaster when four times her son was almost delivered via emergency caesarean.
"His heartbeat kept plummeting," Deanne said. "When it really was time to deliver Daniel, 10 weeks early, I didn't believe it was happening."
It was and Daniel arrived, in his mother's words, perfect.
Today they are home in Wodonga and looking forward to their first family Christmas.