Endometriosis research to receive $9m in funding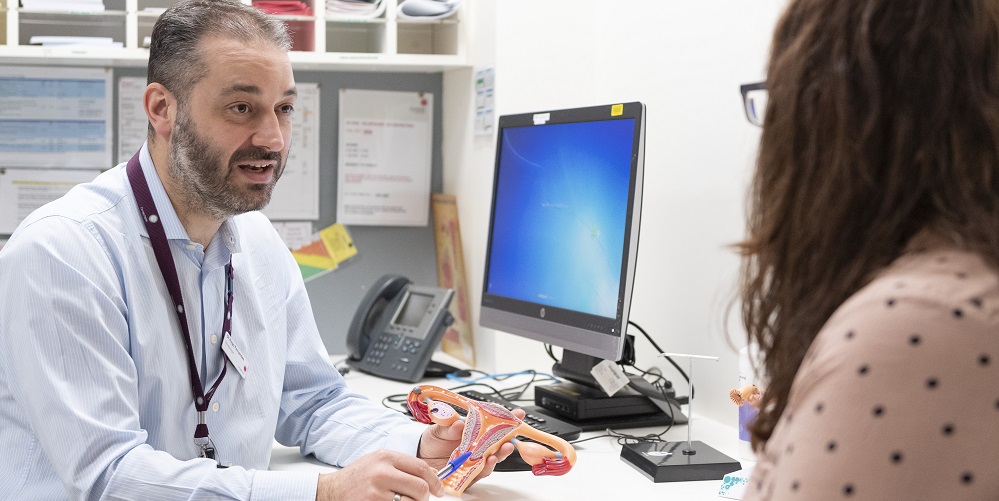 6 December 2019 | Gynaecology
The Royal Women's Hospital has welcomed an announcement from the Federal Health Minister, Greg Hunt, following through on a Government promise to invest $9m in better understanding and diagnosis of endometriosis and better treatment options.
At an event organised by the Parliamentary Friends of Endometriosis at Parliament House last week (November 26), the Minister officially opened the Medical Research Future Fund 2019 Endometriosis Research Grant Opportunity. This will allow Australian researchers to apply for funds to undertake endometriosis-related research.
Research Director at the Royal Women's Hospital, Professor Peter Rogers, is part of the Endometriosis Advisory Group for the government's National Action Plan for Endometriosis and attended the launch event.
"Endometriosis is a currently incurable condition that 700,000 women in Australia live with and, for a large proportion, the pain can be debilitating," Professor Rogers said.
"From the National Action Plan, launched last year, we are working for more awareness and education, as well as research to improve diagnosis and treatment – all of which is desperately needed by women with endometriosis and the health professionals caring for them.
"At the Royal Women's Hospital, our specialists see thousands of women every year in the endometriosis clinic, with the majority undergoing surgery and receiving treatment to alleviate symptoms. For the last 8 years we have been recruiting patients from the Women's to participate in our research program, we are now close to enrolling our 1,000th participant.
"There is lot we can learn about endometriosis which will benefit women living with the condition both now and in the future, so it is excellent news that the government is investing in research to facilitate innovative, high quality, collaborative research that will address the gaps in knowledge and clinical practice."
A research team at the Women's currently has the largest and most in-depth bank of biological specimens, survey information and clinical data on women with endometriosis in Australia. It provides the hospital with an unrivalled level of detail and knowledge of how endometriosis presents in women and how clinical practice affects patient outcomes.