Excellence and dedication celebrated at the Women's Staff Awards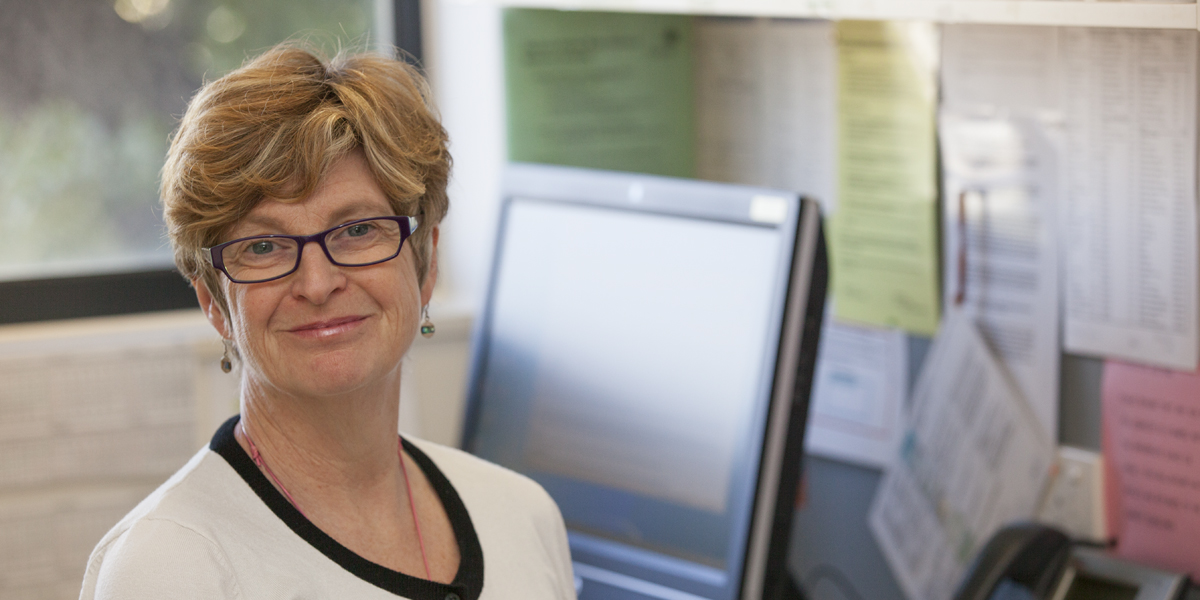 4 September 2019 | Events
Staff from across the Royal Women's Hospital have been acknowledged for their service and achievements at the annual Staff Awards held today (4 Sept).
Official proceedings were opened by the Women's Chief Executive Dr Sue Matthews and saw awards presented to 27 individual staff as well as two teams for their outstanding contributions to the hospital.
"The Awards presented this evening, are a way of recognising the excellence and dedication of our people, and the significant contributions they make to both the hospital and our community," Dr Matthews said.
"We recognize length of service, and this year we were pleased to celebrate 12 people marking 35 years and a further three people for 40 years of service. The commitment that these people demonstrate is incredible and we are so lucky to have so many years of expertise right here at the hospital.
"The Women's Star Performer awards are a way for us to celebrate the individuals and teams who go above and beyond to provide excellent service and care at the Women's. The award recipients truly embody our values of courage, passion, discovery and respect, and are striving for better outcomes for our patients every day.
"We give special awards for diversity – recognised by the Liliana Ferrara Award – exceptional leadership and innovation. And these recipients are all demonstrating tremendous achievements in those areas."
The prestigious Woodward Family Medal of Excellence was awarded to Dr Paddy Moore, Head of Contraception and Abortion Services at the Women's.
In presenting the award, Penny Woodward, daughter of Lady Lois Woodward who spent 14 years on the Women's Board, recognised Dr Moore's exceptional contribution to the Women's and her enduring dedication and commitment to women's health.
"Paddy is courageous in the work that she does, a trail-blazer in this area of Women's health and is breaking down barriers for women and girls," Ms Woodward said.
"Her commitment, dedication, passion, leadership and knowledge are demonstrated daily and she is appreciated not only by her team and the wider hospital, but across the country. She leads by example by providing outstanding patient care and is a strong advocate for women's rights and health."
Recipients of the awards included:

Length of service: 35 years
Armando Sevasta, Theatre Technician
Fiona Day, Associate Unit Manager
Marilyn Elliot, Health Records Clerk
Mary Collins, Health Records Clerk
Helene Johns, Lactation Consultant
Jackie Webb
Janita Smaila
Jenny Woo
Donna Ross-Roberts
Length of service: 40 years
Kia 'KC' Chong, Associate Unit Manager
David Laurie, Senior Medical Staff Gynaecologist
Derrick Thompson, Senior Medical Staff Gynaecologist
Star Performer Awards
Bridget Monaco
A highly respected member of the Quality and Safety team, and her passion for improving the care the Women's provide is second to none.
Dr Amelia Ryan
The principal registrar for the Women's, helping coordinate the reporting of quality outcomes across gynaecology, breaking down barriers and providing great leadership in this area.
WISE team, made up of Anne Katsonis and Amber Hamilton
They set up the Women's Integrated System for Education in 2018 and have been dedicated members of the People, Culture and Wellbeing team ever since.
Fiona Minnala
A highly skilled Executive Assistant consistently delivering high quality work using her vast experience, initiative and exceptional ability to manage competing priorities.
Maria Gove
A Customer Service Officer in the Women's Welcome Centre who listens with her heart, holds no judgement, is highly respectful, warm and gregarious, empathetic and very generous with her knowledge.
Jessica Rowland
An extremely skilled midwife who goes out of her way to mentor her younger colleagues in the clinic and is enormously knowledgeable in our hospital procedures.
Rose Ridgway
Our Complex Care Coordinator who is a very passionate clinician and she always puts our patients at the heart of everything and every decision she makes.
Zora Jovcevska
A valued member of the ISS team working in our neonatal intensive care unit. She is an extremely conscientious and dedicated individual who goes above and beyond to do an exceptional job, no matter the task at hand.
Dr Megan Cock
Our project officer in the Research Directorate who consistently exceeds expectations through her positive and friendly approach to everyone in the work space.
Louis Webb
Our OHS Advisor for manual handling who eagerly encourages staff to care for themselves and supports them by listening to concerns or issues raised about the health and safety of both staff and patients.
The Liliana Ferrara Award for Diversity

Family and Reproductive Rights Education Program team
This team, known as FARREP, is the embodiment of care and compassion. They do an amazing job supporting women in our community who have experienced female genital mutilation, as well as their families.
Chief Executive's Award for Exceptional Leadership

Jenny Ryan
Our Director of Maternity who continues to develop and grow into an exceptional and courageous clinical leader who is visible, credible and highly respected by her team, her peers and senior colleagues alike.
Chair's Award for Innovation

Dr Nam Le
A highly valued Anaesthetics Consultant responsible for developing and implementing the 'neuraxial morphine for pain' project. This has been fundamental to advancing the health and wellbeing of women and newborns at the Women's.