Henry opens Mother's Day Appeal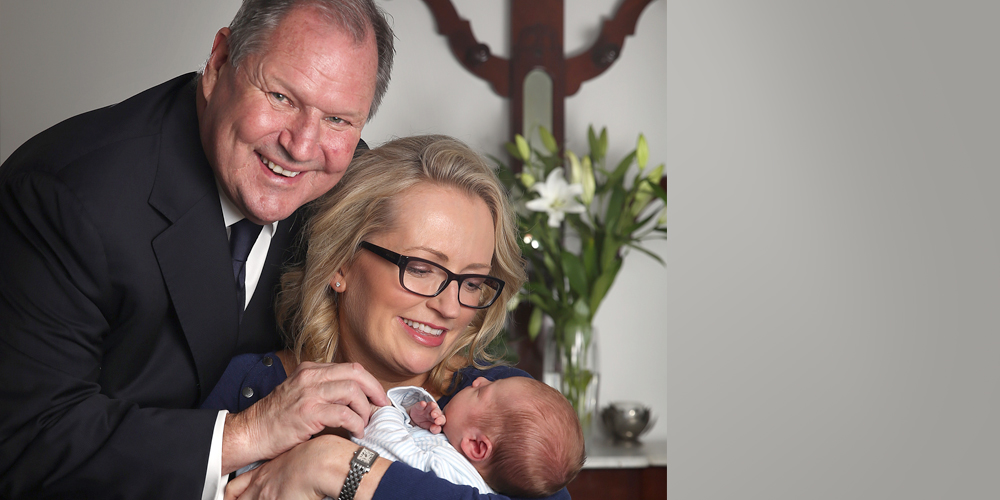 9 May 2014 | Events
In today's Herald Sun, Lord Mayor Robert Doyle and wife Emma Page Campbell introduce their son Henry to Victorians to help launch the Women's Mother's Day Appeal.
The couple welcomed their baby boy at Frances Perry House at the Women's on Anzac Day.
The Women's is very grateful to the Lord Mayor and Lady Mayoress for sharing their story. Funds raised from our Mother's Day Appeal support research and innovation that is improving the health of all women and newborns.
As a public hospital offering a world-class service to women right across Victoria - when they need it most - every donation counts.
Cr Doyle told the Herald Sun today: "When it was put to us that we might be able to help with the Mother's Day Appeal for the Royal Women's we both thought it was a very important thing," Cr Doyle said.
"We were at Frances Perry at the Royal Women's and we can't speak highly enough of the work that they do there.
"I'm chair of the Royal Melbourne (Hospital) and yes I understand we're funded for everyday activities, but the Royal Women's has built its reputation not just on good care, but on innovation and great research.
"Now that's where you need to fundraise because there simply isn't the money to do what you need in research and innovation and that's why I think that it's a great cause."
You can read the story on the Herald Sun website.