Liptember puts mental health on everyone's lips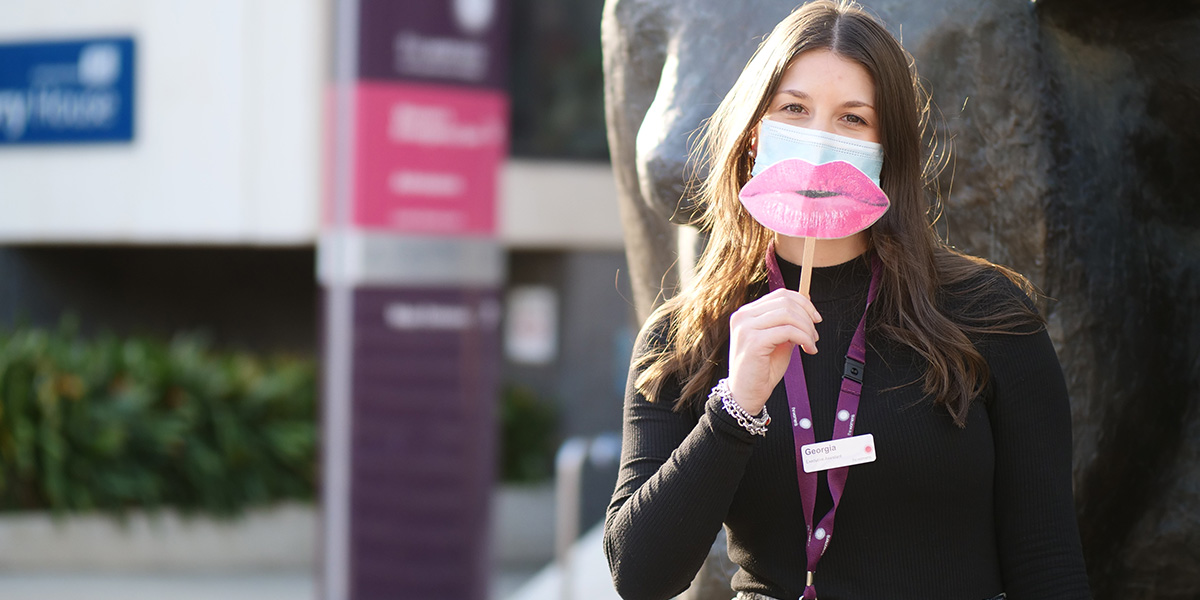 1 September 2020 | Mental health
For the past decade, the national awareness campaign, Liptember has offered a lighthearted way to start a serious conversation about mental health.
Each September, people around Australia are encouraged to 'pop a bit of lippy on' – the brighter the better – to draw attention to this important issue.
Mandatory face masks might make the campaign a little less colourful in Victoria this year, but the conversation is more relevant than ever, according to Royal Women's Hospital CEO Dr Sue Matthews.
"People's mental health and resilience is being tested by the many, many challenges arising out of this pandemic," Dr Matthews said.
"At the Women's, we're seeing it in anxious expectant mothers. We're seeing it in fearful parents with gravely ill babies in our neonatal intensive care unit. We're seeing it in worried women, young and old, coming in for surgery and treatment.
"That's why ensuring our hospital's mental health programs are equipped to help every woman requiring extra support during this pandemic is vital. "
The Women's has been a beneficiary of the Liptember campaign since 2010. Funds have contributed to a number of research and patient support programs.
"Our Centre for Women's Mental Health provides clinical services to patients, undertakes research and provides education and training across the hospital," Dr Matthews said.
"Unfortunately, government funding does not fully cover the costs of this program. Support from Liptember really is vital to keep these programs going."
Liptember Managing Director Luke Morris said the charity was incredibly proud to support the Women's.
"This is an amazing hospital that helps tens of thousands of women each year, including at times when their mental health might be compromised by ill health, pregnancy and early parenthood, and other factors such as homelessness, addiction and family violence," he said.
"With the support of Chemist Warehouse and our army of fundraisers, we are hoping to raise as much as possible to support the vital work of the Women's and our other partners."
Other beneficiaries of Liptember include Lifeline, Jean Hailes, batyr, Magpie Nest and the Pretty Foundation. The campaign runs until the end of September.
How to get involved
Donate or register as a fundraiser at liptember.com.au
Purchase a Liptember lipstick from any Chemist Warehouse, My Chemist or My Beauty Spot store
Purchase a Liptember Box on the Chemist Warehouse website
And don't forget to put on your brightest lipstick – even if it's covered by a face mask – and start talking about mental health!