Medical research grant a win for women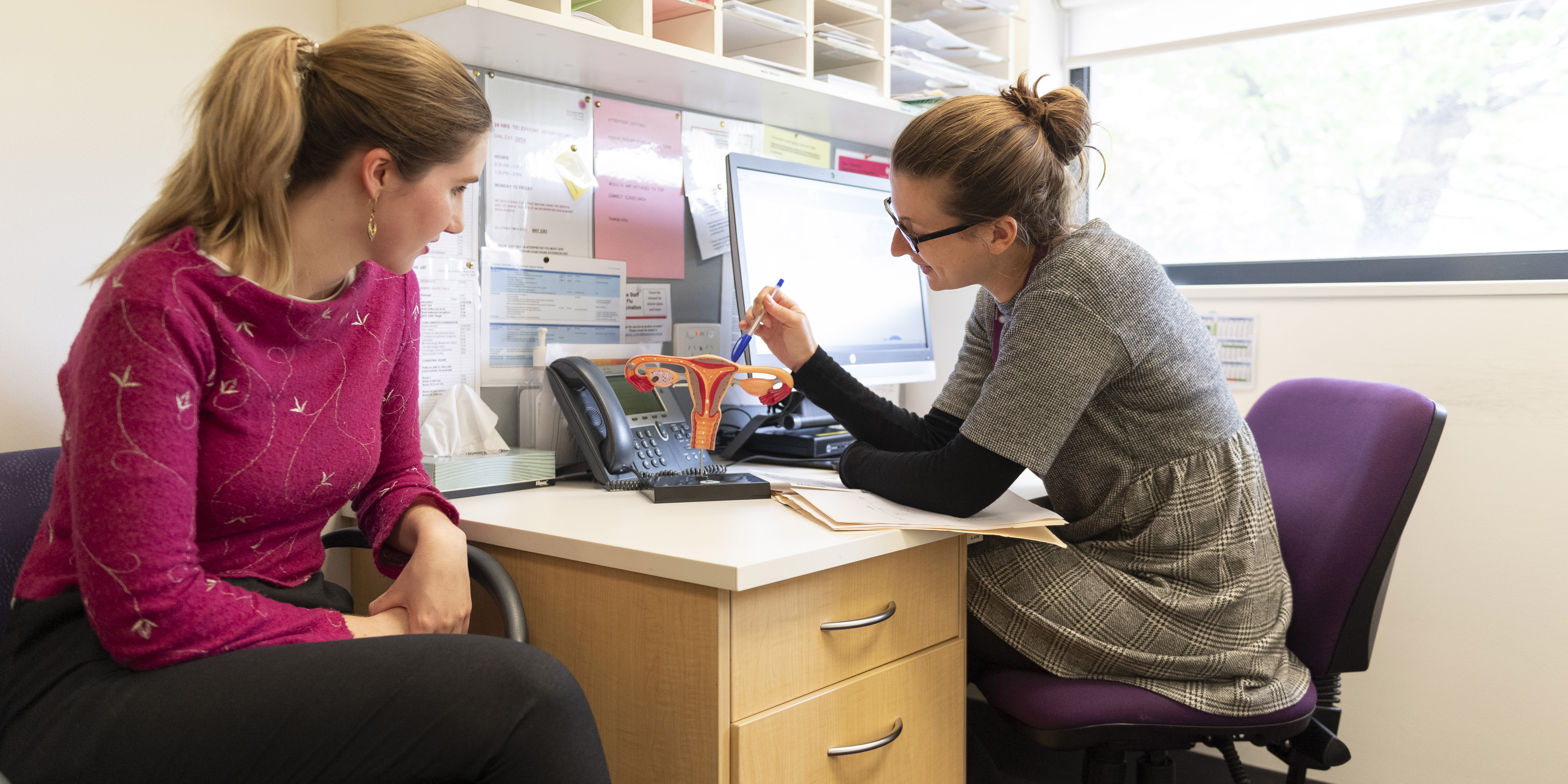 1 April 2019 | Gynaecology | Research and clinical trials
An effective treatment for a common yet poorly treated disease that has a cascading impact on women's health may be on the horizon, thanks to a Victorian Government medical research grant.
The Royal Women's Hospital, the Melbourne Sexual Health Centre and Metrodora Therapeutics were this month awarded a Victorian Medical Research Acceleration Fund grant, one of just four proposals to win a Tier 2 award.
The grant will fund a project to evaluate the use of a non-antibiotic product to treat women with bacterial vaginosis (BV), a condition that affects about 1 in 10 Australian women and that has proven to be very hard to treat.
BV is an imbalance of bacteria in the vagina and is associated with pelvic infection. In women who are pregnant, it can increase the risk of premature delivery, miscarriage and low birth weight. Current treatment options have limited effects and even after treatment, about half of the women with BV will get the condition back within six to 12 months.
Professor Suzanne Garland, Director of the Women's Centre for Infectious Diseases and one of the grant applicants welcomed the news.
"Receiving a grant to fund an innovate research program such as this is very encouraging. Not only will it help us to fast track the translation of clinical research into clinical practice, having a commercial partner onboard means we can scale it up quite quickly to reach thousands of women," Professor Garland said.
The research partnership between the Women's, the Melbourne Sexual Health Centre and Metrodora Therapeutics will look at the effectiveness of pharmaceutical-grade Bovine Lactoferrin to treat BV. Lactoferrin, a milk by-product, has significant antimicrobial properties that protect newborns, enhances the growth of beneficial gut lactobacilli and is toxic to many pathogenic bacteria.
The work will involve Professor Garland and Dr Gerald Murray from the Women's, Professor Catriona Bradshaw from the Melbourne Sexual Health Clinic and researchers at Metrodora Therapeutics, a clinical-stage biotechnology company, founded in 2011.