Miracle babies now thriving after months in hospital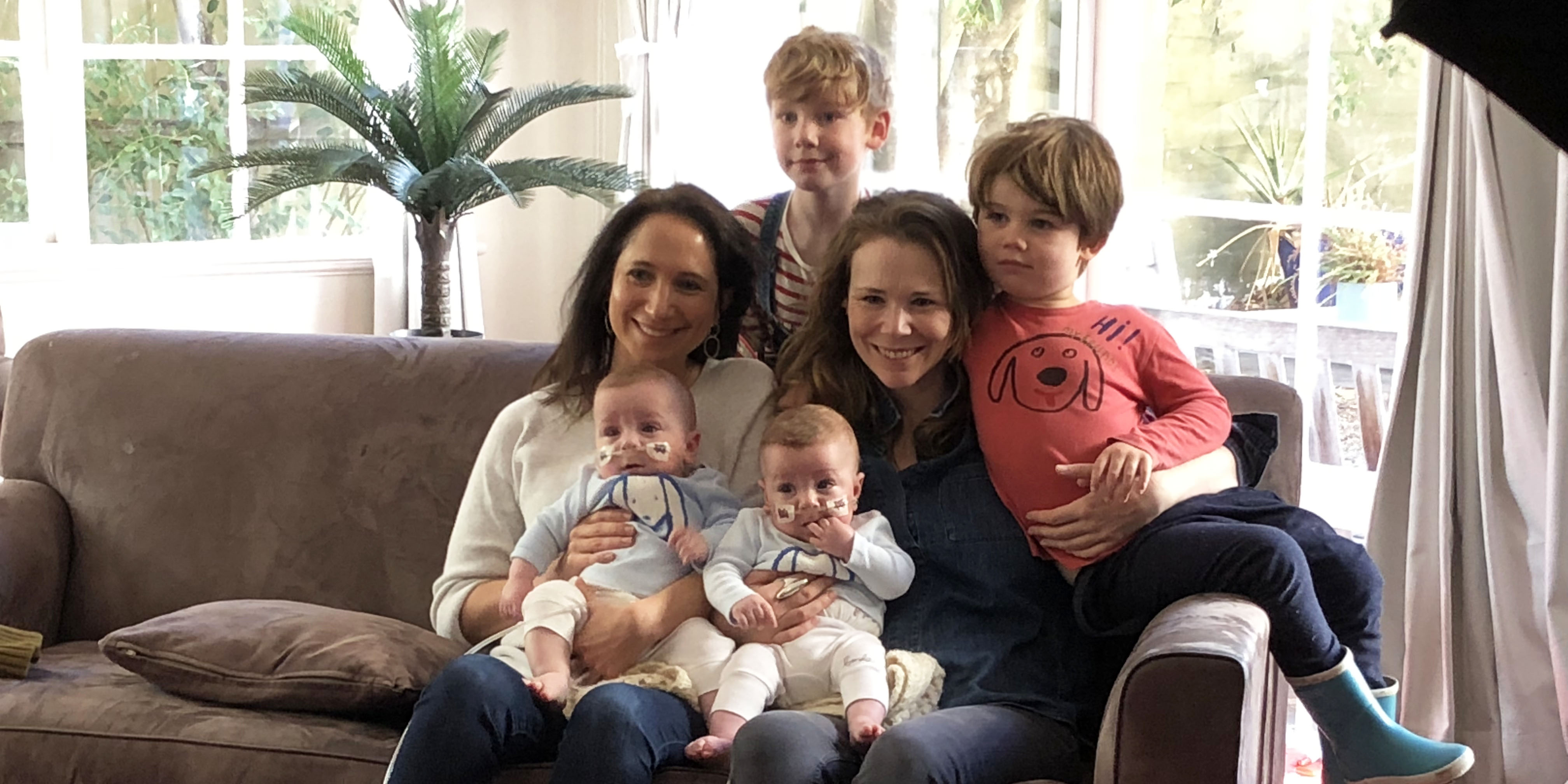 8 May 2019 | Fundraising | Pregnancy | Your impact
When mum Hannah Liddeaux came to the Women's for a routine scan at 24 weeks, she was not expecting the grave news doctors had to give.
Her unborn twin boys had twin-to-twin transfusion syndrome, a rare and potentially fatal condition that only occurs in identical twins while they are in the womb. The condition meant one of her twins was hardly receiving any blood from the placenta while the other received the majority.
Donate to the Women's Miracle Mums Appeal today.
Faced with a heartbreaking decision of possibly losing one or even both twins due to the condition, a shocked Hannah went into premature labour and the decision was taken out of her hands. Alfie and Otis were born at just 24 weeks and rushed to the Women's Neonatal Intensive Care Unit (NICU).
Hannah spoke to Herald Sun journalist Grant McArthur for the Women's annual Miracle Mums Appeal to share her boys' journey from NICU to their home, where the now 10-month-old twins are thriving.
"I look at them and I see so much resilience. I pinch myself every day, but I also look at them and just think they are a real team effort," she said.
With two older sons, Jude, 6, and Dash, 4, to also consider while her babies struggled to survive, Hannah said she and partner Lani Priddeaux really appreciated the emotional support of the Women's NICU staff.
"You are in shock and grief stricken all at once. Everyone showed us so much empathy and compassion and these people, particularly the nurses that are by your baby's bedside all day, become part of your family," Hannah said.
"For a long time it was very touch and go with the boys. They had a lot of respiratory issues; Otis was anaemic as he was the twin not getting enough blood; both had brain bleeds in the first week or two and we thought that could cause major complications but fortunately they didn't. And they both have chronic lung disease."
In total, Alfie spent five-and-a-half months at the Women's and Otis six-and-a-half – including a readmission on Christmas night after just a day at home.
The Miracle Mums Appeal runs for the month of May, raising money for life-saving and life-changing clinical services, research and supports at the Women's, to allow healthy mothers to take home healthy babies – just like Hannah, Alfie and Otis.
"If there wasn't money to fund all the extra things the staff do over and above the general clinical care, I don't know how we would have gotten through our hospital stay," Hannah said.
"For a parent, it was the hardest and most desperate time yet we felt so seen and heard and cared for. I encourage all to dig deep and support the Women's this May."