Our Neonatal Research Team receives funding to lead international trial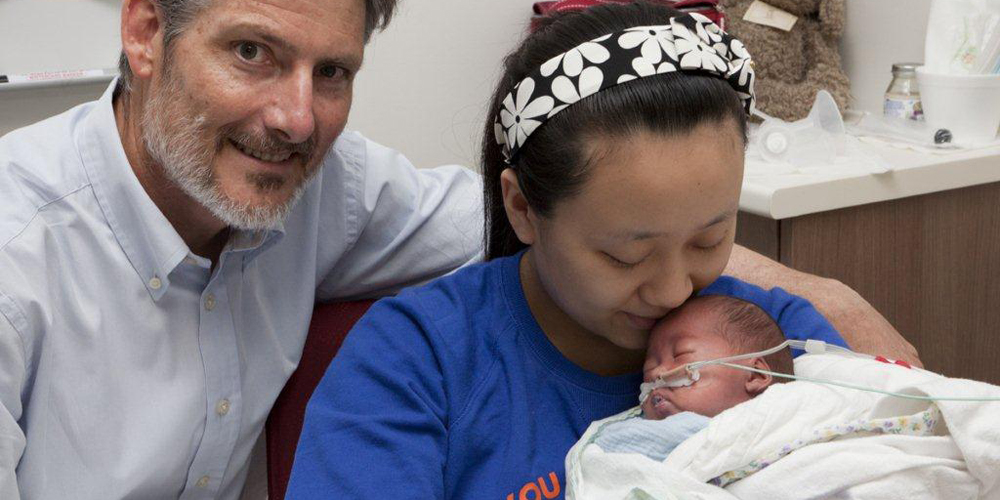 26 November 2014 | Pregnancy | Research and clinical trials
The Women's Neonatal Research Team has received funding from the National Health and Medical Research Council to support a new project and the salaries of two early career researchers.

Professor Peter Davis (pictured) and Dr Calum Roberts are working with others in the neonatal research team on important research into newborn resuscitation and non-invasive ventilation. The team has been awarded $676,478 to conduct a three year trial investigating a new method of optimising early respiratory support for preterm infants.
CPAP has historically been the most common form of non-invasive respiratory support in pre-term infants, says Prof Peter Davis, Director of the Women's Newborn Research Centre.

Professor Davis and the team found in a similar study, the Hiperspace trial published in 2013, that high-flow nasal cannulae were equally safe and more comfortable for the baby than CPAP.
The research is a multi-centre trial, with the Women's leading research teams from Monash Health, The Mercy Hospital for Women, Royal Brisbane and Women's Hospital as well as several teams from Norway including Ullevål University Hospital (Oslo), Rikshospitalet (Oslo), Akershus University Hospital (Lørenskog), Innlandet Hospitat (Lillehammer) and the University Hospital of North Norway (Tromsø).
Members of the team, Dr Louise Owen and Dr Brett Manley, were recipients of Early Career Fellowships. Dr Owen and Dr Manley did their research training at the Women's and contributed heavily to the Hiperspace Trial.
Dr Manley received a commendation at the 2014 Premier's Award for Health and Medical Research for this work.