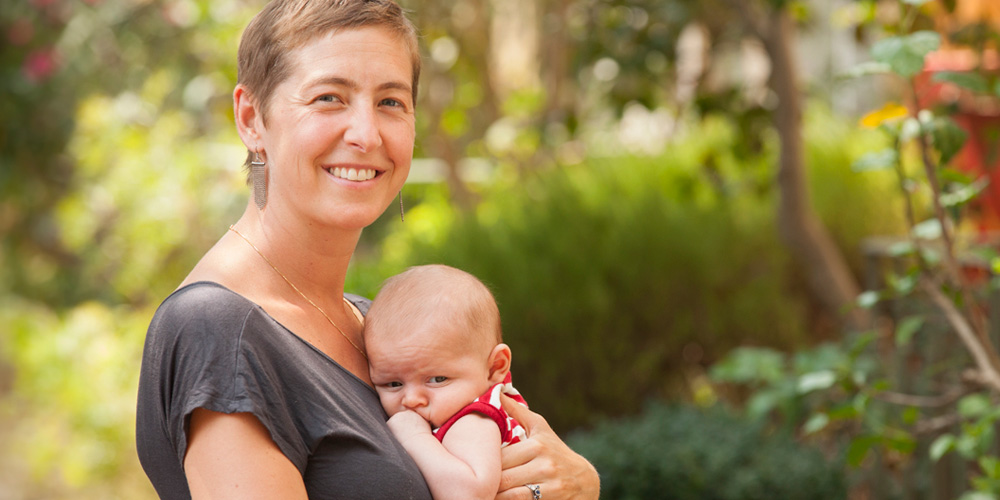 30 April 2014 | Pregnancy
Following the birth of her son Tino, new parents Jana Favero and Ben Rodgers wrote to the Women's to say thank you and to encourage the continuation of caseload midwifery care, where women are treated by the same midwives throughout their pregnancy, labour and birth at the Women's.
The Women's conducted the COSMOS trial (which is still one of the largest clinical trials of its kind in the world) of caseload showing it to be an effective model of care with high consumer satisfaction.
"We focus our gratitude on two key areas," Jana and Ben wrote. "The level of care shown by the Green Team midwives on the COSMOS program was exceptional. Their dedication, knowledge and passion for supporting pregnant women are all to be commended.
"Second, due to medical necessity, responsibility was moved from midwifery. The team of obstetricians, paediatricians and midwives balanced their professionalism with patient centred care. At all times, we felt the advice and care was individualised to our particular need/situation. This was extremely reassuring, especially as interventions were required."
"Tino is healthy, latching well and free from complications. This is directly related to the high level pre-natal care."