New mums get more breastfeeding support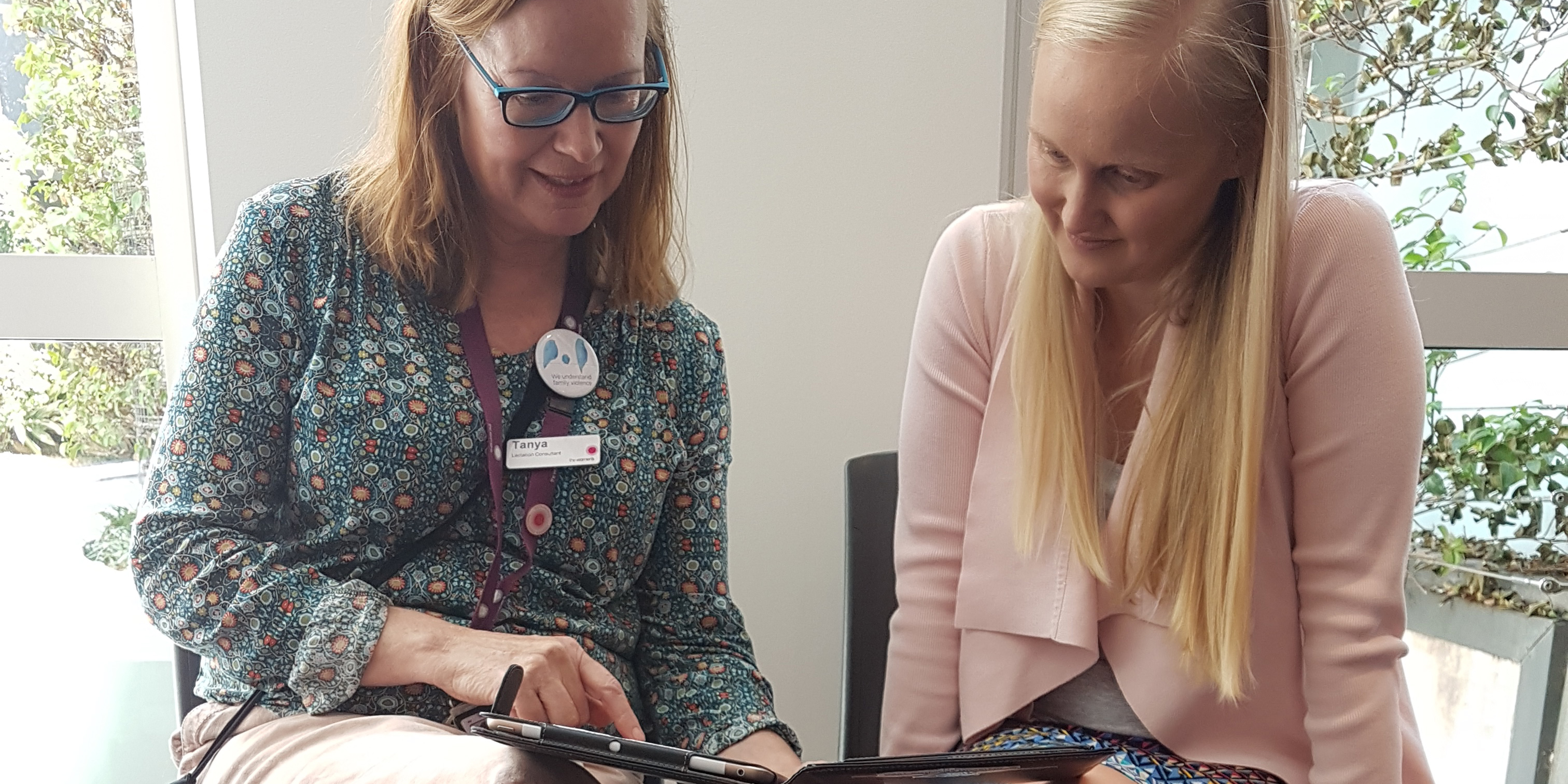 14 March 2019 | Pregnancy and newborns
Mums and their newborns will benefit from improved access to breastfeeding information at the Royal Women's Hospital.
The Women's recently introduced iPad tablets to provide new mums with instructional videos, photographs and links to evidence-based resources to help them and their newborn navigate their way through the early days of establishing breastfeeding.
Purchase of the iPads was made possible by a presentation the Breastfeeding Service team made during last year's Patient Experience Week 'Ideas Tank' – the Women's equivalent of the TV show the Shark Tank, funded by Hesta and the Women's Foundation – which supported teams from around the hospital to create even more exceptional staff and patient experiences. The Breastfeeding Service team saw an opportunity to better meet the diverse circumstances, learning styles and backgrounds of breastfeeding women.
Laura Hindson, whose twins Mali and Kenza were born at early at 27 weeks, said she found the new approach invaluable as she prepared to breastfeed.
"Having preterm babies in the Neonatal Intensive Care Unit, it's not always helpful to go to a breastfeeding class where you've got mums with their babies – it's a bit overwhelming," Laura said. "So it's great being able to have those resources on the tablet, see them and then access them at home."
The Women's lactation consultant Tanya Longmore said the Breastfeeding Service team had found the iPads a real asset, including how helpful they are when used in conjunction with the Women's Language Services' interpreters.
"The iPads are a wonderful way of partnering with women, which helps to increase their confidence and assists them in reaching their breastfeeding goals," Tanya said. "One of the key benefits is that they enable us to provide consistent evidence-based information in a way that is easy to understand and access."
"It's great to be able to show pregnant women who have been referred to the Breastfeeding Service videos about skin-to-skin care and suggested positioning so they're better prepared to breastfeed straight after birth. And to be able to introduce information to sleep-deprived new mums which they can then review on their own devices when and where it suits them."