Newborn research - new breathing support for preterm babies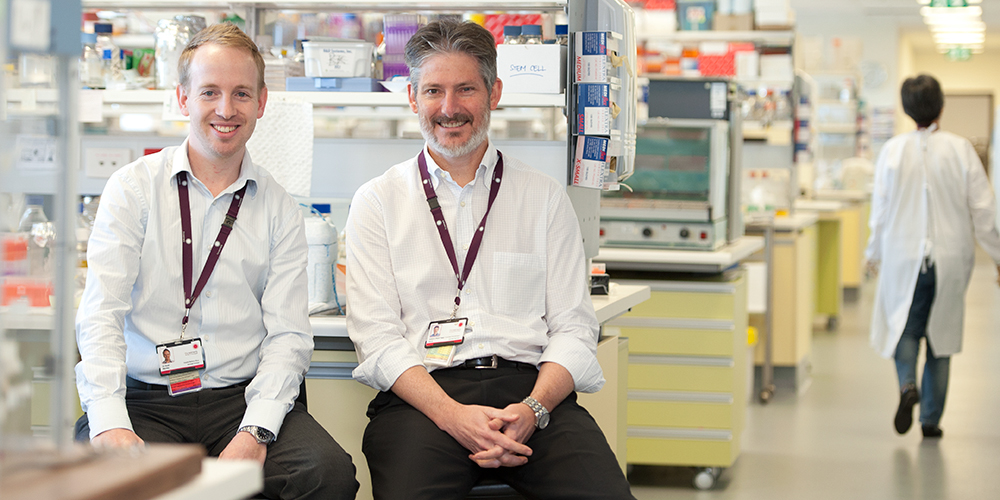 29 November 2013 | Pregnancy | Research and clinical trials
Study at the Women's confirms new breathing support for preterm babies is safe and effective
A team at the Newborn Research Centre at the Royal Women's Hospital (the Women's) has found that a cheaper, more comfortable method of supporting the breathing of very preterm babies is safe and effective.

The results of the team's two-year investigation, the largest of its kind in the world, were published on Thursday in the New England Journal of Medicine.

Lead author Dr Brett Manley, a Neonatologist at the Women's, said the project had attracted international interest. The use of high-flow nasal cannulae (simple, small prongs in the baby's nose) was becoming a more popular alternative to the traditional continuous positive airway pressure (CPAP) method, which requires larger prongs and cumbersome tubing that is wrapped across the baby's head.

Dr Manley said until now there was little evidence to confirm the efficacy of high-flow nasal cannulae.

The research showed that when used to support very preterm (less than 32 weeks' gestation) babies' breathing after coming off a mechanical ventilator (breathing machine), high-flow nasal cannulae were as safe as the CPAP method and also caused less irritation to the skin around the nose and allowed the babies to be held more easily by their parents.

The trial involved 303 babies at the Women's in Melbourne, the Women's and Children's Hospital in Adelaide and the Royal Brisbane and Women's Hospital.

Professor Peter Davis, the director of the Women's Newborn Research Centre said high-flow nasal cannulae were easier for the staff to apply and allowed parents to hold their baby more easily. "Importantly, the babies seem to like it," Prof. Davis said.

CPAP has been the traditional system of providing breathing support to very preterm babies after coming off a mechanical ventilator. CPAP is quite restrictive as the device must be strapped around the baby's head to keep it firmly in place.
"The CPAP device can also be intimidating to some parents and may interfere with bonding between babies and parents," Dr Manley said.

"An advantage of high-flow nasal cannulae is that they are easier to use and do not require such intensive nursing care to administer".

"We found high-flow nasal cannulae to be an effective alternative to CPAP."

The research by the team – that also included Dr Louise Owen and Professor Lex Doyle from the Women's Newborn Research Centre - was funded by the National Health and Medical Research Council.