Newborn research trial from the Women's goes international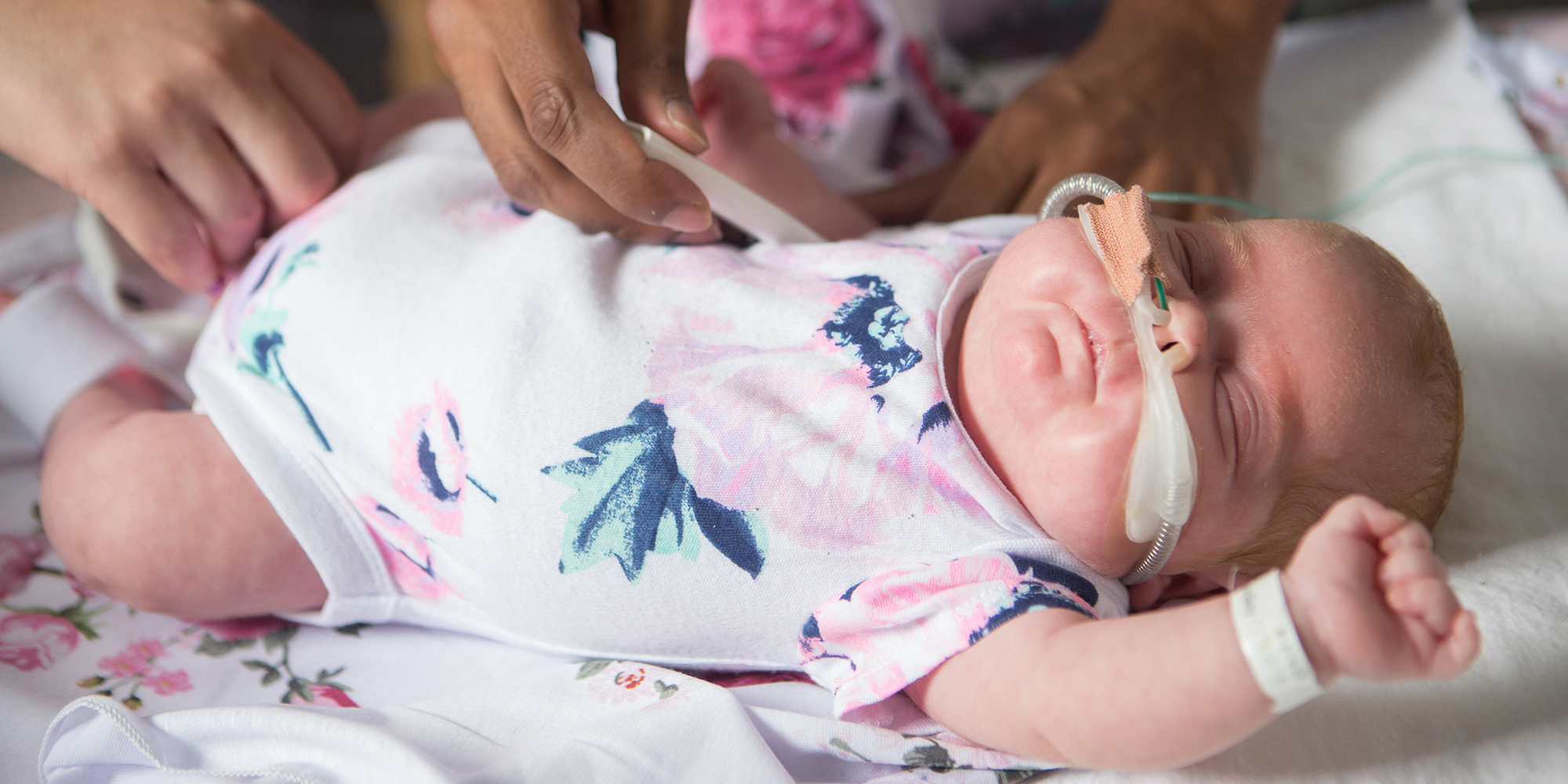 4 December 2019 |
An innovative research trial from the Royal Women's Hospital aiming to improve the lung health of premature babies has enrolled its first baby at the Royal Alexandra Hospital in Edmonton, Canada this week.
The PLUSS trial provides a targeted treatment for extremely premature babies born before 28 weeks gestation who are susceptible to developing chronic lung disease Doctors deliver a combination of anti-inflammatory steroids and surfactant directly to the newborn baby's lungs.
Commencing at the Women's in partnership with the Murdoch Children's Research Institute in January 2018, the research team behind the PLUSS trial has since recruited another five hospitals in Australia, New Zealand, and now in Canada.
Collectively, the hospitals have so far recruited more than 160 babies to the trial, with an ambitious target of 1,060. Many more hospitals around Australasia are joining the trial over the coming months.
Dr Brett Manley and Dr Omar Kamlin are neonatologists and researchers at the Women's and lead the PLUSS trial, which stands for Preventing Lung Disease Using Surfactant and Steroid.
"We are thrilled to see the PLUSS trial gathering momentum at hospitals around the world and we look forward to working with more research sites to provide this treatment to more babies," says Dr Manley.
"Preventing lung disease and, more specifically, the chronic lung condition bronchopulmonary dysplasia (BPD) in extremely preterm babies is a top priority for researchers in neonatology around the world. We know this condition can have a life-long impact on breathing and general health, so it's important that we find a safe solution.
"Early research in smaller trials has shown a dramatic decrease in BPD with the addition of steroid to surfactant. We are hopeful we will see similar results in this much larger trial.
"If this new treatment is effective in improving survival and reducing the incidence of BPD, it will represent a major step forward in the treatment of preterm babies and could change clinical practice world-wide."
The PLUSS trial is funded by a grant from the National Health and Medical Research Council.