Parenting kit for new dads on Father's Day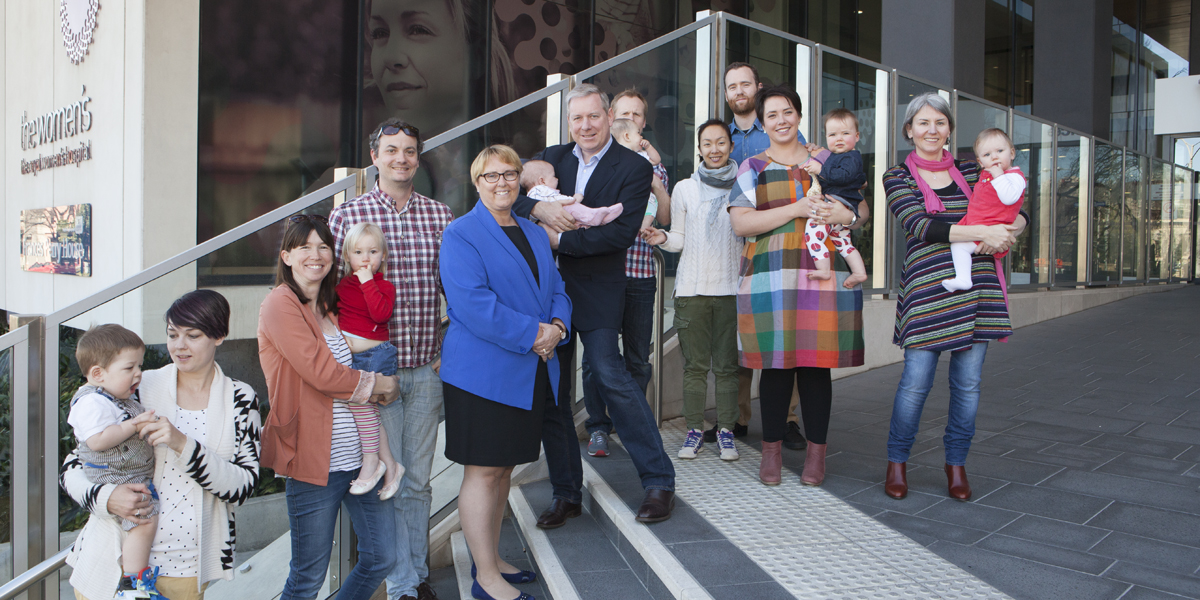 7 September 2014 | Pregnancy
The Minister for Health David Davis celebrated Father's Day at the Women's by launching Growing Together, an Australian-first kit for new parents.
Visiting the Women's today, Mr Davis said the Growing Together kit will provide trusted and evidence-based information about pregnancy and early parenting.
"The Victorian Government has made a commitment to improving health literacy. The Growing Together kit provides new parents well-targeted information at a timewhen they are open to learning and developing skills," Mr Davis said.
"The Victorian Government has provided $1.3 million to the Women's to develop the kit because we believe it will be a source of valuable and trusted information for all expectant and new parents.
"Research shows that parenting information delivered by health professionals during pregnancy care has significant impact.
"This kit is another way for expectant and new parents to build on the good health choices we know they are already making."
Victoria's Growing Together parenting kit, which contains a Growing Together book, bag and Smartphone App, has been designed by and for Victoria's parents and health professionals with significant input from parents, midwives, obstetricians, maternal child health nurses and others.
The kit, which will be piloted with 2000 families at the Women's in 2015 is designed to help and support new parents navigate their way through the physical, emotional and mental health journey of early parenting from conception through to baby's first birthday.
If the trial is successful in improving the confidence and knowledge of parents, there are plans to make the kit available to new parents across Victoria.
Chief Executive Officer of the Women's Dr Sue Matthews said that pregnancy and parenting were opportunistic times to promote health literacy.
"For some women, pregnancy is the first time that they will access the health system as adults, and they are generally hungry for information that will help them to keep their family healthy," Dr Matthews said.
Mr Davis said the Victorian Coalition Government was committed to supporting new parents and expanding hospital services caring for the state's most vulnerable newborns.
For more information on the Parenting Kit visit www.haveyoursay.thewomens.org.au