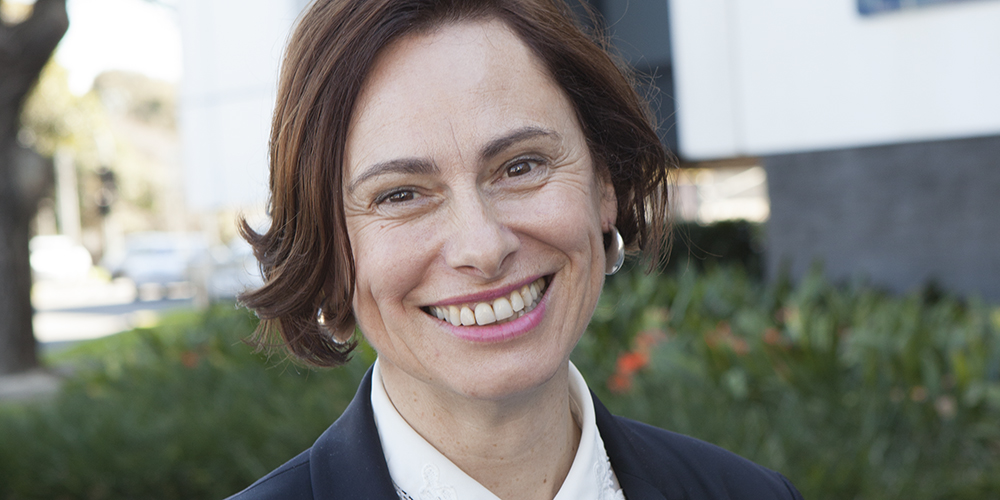 18 September 2014 | Fundraising | Mental health
There is still time to pucker up in your choice of crazy shades for Liptember that runs until the end of this month and raises money for the Centre for Women's Mental Health at the Women's and Lifeline.
Dr Susan Nicolson from our Centre for Women's Mental Health (CWMH) expressed her delight at the half way mark. "It is very heart-warming to see fun photographs of Liptember supporters in the media and I am enjoying my own new-look fluoro lippy that feels good and that I have vowed to wear daily for the month," she said.
The CWMH provides expert clinical and therapeutic services for women and the Women's also offers infant mental health services through the Newborn Behavioural Observation (NBO) training. NBO training is run by NBO Australia at the Women's and helps parents understand their child's behavioural capacities.
"The term infant mental health is perhaps worth explaining," said Dr Nicolson. "The field of Infant Mental Health supports infant development by focussing on and supporting parents' successful adaptation to parenthood. The NBO is a potent mental health support for mothers and a potent infant mental health support for their babies and may have as yet unmeasured benefits for fathers too."
NBO Australia will be running training workshops for the next several months that include sessions in Adelaide, Melbourne, China and Shepparton. Earlier this year the team presented its work at the World Association of Infant Mental Health in Edinburgh and the conference attracted more than 2000 international experts.
"We were able to tell our story and proudly made mention of our sponsorship partners in our country report on the activities of NBO Australia at the Women's," Dr Nicolson said.
"Our report generated an admiring sense of Australia as a fun, but serious 'can do, will do' sort of a country where the mental health of parents and their babies isn't brushed under the carpet by industry or the community."
The Liptember campaign raises funds and awareness for women's mental health, encouraging women everywhere to play their part by wearing the official Liptember lippy throughout the month of September.