Quality conversations 'essential' when it comes to young cancer patients' fertility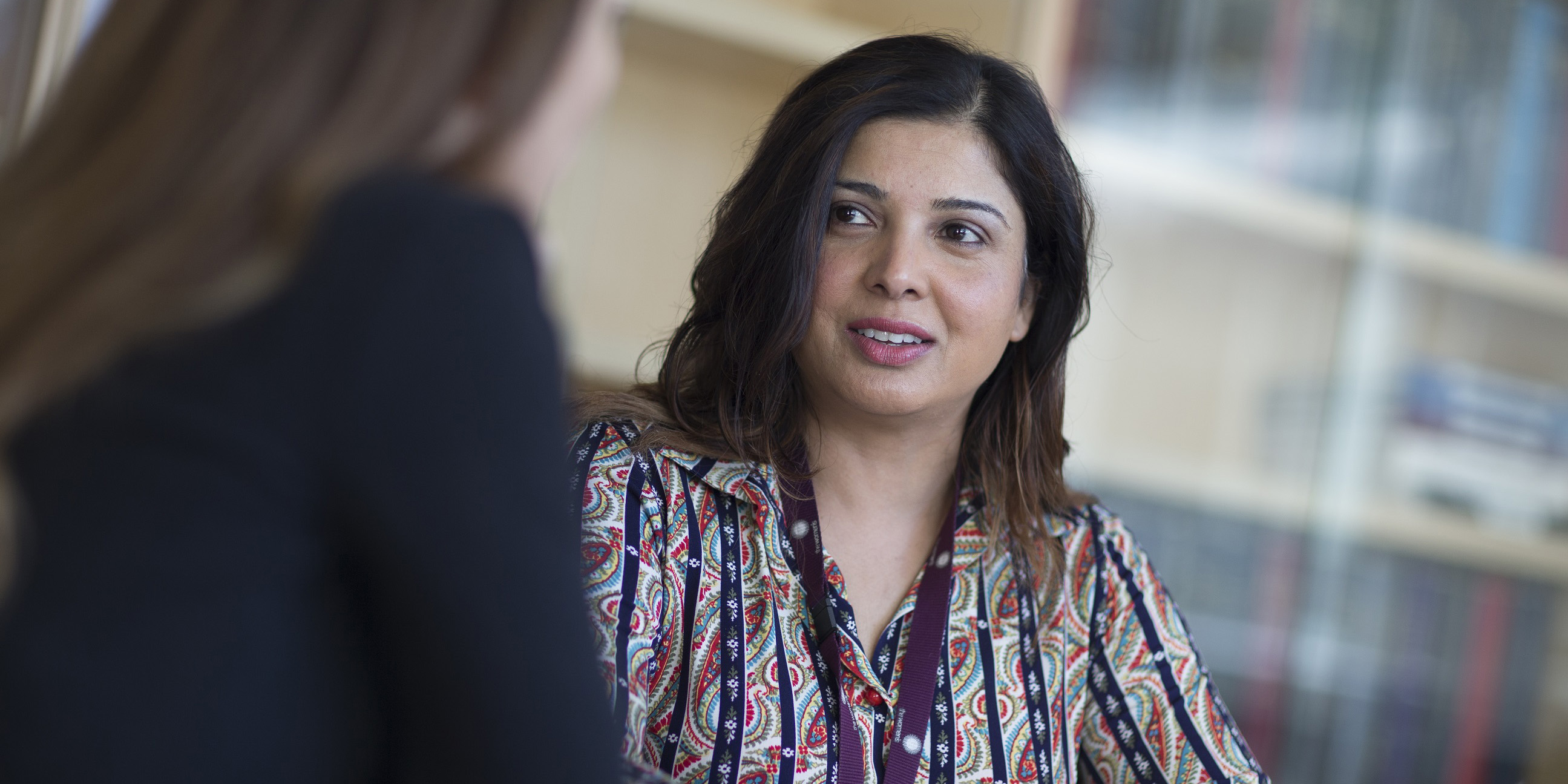 12 September 2019 | Research and clinical trials
A study of child and adolescent cancer patients and their families has shown the importance and necessity of fertility counselling ahead of cancer treatment - which can cause irreversible damage to fertility.
The study, which is the first of its kind, showed that well-timed and meaningful discussions lead to lower levels of regret and higher levels of satisfaction in families who made a decision on pursuing or foregoing fertility preservation.
Both the Royal Women's Hospital and the Royal Children's Hospital, who jointly led the study, have since appointed oncofertility co-ordinators and implemented tools and guidance to help clinicians have these conversations in the right way, at the right time.
Lead researcher Dr Yasmin Jayasinghe is a paediatric gynaecologist and does research from both hospitals on the ethics of fertility care in children and adolescents.
"With over 80% of paediatric and adolescent cancer patients surviving into adulthood, quality-of-life issues such as future fertility are increasingly important," says Dr Jayasinghe.
"Having a family in the future isn't something many of our child or teenage patients have given thought to but we know becomes very important to them. So we can extract and freeze eggs or sperm or reproductive tissue for future use, before cancer treatment begins.
"Fertility preservation measures are standard in adults but investigational in children, and only offered with careful checks and balances. Parents play a big role in the decision-making and, irrespective of the outcome, timely fertility counselling to discuss options and expectations about parenthood is a valued component of their care.
"It's important that we listen to patients and are able to adapt to their needs, especially when it comes to these relatively new procedures. This means providing good governance around how fertility preservation care is provided, this is pioneering work. I am pleased to be able to share these insights with colleagues in Australia and internationally.
"Thank you to all the families who have participated to date during a very challenging time in their lives. Their insights help to improve care for those families that follow."
The study will be presented at the National Oncofertility Conference this December.
The facts on fertility preservation:
Cancer treatments can cause irreversible damage to fertility due to the toxicity of the medication.

Fertility preservation comes in three forms:

Oocyte (egg) and sperm freezing are established- for now well over a decade

For pre-pubescent patients – when the patients aren't yet producing eggs or sperm - ovarian tissue can be frozen. This is emerging as an established technique (as of 2018).

Likewise for pre-pubescent boys, testicular tissue freezing is available in some international centres. But this is still an experimental technique.

The Women's works closely with the Children's in storing the eggs/sperm/testicular tissue/ovarian tissue for patients. The Women's also follows up female cancer patients when they transition into adulthood.
Study findings in more detail:
The study has just been published in the Journal of Assisted Reproduction and Genetics (August 2019).

108 parents and 30 patients participated in the study

81.4% reported low regret, correlating with having a fertility discussion pre-treatment and pursuing the fertility preservation procedure.

Dissatisfaction with the decision-making process, particularly around the timing of fertility discussions (which can sometimes be shunted by unavoidable treatment), showed that refinements needed to be made to meet families' needs. Since the study, standardised referral processes, coordinated care and a toolkit that enables clinicians to have structured fertility discussions have been implemented.

It is the first study in the world to examine decision regret in both patients and their parents concurrently. It is ongoing as a longitudinal study, monitoring satisfaction over time.
About Dr Yasmin Jayasinghe
Dr Yasmin Jayasinghe (MBBS, FRANZCOG, PhD) is a Paediatric and Adolescent Gynaecologist with the Department of Gynaecology, Royal Children's Hospital.

She is a gynaecologist with the Reproductive Services and the Oncology/Dysplasia Service at the Royal Women's Hospital, Melbourne.

She is a Senior Lecturer in Obstetrics and Gynaecology at the University of Melbourne.

She has established the Fertility Preservation Taskforce a collaboration of 16 clinicians, scientists from four Victorian Comprehensive Cancer Centre institutions who work with families to improve clinician-family communication and models of fertility care for young people with cancer.