Record year for research grants at the Women's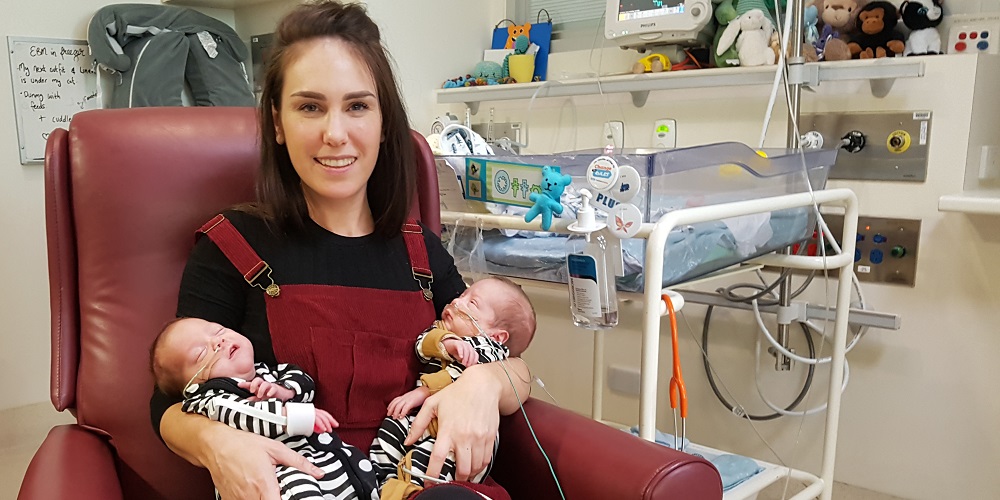 20 December 2018 | Gynaecology | Pregnancy | Research and clinical trials
The Women's strong focus on translational research and clinical trials has seen researchers receive a bumper round of National Health and Medical Research Council (NHMRC) funding.
More than $6.6 million in clinical trial grants was announced this month, taking the Women's researchers' 2018 NHMRC grants to more than $13.3 million in total – more than double the amount received in 2017.
The Women's researchers were also awarded more than $6.6 million in the August NHMRC grant round.
The Women's Director of Research, Professor Peter Rogers, said the six new project grants highlighted the hard work of the researchers and their dedication to translational research.
"This latest round of funding not only highlights the quality of projects our researchers have on the go but their focus on clinical trials to achieve better outcomes for our patients," Prof Rogers said.
Projects funded cover four of the Women's research centres – Midwifery, Newborn, Gynaecology and Infectious Diseases.
The Newborn Research Centre's PLUSS Trial was one of the recipients, receiving more than $2.1 million over the next five years. The PLUSS Trial aims to improve the survival rates of extremely preterm babies and decrease their risk of developing chronic lung disease – a condition that may have life-long consequences on their breathing and general health.
Babies involved in the trial are given a combined medication of a steroid with the existing treatment of surfactant, in the hope that this will reduce inflammation in the lung and prevent the development of the chronic lung condition bronchopulmonary dysplasia (BPD).
Lead researcher Dr Brett Manley said the funding was "very exciting".
"It will allow us to complete this important trial that aims to improve outcomes for extremely preterm infants," Dr Manley said. "This is a big international trial that will recruit over 1000 extremely preterm babies in Australia, New Zealand and Canada."
The Women's projects funded in the December round of NHMRC funding are:
OPTimising Mothers' Own Milk supply in the neonatal unit – enhancing breast milk supply with Domperidone in mothers of preterm infants (OPTIMOM-D): Dr Lisa Amir and Assoc. Prof Sue Jacobs
Eggsurance? A randomised controlled trial of a novel Decision Aid for women considering egg freezing: Prof Martha Hickey and Dr Michelle Peate
The health, social and economic implications of risk-taking in adolescence over the life-course: a data linkage study of the Raine cohort: Dr Jennifer Marino
Impact of 2-dose and 1-dose human papillomavirus (HPV) vaccination schedules on community level HPV prevalence in South African adolescent girls: Dr Dorothy Machalek and Dr Alyssa Cornall
Long-term impact of moderate and late preterm birth: effects on neurodevelopment, brain development and respiratory health at school age: Assoc. Prof Jeanie Cheong, Prof Lex Doyle and Assoc. Prof Alicia Spittle
Intratracheal budesonide mixed with surfactant to reduce bronchopulmonary dysplasia in extremely preterm infants (The PLUSS Trial): Dr Brett Manley, Dr Omar Kamlin, Prof Peter Davis, Assoc. Prof Sue Jacobs, Prof Lex Doyle and Assoc. Prof Jeanie Cheong