'Research saved my baby's life'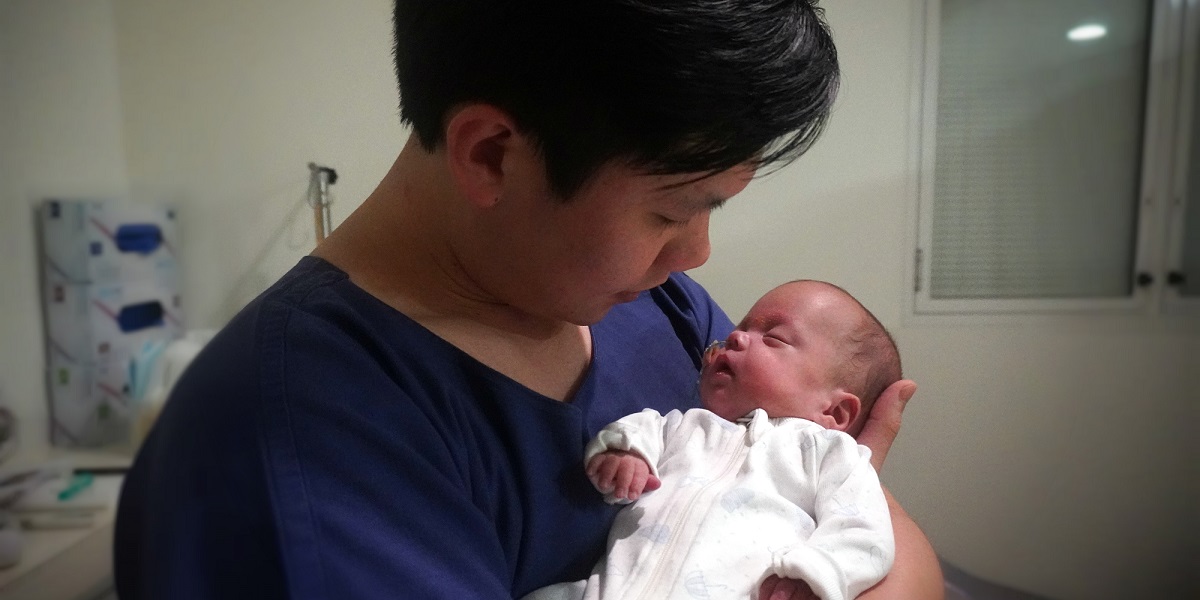 2 July 2019 | Pregnancy | Research and clinical trials
A study from the Royal Women's Hospital on the improving long-term health of extremely preterm babies has been described as life-saving by the parents of baby James who was recently born at the Women's 14 weeks early, weighing just 484 grams.
Expectant parents Josh and Libby were told soon after their 20-week scan that their baby wasn't growing and that, for the health of mum and baby, doctors would have to deliver the baby early. They were informed of the slim chances their tiny baby had of survival, or survival without severe disability.
In the coming weeks, Josh and Libby had to make the toughest decision of their lives; what would be their care plan for their baby once he had arrived? After much deliberation they decided a short but comfortable life, without the stress of intensive care, would be best for their baby.
It was their paediatrician who said they might like to read the research of Women's neonatologist, Associate Professor Jeanie Cheong, whose work shows the likelihood of extremely pre-term babies living without severe disability dramatically improved with each day of survival.
With the work of A/Professor Cheong giving them hope, Josh and Libby decided to change their care plan and opt for active care for their baby upon delivery.
As of today [July 2], baby James is 88 days old weighing 2.5kg – and is healthy enough to be sent home from the Women's in the coming days.
Josh said: "It is only because of the research that this hospital does, and because of the willingness of the parents that went before us involved in that research, that Libby and I have the most wonderful son. And it's the reason why we have, in turn, decided to be part of this research ourselves.
"There are no words to thank Jeanie Cheong's research team, and the nurses, midwives and doctors at the Women's who have helped us during our time here. We will always be grateful."
Associate Professor Cheong said that hearing that her team's paper has made a difference to the life of James and his family is the ultimate reward as a researcher.

"We are very fortunate to be able to conduct this research in such a conducive environment. And we couldn't do that without the support of families like Josh, Libby and James. The Women's has a strong culture of supporting research within a clinical facility and this is why we're able to conduct world class research," said Associate Professor Cheong.
"Being involved in research on newborn babies, and particularly with pre-mature babies, is a big commitment for families. Much of the time, we hear that people want to be part of research because they have benefitted from research themselves and they want to benefit future generations. The human spirit really is an amazing thing."
Read more about Josh, Libby and James in The Age.