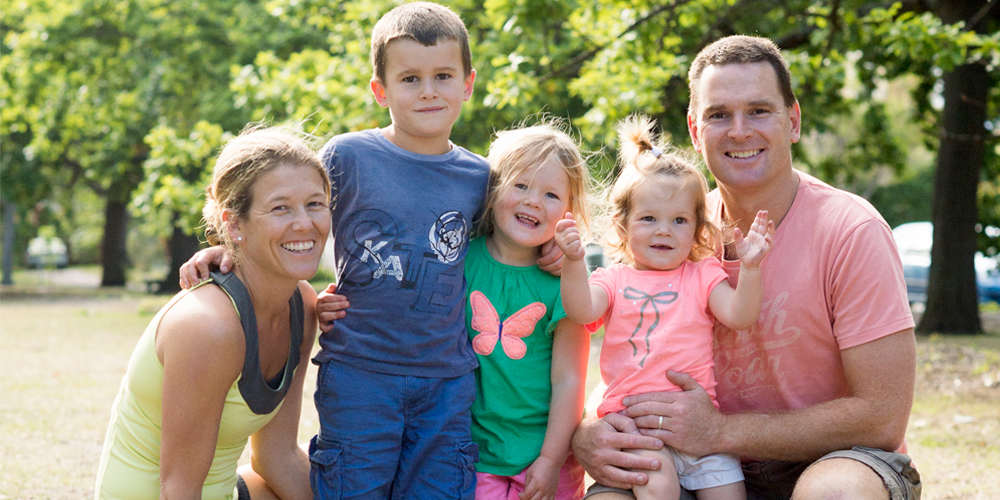 20 December 2013 | Fundraising | Pregnancy
Kylie Carmichael took up running when her son Sam, born prematurely at 26 weeks, died five years ago. In October she ran the Melbourne Marathon in Sam's memory and also to raise money for other newborns needing care in our world-class Newborn Intensive & Special Care (NISC) unit.
There was a point in the race, around the 25km mark, when Kylie looked ahead and saw family and friends urging her on: "Including my three lovely children, Charlie, Holly and Chloe," she said.
It worked. "I managed to push through it with a lot of positive reinforcement, and thinking about my family including, of course, Sam and the reason for doing this run." Kylie said.
"It was to achieve a personal challenge and to raise money for such a good cause in Sam's honour."
The day after the race, Kylie said in the Herald Sun that she had taken up running after her son Sam, born a tiny 440 grams and 14 weeks early, passed away after surviving three weeks.
"I just started running and it really helped me physically recover and mentally get through a really difficult, dark period,'' Kylie said.
With the help of family, Kylie and husband Tim then set out to help raise more than $100,000 to buy a neonatal ultrasound machine for the Women's NISC unit.
Her dad, former Melbourne and Carlton star Greg Wells, also got behind them with mates from the Virtually Forgotten Legends (VFL) Club. The former footballers now hold an annual golfing event to raise money in Sam's memory.
Donate now to support Newborn Intensive & Special Care.