Staff at the Women's recognised in Australia Day Honours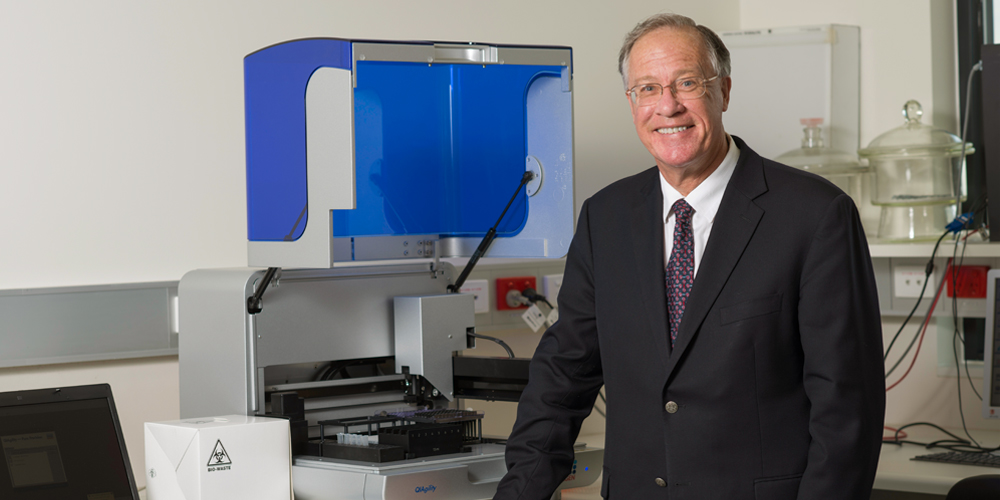 28 January 2020 | Pregnancy and newborns
Three members of staff at the Royal Women's Hospital have been recognised by the Australian Government for their significant contribution to women's health in the recent Australia Day Honours.
Professor Shaun Brennecke AO, Director of Maternal-Fetal Medicine and Head of Pregnancy Research, was made an Officer of the Order of Australia for his 'distinguished service to medical education and research in the fields of obstetrics and gynaecology.'
Dr Desiree Yap AM, a gynaecologist at the Women's, was made a Member of the Order of Australia for her 'significant service to women's health, and to medicine.'
Associate Professor John Collins AM, a breast surgeon at the Women's, was also made a Member of the Order of Australia for his 'significant service to medicine, particularly to breast cancer treatment.'
Recipients of the Order of Australia awards are nominated by the community and are the highest recognition for outstanding achievement and service.
Professor Shaun Brennecke said this honour was a very pleasing affirmation of the work he does at the Women's.
"Helping ensure healthy pregnancy outcomes for both mothers and their babies is one of the most valuable contributions that can be made toward the overall health of a society. This is the justification that underpins and drives so much of our work at the Women's, and it is an honour and a privilege to be part of it all," said Professor Brennecke.
"I'd like to thank the staff of the Women's and the women who attend it for pregnancy care, for providing me with the opportunity to pursue the fulfilling and meaningful career it has been my good fortune to have."
Dr Sue Matthews, Chief Executive Officer at the Women's, said these honours are thoroughly deserved.
"I am thrilled to see three colleagues receive national recognition in the Australia Day Honours," she said.
"While Professor Brennecke, Associate Professor Collins and Dr Yap work in different areas of women's health, they each have the same passion in providing the best care to women and have consistently gone above and beyond in their respected fields.
"Professor Brennecke's honour in particular recognises the impact of his research and care for women on a national and international scale. His work leading the Women's Recurrent Miscarriage Clinic has provided hope to countless women and his research into pre-term births and pregnancy illness will continue to change the lives of women and babies for years to come.
"I know I speak for everyone at the Women's in saying we are proud to work alongside Shaun, John and Desiree and we congratulate all three on their well-deserved awards."