Supporting the LGBTI community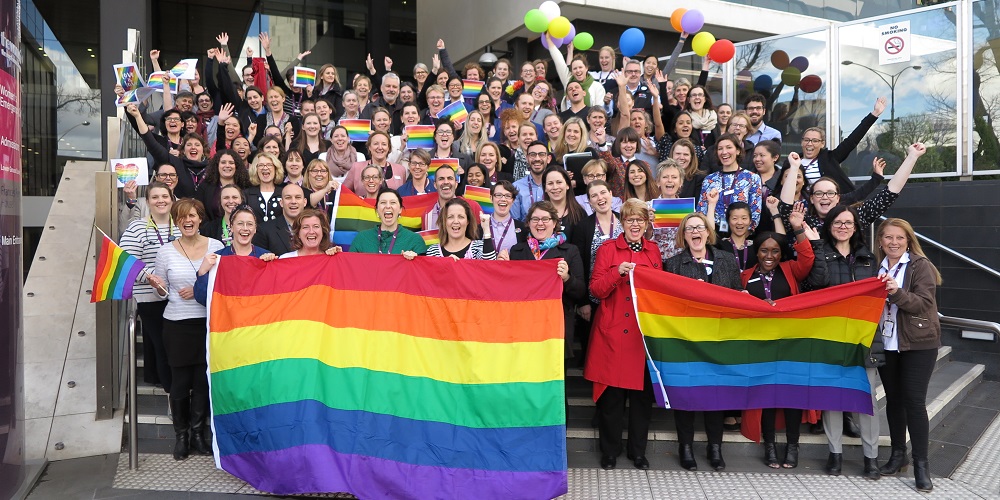 4 September 2017 | Mental health | Events
The Women's is proud to publicly support and celebrate the LGBTI community and the principle of equality for all.
The LGBTI community is an integral part of our hospital. They are the patients and families we care for, our workmates who are part of our shared commitment to creating exceptional experiences, the volunteers who give generously of their time and expertise, and our colleagues in the health services we partner with every day.
While marriage equality is being debated, we recognise that people in the LGBTI community and their families may be feeling vulnerable and distressed.
The LGBTI community is a vital part of the Women's community, which is made up of people from diverse cultures, countries, languages and faiths.
We celebrate their contribution and offer our care, support and commitment to ensuring that the Women's is a safe and welcoming environment for all. This is consistent with our long history of advocacy for equity in health outcomes and a society based on inclusion and respect.
Members of the LGBTI community, their families and friends can access support and counselling through the support service, Switchboard.
Dr Sue Matthews Ms Lyn Swinburne AM
CEO, the Women's Chair, the Women's Board