Team Fast and Furious on the run for the Women's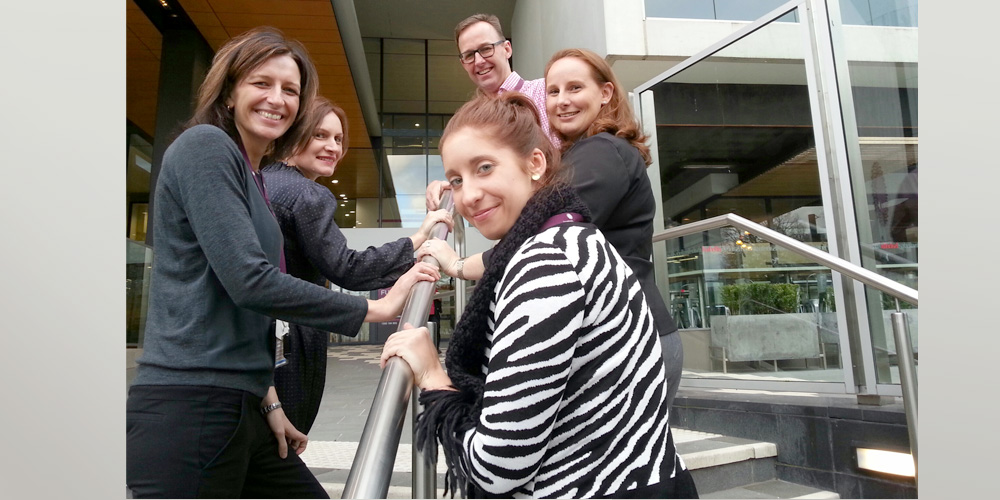 24 June 2014 | Fundraising
The team at the Women's is an energetic bunch who love to get active, especially for a good cause.
After participating in 'A Million Steps in May', an initiative to encourage staff to increase their physical activity and their health and wellbeing, staff were inspired to continue their fitness regime and decided to join 'The Age Run Melbourne' on 27 July.
The annual charity run started five years ago and is a major community event offering volunteers a chance to raise funds for their chosen cause.
Participants from the Women's are already in training mode for the event and will represent the hospital as 'Fast and Furious RWH' team. The volunteers will raise funds for the Women's Foundation which supports the vital work of the Women's through project funding, research and technological innovations.
The Fast and Furious RWH team so far includes our medical director of the Newborn Intensive and Special Care unit A/Professor Carl Kuschel; Director Neonatal Services, Laura Bignell; Clare Nicholson, the Chief Executive's EA; Rebecca Tobias, the Executive Receptionist and Fiona Burgemeister, the team co-organiser (along with Carl) and our Executive Advisor.
Fiona is looking forward to the event as it's the first time a team of staff members have been involved in raising money for the Women's through Run Melbourne.
"It's great that staff from across the board are getting involved as a team, and we are especially keen for our friends and family to also join in," she said.
"Our stretch target is $5000 which I think is achievable. Obviously the more people we can encourage to get involved, the more likely we are to meet our donation target."
You can show your support by visiting the Fast and Furious RWH team page on the Age's Run Melbourne 2014 website.