The Women's appointed to Family Violence Steering Committee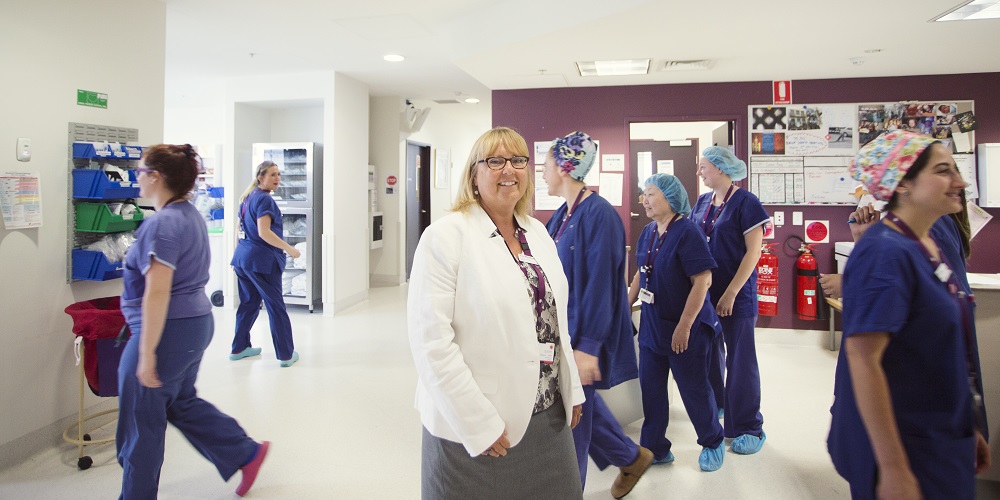 13 April 2017 | Family violence
The Women's CEO Dr Sue Matthews has been appointed to Victoria's Family Violence Steering Committee as the state's hospital representative.
Dr Mathews brings unique insights from a specialist hospital setting including the impact of family violence on the physical and mental health of women and their children, and the opportunities for effective intervention, support and prevention strategies.
The Women's is the only hospital to be part of the Committee and reflects its strong commitment to eliminating violence against women through initiatives such as the Strengthening Hospital Responses for Family Violence initiative, the appointment of Australia's first Chair of Family Violence and a number of specialist family violence support and prevention programs run by the Women's.
Dr Matthews is joining family violence leaders from across Victoria including Rosie Batty, CEOs from Domestic Violence Victoria, VACCHO, VCOSS, Our Watch, and the Chief Commissioner of Victoria Police.
The Committee is responsible for providing specialist advice to relevant Ministers and the Social Services Taskforce on the development and implementation of policies, strategies and programs that seek to address family violence in Victoria; including providing advice on the whole-of-government implementation of the Royal Commission's recommendations.