The Women's rich history in the spotlight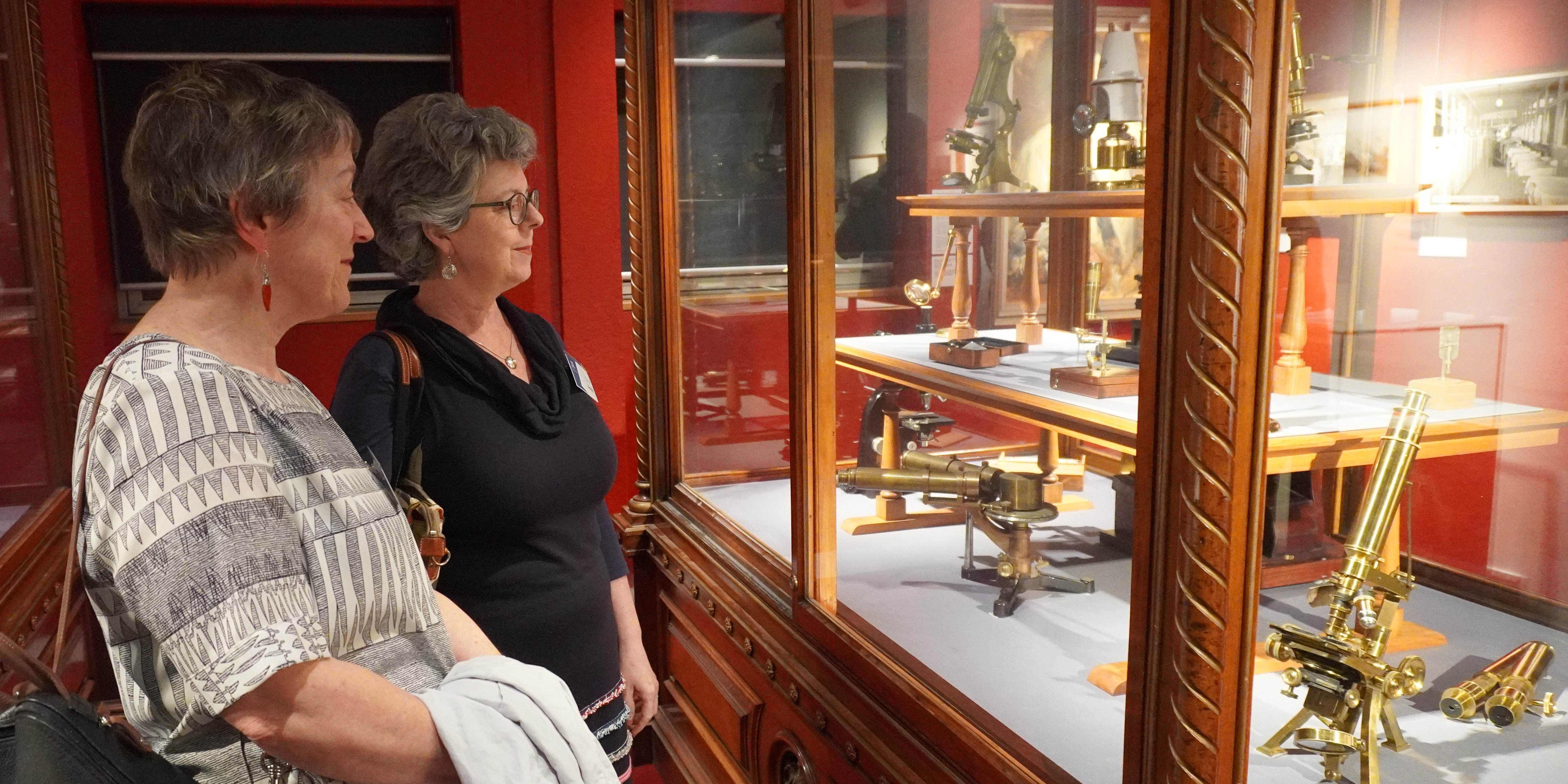 17 April 2019 | Events
The Royal Women's Hospital's rich history has been put on show at the University of Melbourne's Medical History Museum, highlighting some of the great historical events, people, philosophies and achievements of our 160-plus year history.
Launched this week, the extensive historical collection gives an insight into the advancements made in women's and newborn health from the humble beginnings of the "Melbourne Lying-In Hospital and Infirmary for the Diseases Peculiar to Women and Children" in an East Melbourne terrace house in 1856, to the world-class tertiary hospital that the Women's is today.
Complementing the exhibition is a glossy publication, The Womens: carers, advocates and reformers comprising photos of the collection and a number of interesting essays exploring the hospital's history and achievements, advancements in clinical care and practice, fascinating stories about key individuals, landmark legal reforms and advocacy, cutting-edge research and much more.
Associate Professor Leslie Reti AM, Chair of the Women's History, Archives and Alumni Committee, said the exhibition was a "treasure to savour".
"It is a celebration of culture, values, purpose, heritage and of course, history," A/Prof Reti said. "The personal nature of these exhibits and essays makes them a great primary source for people wanting to discover more about a certain event or era."
The Women's Board Chair Lyn Swinburne AO launched the exhibition and publication, paying tribute to the generations of individuals who over the decades had kept, catalogued and preserved the unique items now on display.
"It acknowledges our hospital's diverse role in the very early days of our city, as a place of care and respite for some of Melbourne's women during a time of great inequity, through to the second half of the twentieth century when more women gave birth at the Women's than in any other hospital in the Commonwealth," Ms Swinburne said.
"It documents our work advancing healthcare for women and advocating for social, legal, educational and policy changes to improve health outcomes. And it tells us that by the end of the twentieth century, the Women's had built a reputation for its expertise in areas such as antenatal care, maternal and neonatal infection control, gynaecological disease diagnosis and treatment, family planning, newborn intensive care and infertility management."
The exhibition will be on display until Saturday 2 November, 2019, at the Medical History Museum, University of Melbourne.