The Women's says NO to violence against women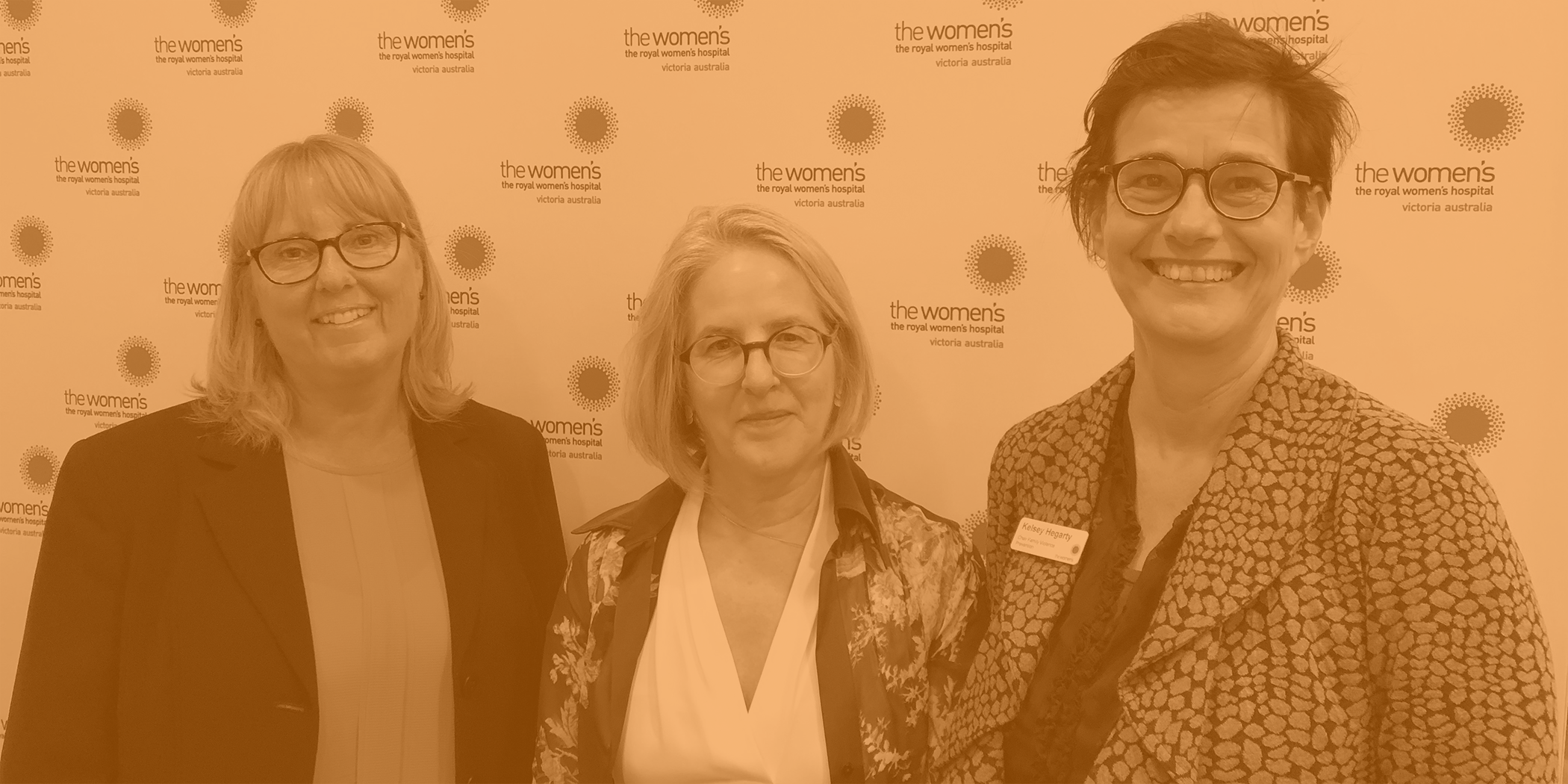 26 November 2018 | Family violence
Sunday 25 November marked the International Day for the Elimination of Violence Against Women. It was also the start of the United Nations' annual 16 Days of Activism against Gender-Based Violence campaign, which ends on Human Rights Day on Monday 10 December.
Violence against women has long been recognised as a health issue. Health professionals are often the first point of contact for women at risk of or who have experienced violence, and they are also at risk themselves.
"The Royal Women's Hospital has been advocating and caring for women, especially the most vulnerable, for more than 160 years," Dr Sue Matthews, CEO of the Women's said. "While this is part of our work each and every day, the UN's 16 Days campaign gives us the opportunity to up the ante for our people, our patients, and the health sector as a whole."
Launching the Women's 16 Days of Activism campaign today, Dr Claudia Garcia-Moreno, the leading specialist on violence against women from the World Health Organisation (WHO), described domestic and family violence as a global public health problem of epidemic proportions.
"The health sector plays a key role in preventing and responding to violence against women," said Dr Garcia-Moreno. "We know that women experience high levels of violence during pregnancy – in fact, for some, pregnancy is the trigger."
"The pathway to healing is not linear – there's a lot of two steps forward, one step back. The response to women by the health system and health professionals really impacts this. Small changes such as sustained and supported training can make a big difference."
The Women's recognises this and over the past year has expanded our programs of support and training for patients and healthcare workers across Victoria.
As of June this year, the Women's work, in partnership with Bendigo Health, delivering the Victorian Strengthening Hospital Responses to Family Violence (SHRFV) program has seen 91 per cent of all Victorian public hospitals participating in some way and over 10,000 health service staff trained to appropriately respond and support people experiencing family violence.
"In addition, 88 per cent of Victoria's public health services have put in place strategies and policies to support their own people experiencing family violence," Dr Matthews said. "The Women's is leading by example with a Family Violence Workplace Support Program, ensuring our people have access to the support they need, including leave and referrals."
"We will continue to expand our state-wide leadership role until the world is a safer place for women and children."