The Women's welcomes $2.4m for new healthcare simulation education program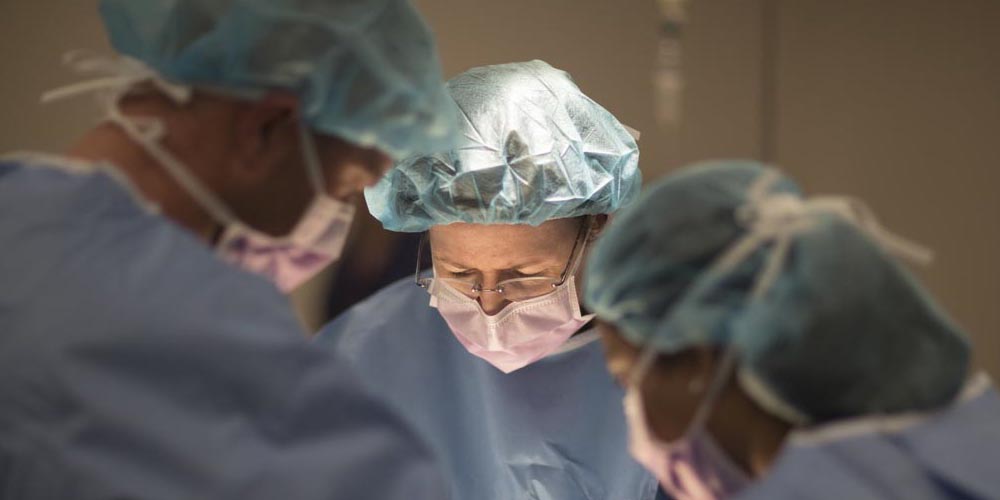 3 September 2019 | Fundraising | Research and clinical trials
The Royal Women's Hospital will be home to a new, in-situ simulation education initiative, following a generous $1.6 million grant from Gandel Philanthropy and an $800,000 grant from the Melbourne Medical School at the University of Melbourne.
Over four years the combined support, along with significant in-kind contribution from the Women's, will fund a state-of-the-art program that focuses on real-life clinical complexity, the patient journey and clinician responses. It will enable health professionals from across the Women's to train and gain experience dealing with life-threatening emergencies and challenging clinical situations involving women and babies, before encountering them in real life.
Named The Gandel Simulation Education Service, the program takes its inspiration from current world leaders in simulation in Australia, Israel, North America and the United Kingdom. The program will have links across the Parkville medical and university precinct and include collaborations with world leading partners.
In making the formal announcement, the Women's CEO Dr Sue Matthews said: "The Women's has a long-standing relationship with Gandel Philanthropy; our hospital benefited from a generous gift in 2007 allowing us to establish a world-class radiology and ultrasound service, The Pauline Gandel Women's Imaging Centre.
"This new, incredibly generous grant will enable us to set up a state-of-the-art program to train and educate hundreds of staff, improving clinical outcomes and reducing risks for women and babies," Dr Matthews said.
Gandel Philanthropy is known for supporting community organisations that have a focus on addressing social and economic inequity through innovative solutions.
"We are very pleased to be able to support the Royal Women's Hospital, in partnership with the University of Melbourne, as it strives towards excellence and exceptional patient care," said Mr Vedran Drakulic OAM, the Chief Executive Officer of Gandel Philanthropy.
"This initiative will help one of Melbourne's most loved and trusted public hospitals join other global healthcare leaders by adopting a world-class clinical education and training program. It means the Women's will be able to attract and retain the best and brightest, and provide outstanding, contemporary care for all women and babies who come through their doors. The principal beneficiaries of this program will be: staff, through better training; and patients, through better care and health outcomes."
The Women's and the University of Melbourne have been partners for over 150 years, training and educating generations of medical professionals. The university's Faculty of Medicine, Dentistry and Health Sciences has put its support behind this education initiative, which will also bring benefits to the wider Parkville medical precinct.
Professor John Prins, Head of the Melbourne Medical School at the University of Melbourne, said quality improvement and better health outcomes can be achieved through the generation of new knowledge.
"This program is an investment in new and emerging capabilities to improve the ability of health professionals to provide quality, safe, evidence-based and compassionate care to patients. In this way, we can continue to improve services to all in the community," Professor Prins said.
The Gandel Simulation Education Service has been developed by the Women's Dr Rebecca Szabo, an obstetrician gynaecologist and medical educator and academic at The University of Melbourne who will lead the implementation of this initiative.
Related information
About in-situ simulation
'In-situ' simulation provides health professionals with an immersive team simulation experience within a clinical space, rather than in a separate training facility. In-situ provides clinicians with the opportunity to learn while experiencing real-time clinical pressures, but without real patients. It enables hospitals to test their systems, improve efficiency and identify latent workplace issues, resulting not only in cost savings but also in the upskilling of staff and improved patient outcomes. Simulation has long been used in high-risk industries such as the airline industry, space exploration, defence forces and the nuclear industry.
---