Tracy Maund Oration and Medical Awards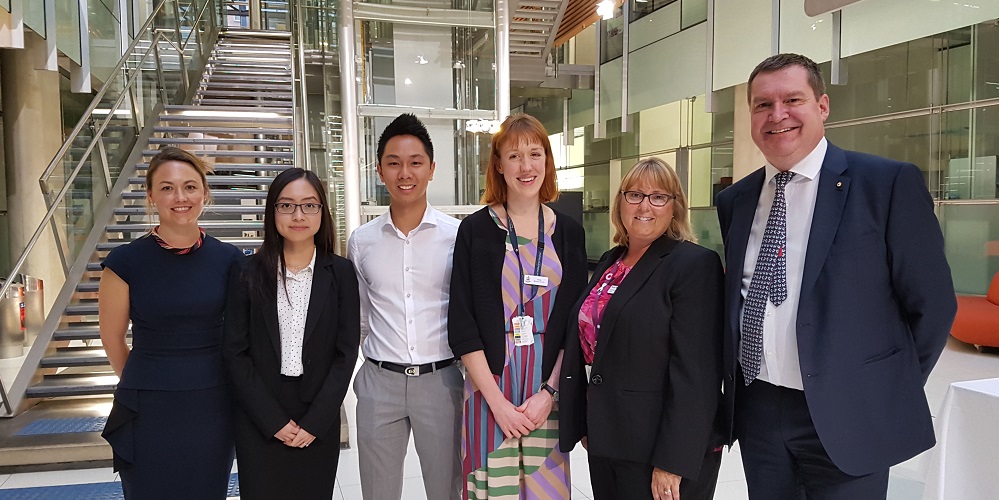 20 October 2017 | Events
The Women's celebrated the annual Tracy Maund Oration, Medical Student Awards and Rex Betheras Prize on 19 October. Safer Care Victoria's CEO Professor Euan Wallace was this year's Orator, discussing the improvements in healthcare over the past 160 years and the opportunities for Victorian hospitals to further progress.
The event honours the two Women's founders, Richard Tracy and John Maund and includes the Medical Student Awards highlighting the strong collaboration between the Women's and the University of Melbourne School of Medicine.
This year's award winner are:
Rachel Cheong, the Ian Johnston Prize in Reproductive Medicine/Biology
Aurthur Yim, the Dr Kate Campbell Prize for Neonatal Paediatrics
Anni South, the Edgar Mable Coles Prize for Women's Health
Dr Elizabeth Baker, the Rex Betheras Prize in Neonatal Services
Professor Wallace received the Tracy Maund Medal.