Treasure Chest supporting women with breast cancer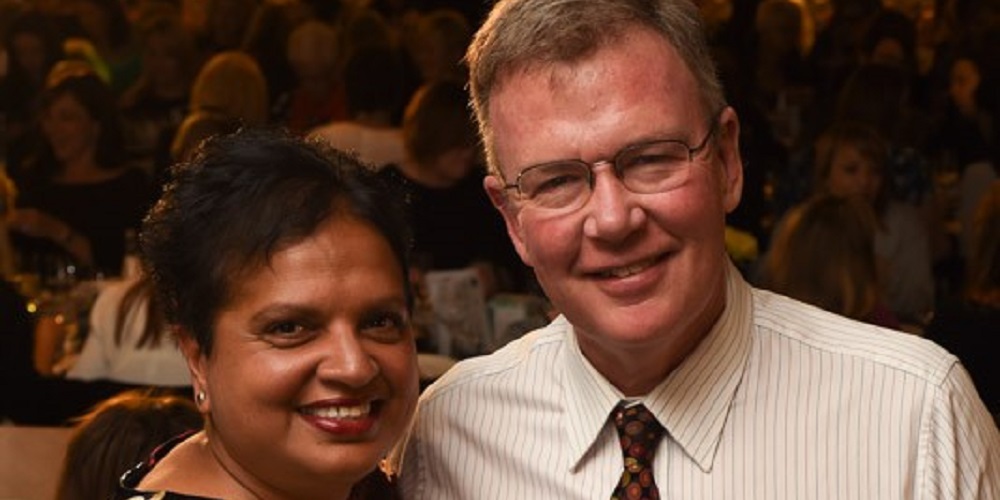 6 September 2016 | Cancer | Fundraising
Spring was definitely in the air last Saturday when over 350 guests and volunteers attended a special charity lunch to raise funds for the Shared Breast Service of the Women's and the Royal Melbourne.
The function featured a sumptuous lunch at Mesh, a fashion parade, entertainment and auction all organised by Treasure Chest Inc, a Melbourne-based charity run exclusively by volunteers who raise funds for women with breast cancer.
The Shared Breast Service is a joint facility that provides a full range of care for women experiencing all types of breast disease. This includes diagnosis and management of breast cancer and pre-cancerous diseases right through to surgery, reconstruction and medical and radiation oncology.
The service is recognised as world class but with one in eight women being diagnosed with breast cancer sometime in their lives, additional support from organisations such as Treasure Chest helps to enhance the range of services offered to women.
So far Treasure Chest donations to the Shared Breast Service have helped to reduce lengthy wait times for breast reconstruction, paid for additional equipment such as cooling caps for use during chemotherapy, and helped to establish associated services such as counselling, nipple tattooing machines and tattoo training for breast care nurses.
The charity was founded in 2006 by Pratika Lal, a Melbourne woman and Shared Breast Service patient who has undergone breast cancer twice and continues to undergo treatment. Her drive and commitment was generated through her own experiences.
"I used to visit the hospital often, as you do when you have a disease like cancer, and you meet a lot of people going through the same treatment, often less fortunate and more desperate than you ever could believe," she said.
"With the help of some marvellous friends, I decided to set up something that would help a whole lot of women who had less than myself."
Director of the Shared Breast Service Professor Bruce Mann has worked closely with Ms Lal to help bring her vision to life and direct funds where they are most needed.
"A priority of the service has been to improve the care of those at high risk of breast cancer due to family history or genetics, and also on providing the option of world class breast reconstruction to all those for whom it is appropriate," he said. "Treasure Chest has been a vital partner working towards this goal."
A force of nature, Ms Lal continues to have big ambitions for Treasure Chest and is now aiming to extend counselling services and provide funds for a wellness area within the Shared Breast Service.
"I have never done this to be recognised or thanked," said Ms Lal. "I just want all women to have the same opportunities as I have, to feel loved and have access to the best possible support available."
To find out more or to make a donation, visit the Treasure Chest website.