Vale Fiona Richardson, Australia's first Minister for Family Violence Prevention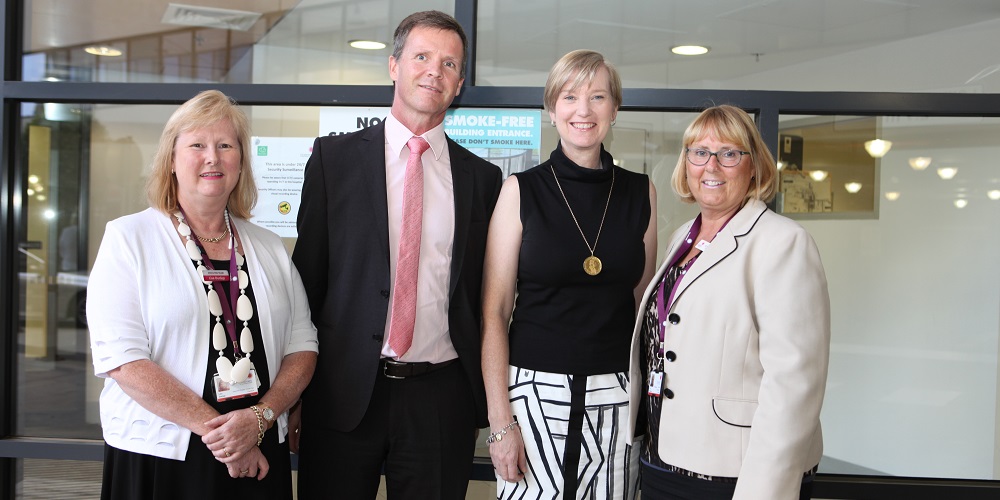 24 August 2017 | Family violence | Events
The Royal Women's Hospital is deeply saddened by the passing of Victorian Minister for Family Violence Prevention, Fiona Richardson.
Fiona Richardson was instrumental in changing Victoria's approach to family violence prevention and giving voice and support to victim-survivors. Her efforts contributed to the establishment of Victoria's Strengthening Hospital Responses to Family Violence program which recognises family violence as a health issue.
As a member of the Family Violence Steering Committee, the Women's CEO Dr Sue Matthews praised Fiona Richardson's work and legacy.
"Fiona Richardson was a champion campaigner at the highest levels. Her commitment to supporting victim-survivors and eliminating family violence was instrumental to the progress we have made, and will continue to make, in addressing one of our most serious societal issues," Dr Matthews said.
"Her pursuit of gender equality and her vocal recognition of its connection with violence against women had an impact beyond the realm of party politics. Her staunch questioning of the status quo has resonated with many of us in the health sector and the Women's commits to continuing this important work."
The Women's sends its deepest condolences to Fiona Richardson's family, friends and colleagues.