Our FAS units get a helping hand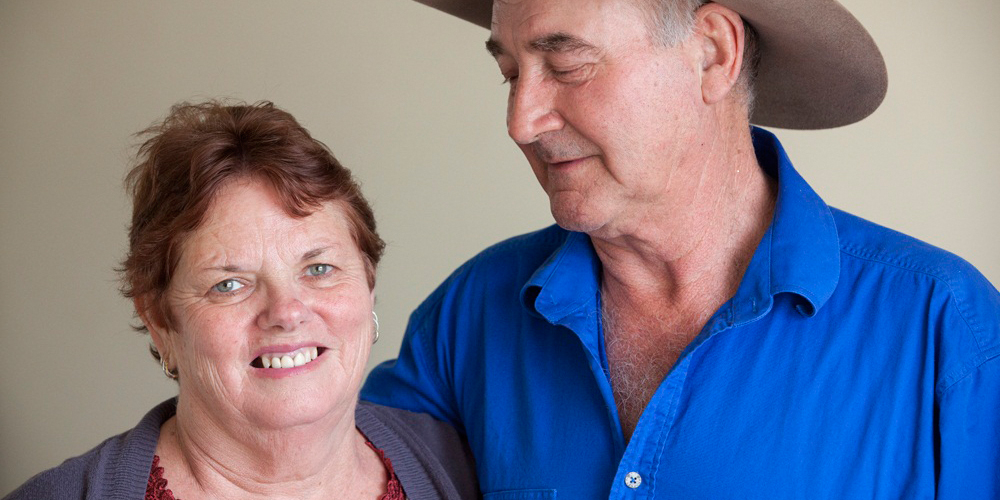 15 April 2014 | Fundraising
Meet Darlene and Trevor, who recently stayed at the Women's Family Accommodation Service units as Darlene underwent surgery and treatment for ovarian cancer.
The country couple have now headed home after staying in our units for more than two months. Trevor had a tear in his eye when he spoke about the support he found by talking to other families in the units and how these friendships had really helped him deal with what he and his wife have been going through.
Our FAS units help many families just like Darlene and Trevor and it is why we are asking for your help to renovate some of the units.
The working bee in the Grattan Street units got us off to a great start and with the support of businesses including IKEA, Hafele Australia, Masters and Dulux Australia and the incredibly hard-working students from Chisholm Institute, the kitchens and bathrooms have been removed and the walls are ready for the Dulux Australia paint treatment.
As a public hospital, we do not have the money to spare to renovate these much-loved, but very tired units without a helping hand from these very generous businesses and our supportive community. We appreciate that, very much.
The Women's Family Accommodation units are available for rural, regional and interstate women and the families of premature or very ill newborns who need to be close to the Women's, but are not able to afford long-term hotel stays in central Melbourne.
Some of these women are receiving cancer treatment, others complex gynaecological surgery. Women with threatened pregnancies need accommodation near the hospital for daily monitoring and so they can immediately access the hospital if there is a problem.
Mum Brooke told us how she would not have been able to stay so close to her premature daughter if not for these units. She is from country Victoria and spoke of the relief of having a home so close to the hospital.
"It is just one less thing I have to worry about," Brooke said.
The Director of Communications and Foundation at the Women's, Dr Sarah White, said on-going debts and payments, such as the rent or mortgage, don't stop during a stay in hospital. "This places a huge financial strain on families in a medical crisis," Dr White said.
"This service is similar to what the RCH provides through Ronald McDonald House for the families of sick children. Without the Women's Family Accommodation, hundreds of families each year would be separated from their loved ones in hospital or facing a huge financial cost."
The Women's Family Accommodation consists of 16 self-contained apartments and is located in Grattan St, Carlton. Our renovation project is ongoing and we would appreciate your help.
If you would like to help, you can donate to the Women's Family Accommodation Project.
You might like to read more about Brooke Oakroot
'Janessa's family lives in Ballarat and for almost six months her remarkable mum Brooke Oakroot has juggled caring for her family and her daughter 113 km apart.
"Without the Family Accommodation Service units I don't know what I would have done," Brooke said. "It would have been impossible"'... from 'Janessa's mum never gave up hope'