Women in mid to later years the focus of 2017 Community Board Meeting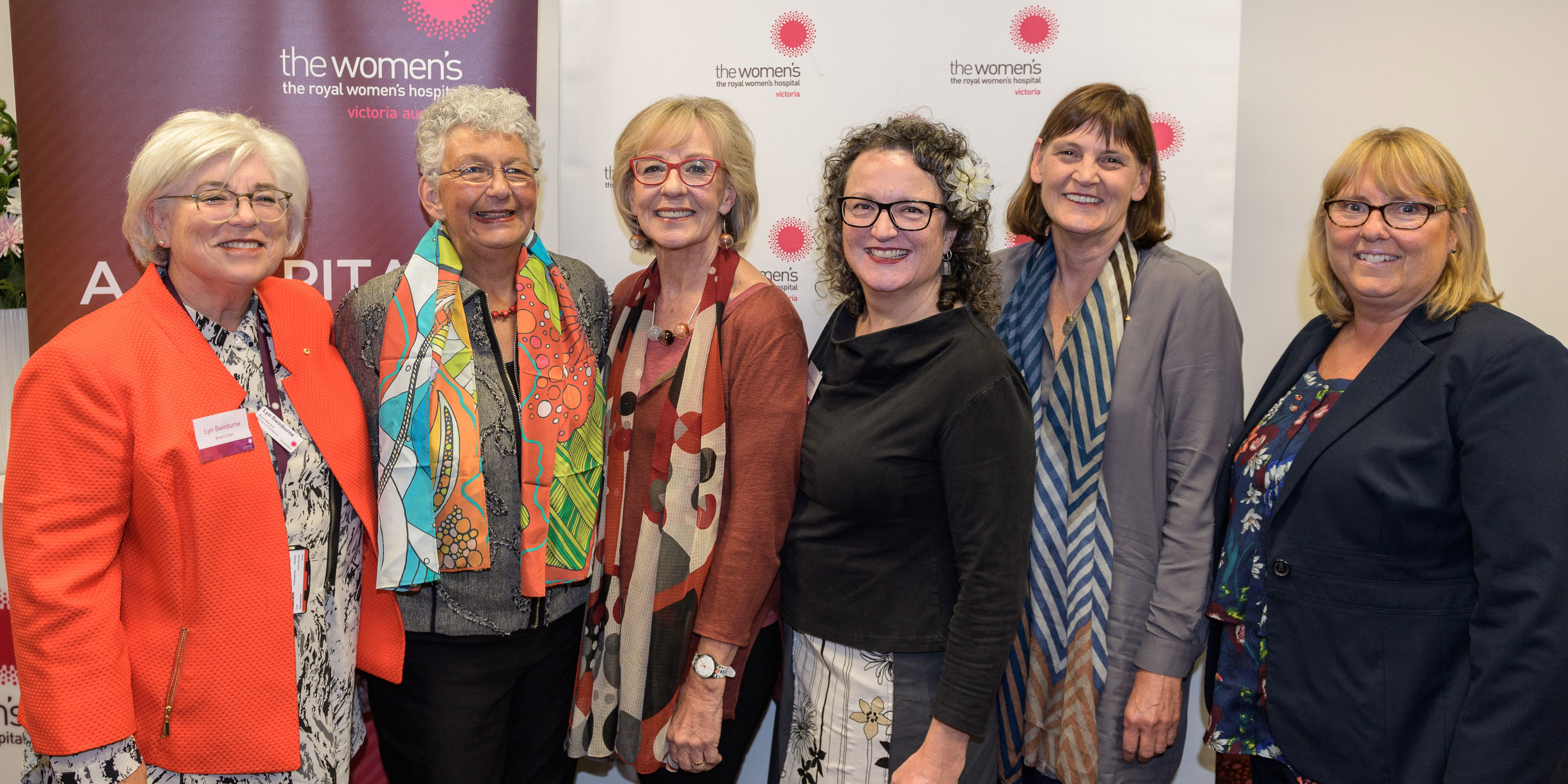 3 November 2017 | Events
The Women's celebrated and examined the challenges of women in midlife to later years last night, as we welcomed members of the community to join the Women's Board, Foundation Board, and Community Advisory Committee for a panel discussion.
Facilitator Jane Fenton, founder of Fenton Communications, led an insightful conversation, with panellists Elaine Canty, Director of the Women's Hospital Foundation Board, Angela Savage, Director of Writers Victoria, and Lorraine Parsons, member of the Women's Community Advisory Committee sharing their personal stories and bringing a useful discussion to the fore which will aid the Women's to better cater to the women in our community.
Lorraine Parsons shared her personal experience, and reflected on the assumptions made about Aboriginal people, particularly Aboriginal women, and juxtaposing that with assumptions placed on women as they move into later years. Angela Savage joined the discussion, sharing her personal story and connection to the Women's in particular, having given birth to her daughter here.
Elaine Canty shared her experience of breast cancer, and reflected on how her perspective has changed as she has gotten older. Elaine stressed the importance of talking about issues such as incontinence, which often has a reticence and shame attached to it, even though it affects 30-50% of Australian women, stressing "you shouldn't have to put up with something that can have such a profound impact on your life."
Community members were keen to join the discussion, raising concerns and asking questions around cancer, links with GPs and the importance of mental health.
Attendee Mary Aravanis said her interest in discovering more about women's health in mid to older years had developed after her mother developed and died of ovarian cancer. "It's a topic I'm keen to know more about, I am really interested in women's health issues," Ms Aravanis said.
Community Advisory Committee member Deepa Mathews said it was important the community understood the Women's was a place where women can seek information about their health at different stages of life.
"It is so important that we talk about women's health in later years as well. Women's health is so much more than maternal services and babies and the Women's is seen as an authority for this information," Ms Matthews said.
The Women's hosts the Community Board Meeting annually to coincide with the Annual General Meeting, to ensure the community has a chance to engage with the Women's and to support increased transparency, accountability and consumer engagement in the health system.