Women's to light up for bereaved families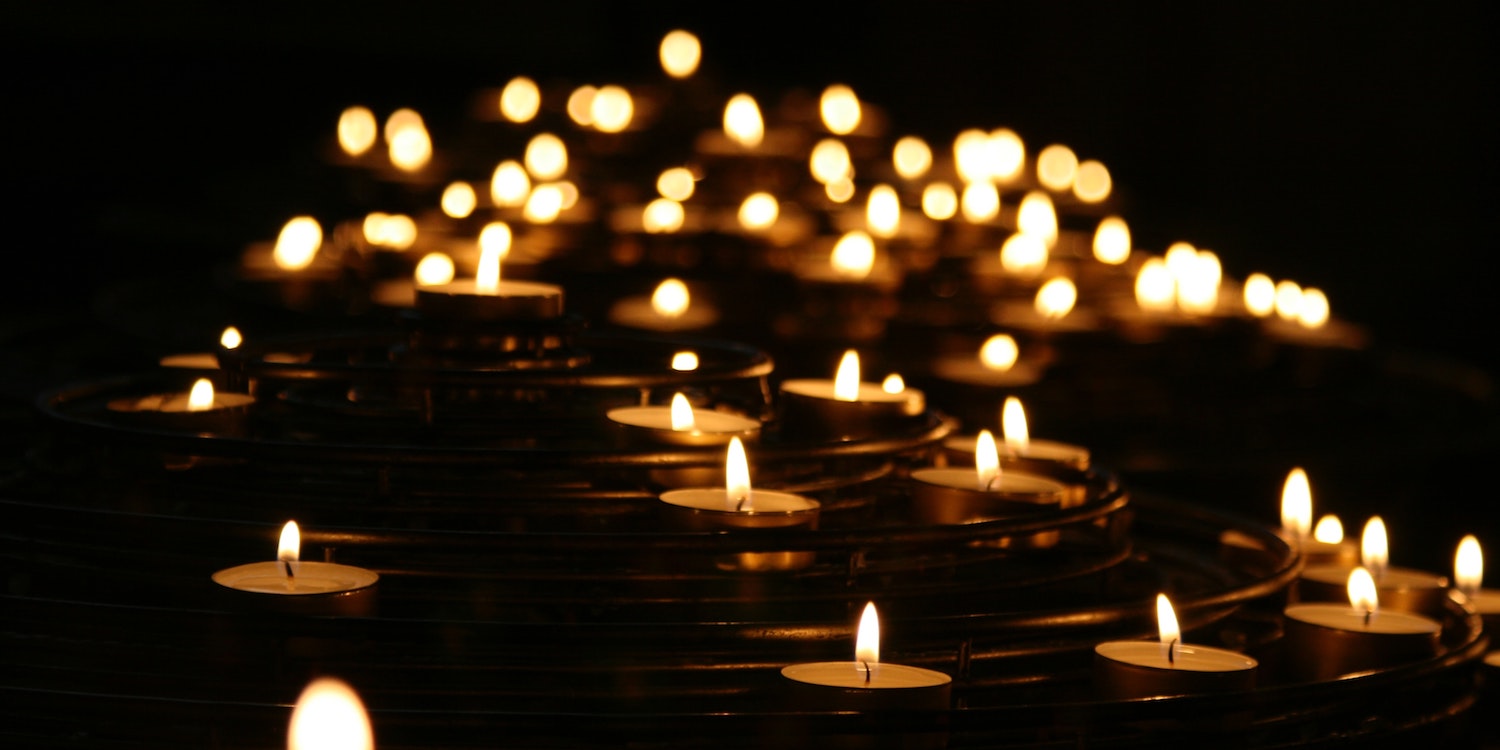 13 October 2020 | Pregnancy
The Royal Women's Hospital will join ten buildings around Melbourne in lighting up blue and pink in recognition of Pregnancy and Infant Loss Remembrance Day on Thursday 15th October.
This commemoration has been organised by the Women's Reproductive Loss Service, which provides care and support to families who have experienced the death of a baby during pregnancy or following birth.
Victoria's first official remembrance day last year saw hundreds of people gather at the Melbourne Museum to honour the babies who did not survive - an event organised by SANDS, Red Nose, Spiritual Care Victoria, the Victorian Government and the Women's.
Sharon Kirsopp, the Women's Reproductive Loss Co-ordinator, said although this year will look very different, the Women's will continue to extend its best wishes to those families who have experienced loss.
"Pregnancy and Infant Loss Remembrance Day aims to promote greater awareness, remembrance and support of those families whose lives are forever changed by the death of their baby.
"It is important to the Women's, and me personally, that bereaved families know that they are not alone. I hope that this is a day when grieving parents can come together and be surrounded by love and support from their friends and families, a day where the community can better understand their pain and learn to be brave enough to reach out to those grieving.
"I want bereaved families to know that they are in our thoughts and their baby is remembered."
Bereaved parents and their extended families and friends can join a virtual event run by SANDS and Red Nose here, or join a Facebook Live broadcast on Thursday evening at 6.30pm on the Royal Women's Hospital Facebook page.
The Women's will also share a touching story from former patient Lyndall Wallace, who tragically experienced three concurrent miscarriages. Lyndall's story will detail the struggles of her loss and grief and her experience with the Women's Recurrent Miscarriage Clinic.
It was at the Women's that Lyndall received tailored care after experiencing three consecutive miscarriages, that recently resulted in the birth of a healthy baby girl, Lilah.
Professor Shaun Brennecke leads the clinic at the Women's – the first of its kind in Australia – which has been helping women and couples for more than 40 years.
"The desire to bring new life into the world is one of the most compelling of human ambitions," says Professor Brennecke.
"Sadly, achieving this ambition can be a very challenging journey for many couples, given that one in four pregnancies miscarry and one in a hundred babies are still born or die shortly after birth.
"At the Recurrent Miscarriage Clinic, we aim to provide women experiencing miscarriage with knowledge and understanding about this problem so that they can be empowered to face the future with hope, confidence and self-belief.
"So often, a woman in this situation blames herself for the loss of a pregnancy, and reassuring her that this is not the case and that there is every chance she will be able to have the children she so fervently wants is a key part of the care we offer."