BEAR: Building Early Attachment Resilience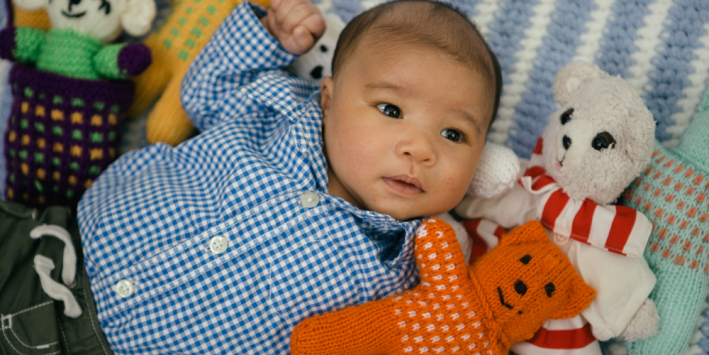 Centre for Women's Mental Health Research: Professor Louise Newman
The Centre for Women's Mental Health (CWMH) has commenced a randomised controlled trial looking at early intervention for mothers and infants aged two to 12 months at risk of attachment and related developmental problems. This three year study is supported by the Liptember group and Chemist Warehouse and is the first intervention trial of this type in Australia.
Led by Professor Louise Newman, the Building Early Attachment and Resilience (BEAR) study targets pregnant women with risk factors such as anxiety and depression, and with backgrounds of attachment difficulties. Women may attend an antenatal group program focused on transitioning to parenthood and managing anxiety, or a postnatal mother/infant group program aimed at improving the relationship with the infant. The groups will be compared with treatment-as-usual in the CWMH.
The postnatal Parenting with Feeling program has been welcomed by the Women's maternity services and staff have attended training sessions to allow them to co-facilitate groups with an infant mental health clinician. These programs are also now offered as part of clinical placement activities for trainees in clinical psychology and psychiatry. A BEAR symposium highlighting current models of early intervention and preliminary results will be held in October 2016.