PeriCoach: System-assisted pelvic floor exercises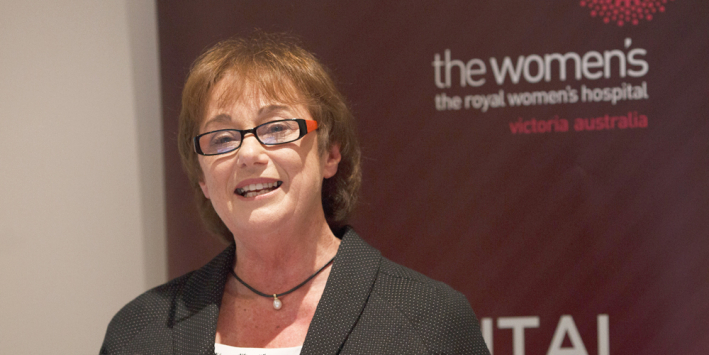 PeriCoach® system-assisted pelvic floor exercises in the management of female stress urinary incontinence
Allied Health Research: Dr Margaret Sherburn and Donna Smith
Urinary incontinence is a common condition that ranges in severity from 'a small leak' to complete loss of bladder control. Urinary incontinence can be treated with the use of pelvic floor exercises.
The purpose of this study was to evaluate the effectiveness of the PeriCoach system in females with urinary incontinence, as well as determine the degree of satisfaction of the user in terms of outcome and ease of use. It was a multi-centre randomised controlled study involving up to 10 sites in Australia and enrolling up to 100 participants.
The PeriCoach device is a type of perineometer that is used in conjunction with a smartphone app, designed to assist users by monitoring progress with the device. The PeriCoach system has been designed to encourage patient compliance with performing pelvic floor muscle exercises by providing feedback and information regarding effectiveness. Information from the device is immediately transmitted to a smartphone where it is uploaded and available for patients and clinicians to monitor progress and treatment goals.
Being a lead site, the Physiotherapy department at the Women's successfully met recruitment criteria in 2015. Data are currently being analysed and results will be published in 2016.