The Women's provides maternity services, special care for newborns and and general gynaecology services at Sandringham Hospital.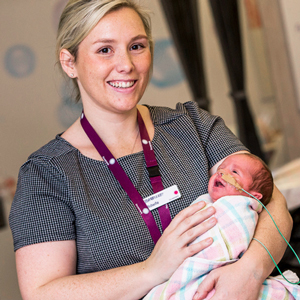 Visiting hours
MATERNITY WARD
Visitors are welcome from 3pm - 8pm daily.
Partners and siblings 8am - 12.30pm & 3pm - 8pm.
No visitors during rest time from 12.30pm to 3pm.
SPECIAL CARE NURSERY
Visiting hours for parents is 24/7. Other visitors (up to 2) need to be accompanied by parents.
GYNAECOLOGY WARD
3pm - 8pm daily.
The Women's website offers a range of
health information
in English and other community languages. You can also ask your midwife or nurse if there is written information available that will help you know more about your condition or treatment.
Information for health professionals