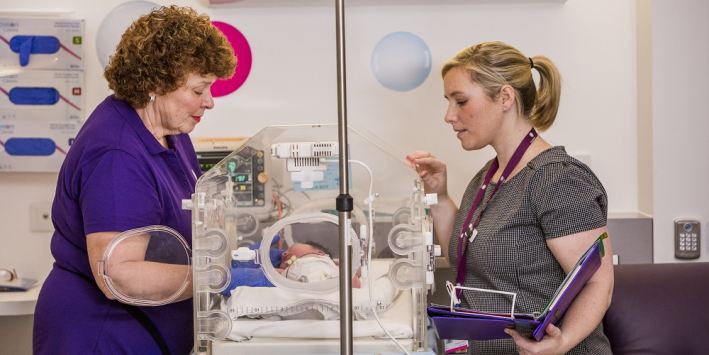 The Women's at Sandringham Special Care Nursery
Visiting the Special Care Nursery during the COVID-19 outbreak
Babies in our Special Care Nursery can have both parents (or guardians/foster carers) present during their stay with no time limitation. However, please understand that due to physical distancing rules, in some circumstances, one or both parents may be asked to move to another area or room for a period of time.
Please note: all parents, guardians and foster carers will be screened at our hospital entrance and will not be admitted if they do not pass the screening requirements.
For exceptional circumstances we encourage families to discuss their individual needs with staff. We know these restrictions can be challenging so we ask for your understanding during this time.
The Special Care Nursery (SCN) is an eight bed unit, providing family centred care to you and your family during your stay with us in SCN. We encourage you to participate in the care of your baby as much as possible.
Babies admitted from the Women's at Sandringham or transferred from another unit will be under the care of the consultant paediatrician. One of seven paediatricians will visit daily at 8am to review your baby's progress. A paediatric registrar is available Monday to Friday. We have specialised nurses to provide care 24/7.
The Nurse Unit manager usually works Monday to Friday and is available throughout the day to discuss your baby's nursing care and management, or any concerns you may have.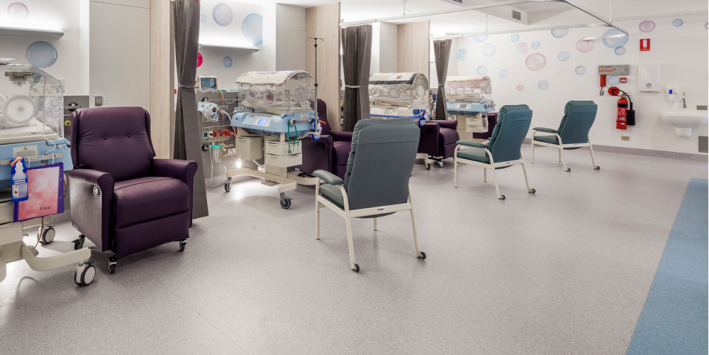 Hand washing
This is essential every time you enter the nursery to help protect these vulnerable babies. There is hand sanitizer by your baby's cot which you can use if your hands are not soiled.
Visiting Hours
To help provide a quiet and safe environment for all babies, we ask that no more than three people (including the baby's parents) are at a baby's bedside at any one time.
Visiting hours (general) are from 3.00pm to 8.00pm.
Visiting hours for parents are unrestricted. We encourage parents to call and visit whenever you wish.
Please let us know when you come in to feed, bath or spend time with your baby so you are involved with the day-to-day care of your baby. If you would like to remain overnight beside your baby's cot, please discuss this with us - we can provide a fold-out chair.
Visitors are welcome but they need to be accompanied by the baby's parents. If you would like family members or friends to visit while you are absent,
Written permission from the parents is required for family members or friends to visit in the absence of parents.
Due to space limitations and the need to respect for other families, only two visitors at a time are permitted for each baby (excluding parents). Your baby's siblings are most welcome but must be supervised.
Please do not visit if you are unwell.
We ask that parents and visitors respect the privacy of all the babies and families. Please do not wander, touch and ask about other babies.