Early medical abortion - clinical pathway
Early medical abortion can be safely offered to pregnant people up to 63 days gestation who have made an informed, voluntary choice for an abortion and:
have an intrauterine pregnancy
have had a caesarean section
have a multi-fetal pregnancy
are obese
have uterine abnormalities, including fibroids
have positive STI pathology and have commenced treatment
wish to avoid surgical intervention
are currently breastfeeding
have available supports, can access emergency care and be active in post-procedure follow-up
are able to commence MS2Step at or before day 63 gestation.
Please refer to the Early medical abortion procedure summary and clinical guidelines below.
For safe and effective care
Establish accurate expectations for normal pain and bleeding associated with administration of MS2Step
Pre-load with medications prior to misoprostol administration and in the first 24 hours
Provide written information of expected symptoms
Provide written information of symptoms that require review with an action plan
Follow-up is important to assess wellbeing and resolution of the pregnancy.
Early medical abortion online training
This free, online training module was created by the Royal Women's Hospital as part of our Sexual and Reproductive Health Clinical Champion program. Funded by the Victorian Department of Health, the training is available on the Women's Health Victoria website.
The training will support the learning needs of a range of healthcare workers – including GPs, nurses, midwives, nurse practitioners and social workers – about how to best provide sensitive and non-judgemental care.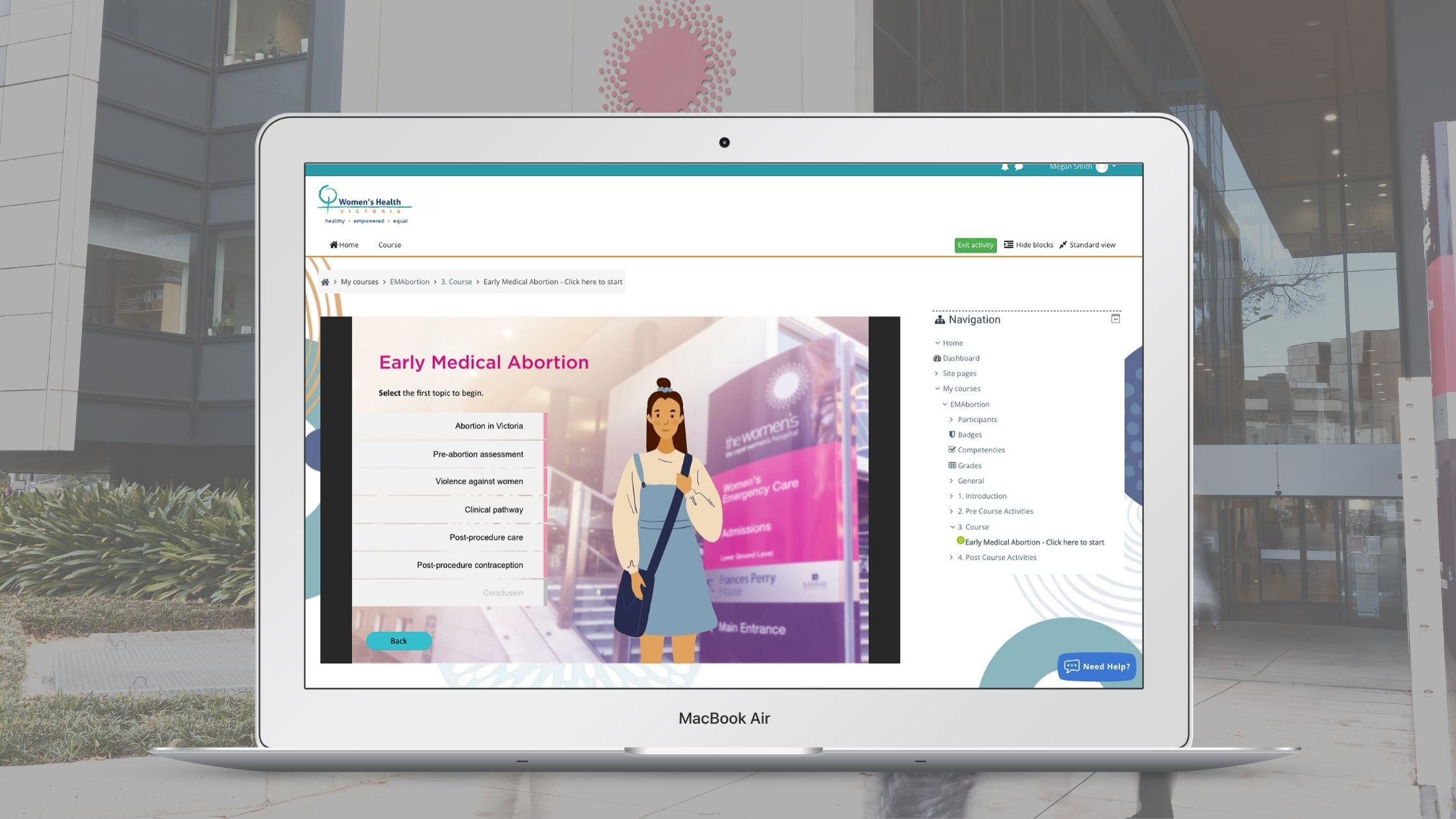 ---