Leading the conversation on the future of women's healthcare in Australia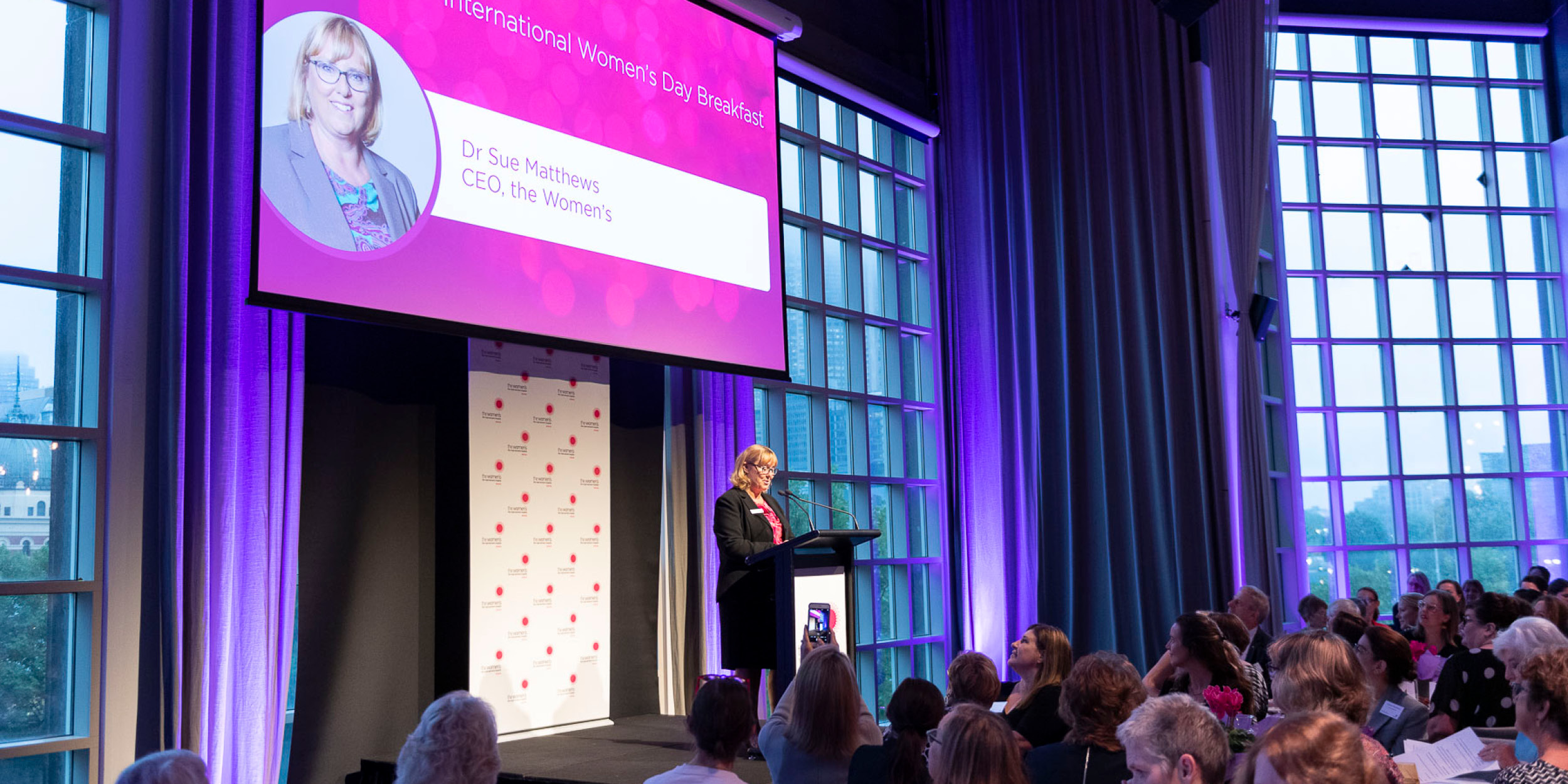 3 March 2021 | Events
Key issues in women's healthcare will be discussed by clinicians, advocates and pioneers from the Royal Women's Hospital in Melbourne tomorrow (March 4) in a virtual broadcast for International Women's Day.
Hosted by ABC broadcaster Virginia Trioli, the event is set to lead the conversation on what specialised healthcare looks like for women and girls from all walks of life – and how it can be improved now and in the future. The panel includes:
Dr Paddy Moore – Head of the Women's Abortion and Contraception Unit and Early Pregnancy Service as well as leading a statewide training program for clinicians that aims to improve the availability of women's health services for women and girls in regional and rural areas.
Rosie Batty AO – Board Director at the Women's and outspoken and dynamic campaigner against family violence in Australia, passionate about improving the system for women and children experiencing violence.
Dr Sue Matthews – Chief Executive of the Royal Women's Hospital and an experienced health service leader with more than 20 years' of senior operational and strategic leadership roles in hospitals, community care and government in both Canada and Australia.
Associate Professor Kate Stern - a leading fertility specialist, gynaecologist and reproductive endocrinologist and Head of the Women's Reproductive Services Unit; Kate is well-known for her cutting-edge fertility work particularly with young cancer patients.
Chief Executive at the Women's, Dr Sue Matthews, said she is thrilled to be kicking off International Women's Day celebrations with a focus on women's health.
"When women and girls have access to specialised and individualised healthcare that understands and listens to them, they are empowered. We know how important it is to look at healthcare through the lens of gender and sex, and acknowledge the unique needs that women and girls have.
"But we are well-aware that there are barriers to this sort of care, particularly for those who are marginalised in some way. In this year's panel discussion we'll be examining why these barriers exist – as well as exploring how they can be overcome.
"We have pulled together some of the leaders at the Women's – they come with decades of collective experience in women's health and different perspectives on what women's healthcare could look like in the future.
"Every day these pioneering women are advocating for women's rights and supporting vulnerable women in some way. I am proud to work alongside them, and look forward to what will be an inspiring and thought-provoking discussion for International Women's Day."
The event entitled Health women, healthy world: transforming lives at the Women's will take place live 1.30pm-2.30pm on Thursday 4 March 2021. Tickets are priced at $20 and all proceeds will support the Women's research, innovation and services, driving better health outcomes for women and babies. This event is proudly supported by Corporate Principal Partner BankVic and Event Partner HESTA. Further event information is available here.