A new shared electronic medical record for Parkville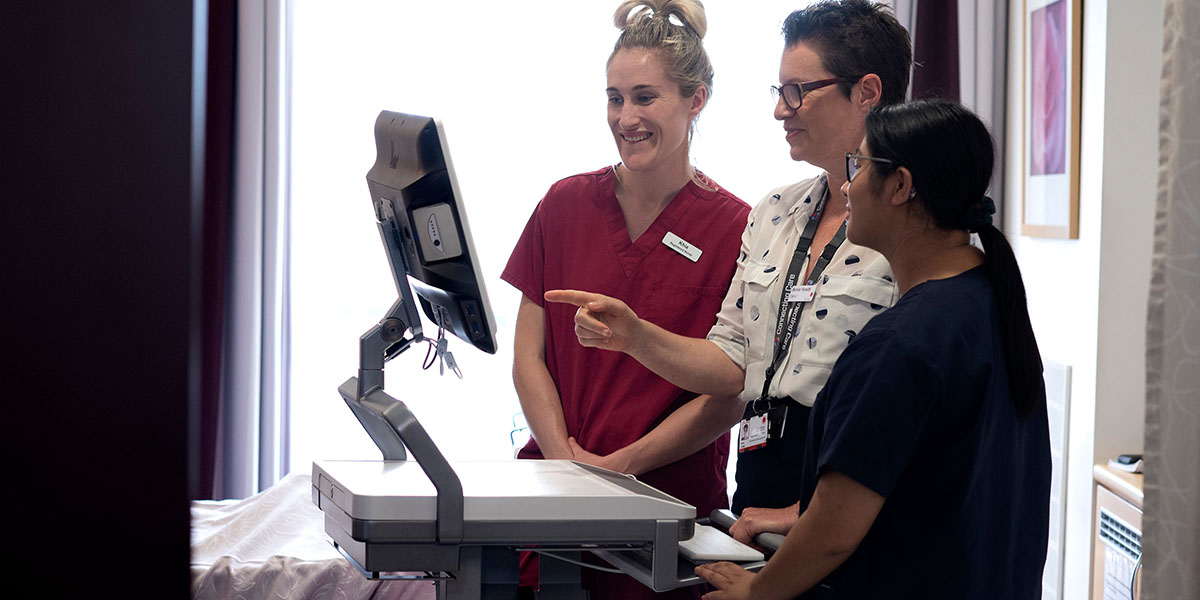 8 August 2020 |
A new shared electronic medical record (EMR) system is now up and running across the Peter MacCallum Cancer Centre, Royal Women's Hospital, Royal Melbourne and Royal Children's Hospital.
Speaking on behalf of the four partner health services, Royal Melbourne Hospital CEO Professor Christine Kilpatrick said the EMR had been over two years in the making and is now more crucial than ever, offering a range of benefits to support high quality patient care.
"EMRs have been introduced in hospitals across Australia, and around the world, and are proven to reduce medication errors, clinical incidents, hospital-acquired infections, length of stay and mortality rates.
"The EMR will also provide us with new tools to improve patient care and respond to COVID-19.
"These tools are already being used by the Royal Melbourne Hospital Emergency Department and the Royal Children's Hospital who have had the EMR for some time.
"We thank the Victorian community for your support of our health services, and the important work our teams do every day, to deliver the very best care."
Find out more about the Parkville EMR.