Actress Jane Allsop: I never thought I would bring home two babies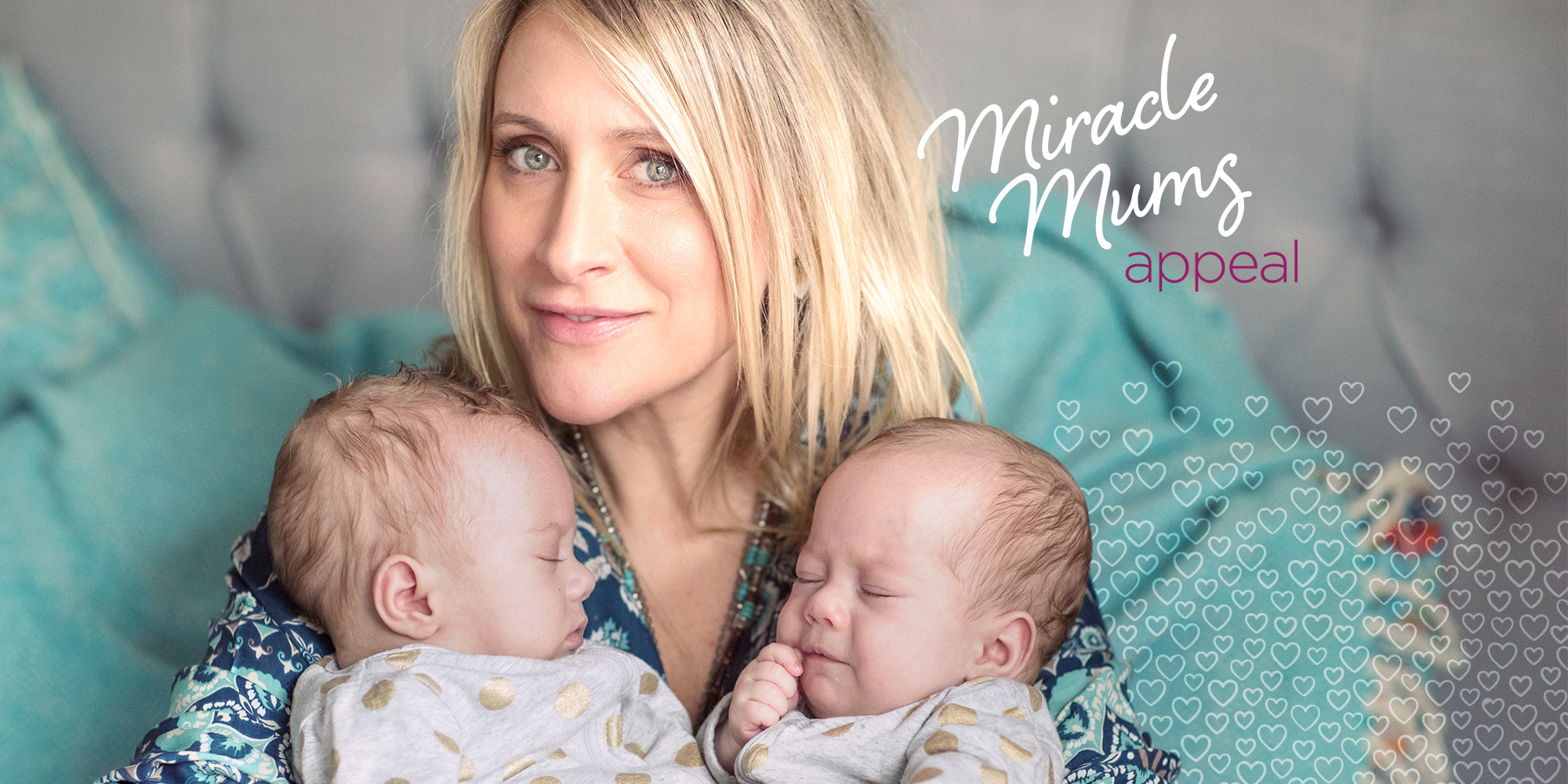 12 May 2017 | Fundraising | Pregnancy | Research and clinical trials
House Husbands and Blue Heelers Actress Jane Allsop has opened up for the first time about the incredibly difficult pregnancy and birth of her twin daughters, sharing her story for the Miracle Mums Appeal.
By Jane Allsop
I never thought we would make it home with two babies. Dave and I still sit up at 3am feeding them, and say "Can you believe this happened? Can you believe they're here?" We're finally starting to move beyond the worry and just enjoy them.
I never really had the chance to get excited about having twins because almost as soon as we found out about it, there were problems and I thought I was going to lose them. At our fifteen week scan, doctors discovered my babies were developing twin-to-twin transfusion syndrome (TTTS) where one baby was getting all the blood from the placenta and the other was receiving very little. The prognosis was very bad. I went away and read all the literature and found that most likely, I was not going to have a good outcome. It was obviously a terrible shock.
Ten years ago, Skyler and Willow would have had no chance of survival. But then the Women's, in partnership with Monash and Mercy hospitals, set up the Victorian Fetal Surgery Service and began pioneering surgery. Over the years they developed life-saving surgery and now, in 50 per cent of cases, babies like mine survive. Doctors think that with more research they can improve that rate.
This risky in utero surgery is available only after 18 weeks when the placenta is strong enough to be punctured for the surgery. But by 17 weeks we had already reached Stage 3 where we needed intervention. Unfortunately it was at that point I discovered I had an anterior placenta that prevented access for the surgery and we had no option but to wait longer. The surgery was our one and only chance for their survival, so it was a horrible wait.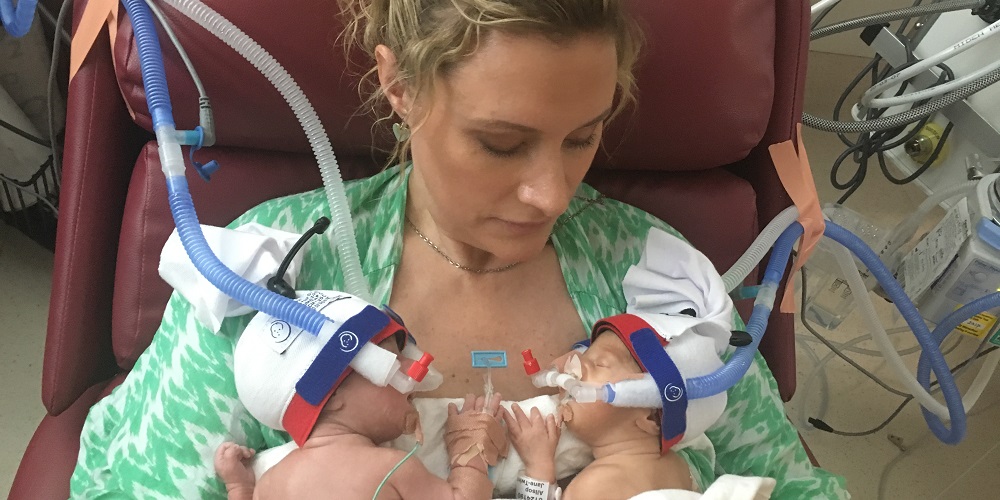 Finally, the surgeon, Dr Andrew Edwards, said he thought he'd found a point where he could get access. Using laser surgery, the blood vessels that were connecting our two girls were cut, making sure each one babies had their own supply of blood. However an area of the placenta had to be sacrificed that belonged almost entirely to our smaller twin Willow, and it was now unclear if she would have enough placental share remaining to survive. Twenty-four hours post surgery, I went for a scan and there was no improvement. It was nearly a week before things began to improve, but Willow's growth was still significantly behind. We now had a new complication, selective intrauterine growth restriction (SIUGR).
At just 21 weeks my membrane broke and I rushed to hospital. My obstetrician Professor Mark Umstad gave me the devastating news that there was an 80 per cent likelihood that I would deliver the babies within the following week and doctors would not be able to do anything to save them. The idea of giving birth to two little girls and then watching them pass away was horrifying. I was put on full bed rest in hospital, and desperately hoped we could somehow defy the odds.
I wrote the number of days I was up to on a whiteboard beside my hospital bed and was just hoping to reach the age of viability where the doctors could intervene. But the whole time I was bleeding and leaking amniotic fluid, and thinking 'how can these babies still be ok'.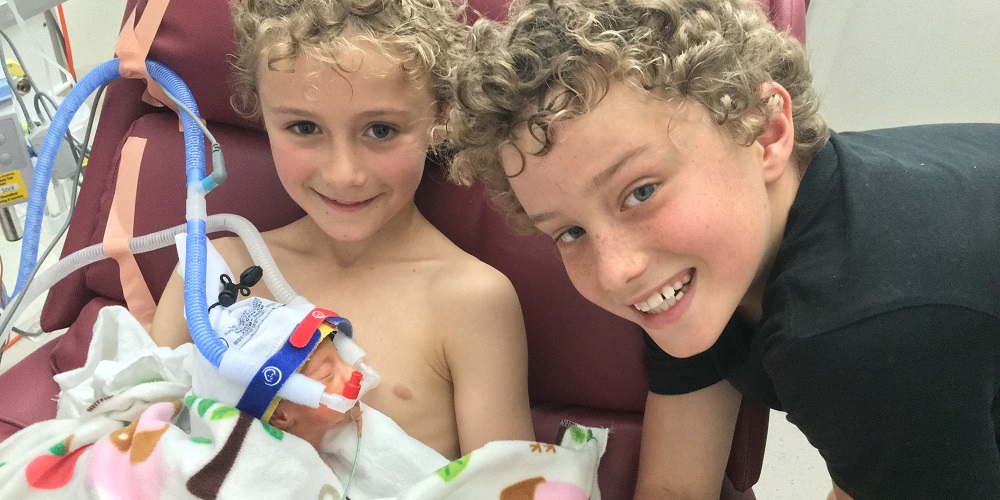 Reaching 23 weeks was a big milestone, but then when our paediatrician Sheryle Rogerson explained the risks of severe disability they would be facing being born that early, I realised we were still a long way from any security that the girls would be alright.
At 30 weeks, I had a placental abruption and Professor Mark Umstad said we had to deliver immediately. Skyler and Willow were born early on December the 12th at just 1kg. The first 24 hours were very hard, on Willow especially, as the incredible medical team struggled to get her to breathe. Eventually they managed to stabilise her, but doctors weren't sure if she would make it through the night. I was wheeled down in a hospital bed to finally see my girls. It was wonderful, but also very distressing to see how tiny they were and how much equipment surrounded them.
My recovery from the caesarean was spent down in the Neonatal Intensive Care Unit (NICU), as we wanted to spend every moment we could with our girls. It was an intense time in NICU and an emotional rollercoaster as the girls faced various infections and concerns about their well being.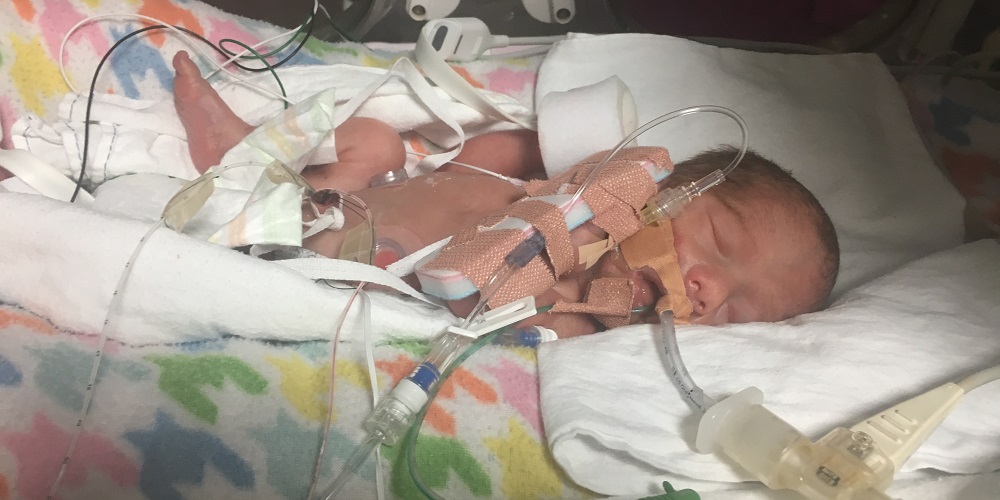 Skyler had been born with a severe heart defect that was identified by fetal cardiologist Dr Darren Hutchinson while in utero. When she was two-and-a-half months old she was big enough for surgery and transferred to the Royal Children's Hospital for her heart operation. The surgery was our final hurdle, and I felt optimistic that it would go well and she'd soon be safe. So it was quite a shock for the operation to be the beginning of a whole new set of problems. Post surgery she developed a thrombosis in her arm and nearly lost the arm as a result, and then she got a very serious staph infection in her lungs. She was gravely unwell and we stayed at the hospital over night to be with her. Afterwards the doctors said they didn't think she would survive that night. But she defied the odds yet again. Even her arm that they thought she'd lose, ended up being perfectly ok.
Finally after Willow had done 120 days in NICU and Skyler 123 days, we got them home, just before Easter. It's such a joy to finally have our family of six all together.
Research is absolutely critical. Our girls are here because of research into in utero laser surgery to treat twin-to-twin transfusion syndrome and the amazing research at the Women's - a world leader in new treatments for premature babies. Still, too many babies don't make it. With more research more babies will survive and thrive. Please give generously to the Miracle Mums Appeal.