Campaign puts spotlight on violence against women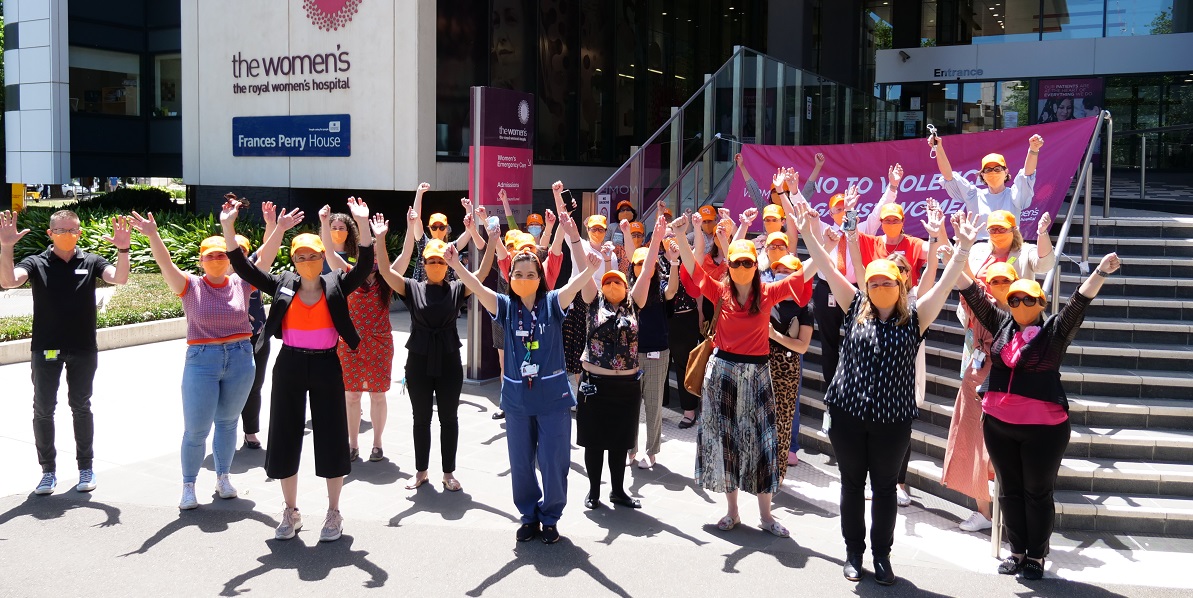 25 November 2020 | Family violence
The Royal Women's Hospital is calling on all Victorians to get behind a global campaign calling for the elimination of violence against women and girls.
Today marks the start of 16 Days of Activism against Gender-Based Violence – an annual campaign that commences on International Day for the Elimination of Violence against Women (25 November) and concludes on Human Rights Days (10 December).
Since 1991, the campaign has called for action against one of the world's most persistent violations of human rights – violence against women.
"In 2020, we must raise our voices even louder in the face of an accelerating crisis of violence against women," said Chief Executive of the Women's, Dr Sue Matthews.
"Since the outbreak of COVID-19, emerging data and reports have shown that all types of violence against women and girls has intensified around the globe – including here in Australia."
The surge in family violence is being described as the 'Shadow Pandemic'.
A survey of 15,000 women by the Australian Institute of Criminology back in May revealed almost one in 10 Australian women in a relationship had experienced domestic violence during the COVID-19 crisis, with two-thirds saying the attacks started or became worse during the pandemic.
Family violence incidents recorded by Victoria police were up 11.5 per cent between 1 April and 30 June (the latest data available), with 21,920 incidents recorded. Presentations to emergency departments for family violence was up almost 20 per cent to 363 – almost 4 a day.
To shed light on the issue, on 1 December the Women's will host The Shadow Pandemic Webinar, exploring the vital role of the health sector in identifying and supporting people affected by family violence.
Panellists will include Dr Matthews, former Australian of the Year and family violence campaigner Rosie Batty AO, and Director of the Centre for Family Violence Prevention Professor Kelsey Hegarty.
The hospital will also be sharing resources and content to recognise the campaign on its social media channels to raise awareness of support services for women and girls in the community affected by family violence.
In addition, its entrance will be lit orange every night during the 16 Days campaign – a colour described by the UN as one that 'symbolises a brighter future, free from violence'.
If you'd like to show your support for the 16 Days of Activism against Gender-Based Violence, head to the Women's Facebook or Instagram or visit Respect Victoria.